The Anglican Church of Canada is divided into four Ecclesiastical Provinces — British Columbia and Yukon, Rupert's Land, Ontario and Canada.
Niagara Diocese is part of the Ecclesiastical Province of Ontario, which includes six other dioceses — Algoma, Huron, Moosonee, Ontario, Ottawa and Toronto. It covers most of the geographical province of Ontario and some of Quebec.
Our Provincial Synod meets every three years with Niagara sending ten delegates, including the Bishop, Chancellor, laity and clergy.
Earlier this fall, Provincial Synod met for three days in Ottawa and centred its deliberations around the theme, "A Hopeful Church in Changing Times".
For a comprehensive overview of what happened there, go to Niagara's website and check out the online article, "Hope Abounds as Ontario's Synod Meets in Ottawa".
The Niagara Anglican asked our delegates to respond to three specific questions about their Provincial Synod experience and what that experience means in their own faith journey, as well as its impact on parishes and Niagara diocese.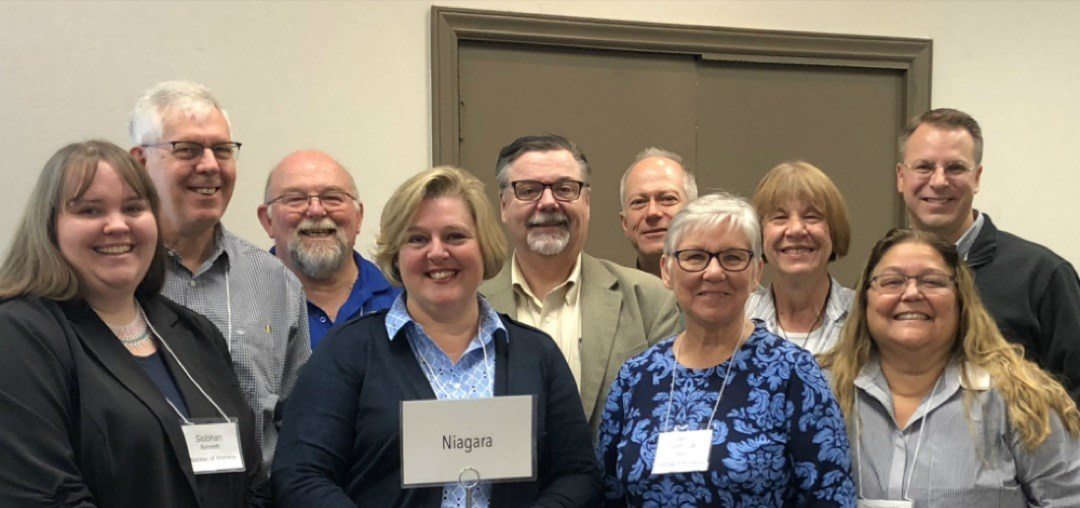 Here are some stories (edited to avoid duplication where similar thoughts overlap and for space limitations) …
What were your overall impressions (highlights, low points) of Provincial Synod?
Siobhan Bennett: The biggest highlight was the election and induction of the Metropolitan. Learning how a Metropolitan is elected and going through the process was something I had never done and was very excited to do.
The induction service was beautiful. Archbishop Anne Germond (Algoma Diocese) was so humble in receiving the honour, saying a couple of times that there were others who were much more qualified than her for the job.
As for low points, I can't really say if there were any. There were a couple of points when things sort of went over my head, but only because they weren't in my frame of reference. It was a learning opportunity, so I took it for what it was and listened and learned from the process.
Andrew Clinkard: I regard my time at Provincial Synod as all positive.
The liturgy and music were uplifting and spirit filled, the agenda well planned out and the various speakers excellent.
The hotel rooms, food and banquet facilities were very good, and the proximity to Ottawa's Cathedral, Parliament Hill and surrounding green space a huge plus.
My highlight was experiencing the presence of God through interaction with the other Synod delegates, up close and personal and from afar.
The drive to and from Ottawa with Niagara friends was filled with laughter and sharing some of our life journeys. Having breakfast with a rector from Moosonee and hearing about life in the north, as well as an evening of fellowship with Niagara delegates were other highlights.
Pat Davis: The spiritual direction provided by Bishop William Cliff (Brandon) in his sermons and bible studies were spell binding and humourous. The diocesan Missional Moments shared the wonderful works that people are engaged in all across the Ecclesiastical Province of Ontario.
The lowest point came when we had to say farewell to two of our beloved leaders — Primate Fred Hiltz and Metropolitan Colin Johnson, who are both on the path to retirement. They will be greatly missed.
What actions were taken that will affect Niagara Diocese or your parish?
Andrew Clinkard: Three things occurred at Provincial Synod that will affect Niagara.
The election of our new Metropolitan Anne Germond looms large in my mind. Her election was a no brainer in many respects as the slate of eligible candidates was small, but God placed in our midst the right person at the right time to be elected.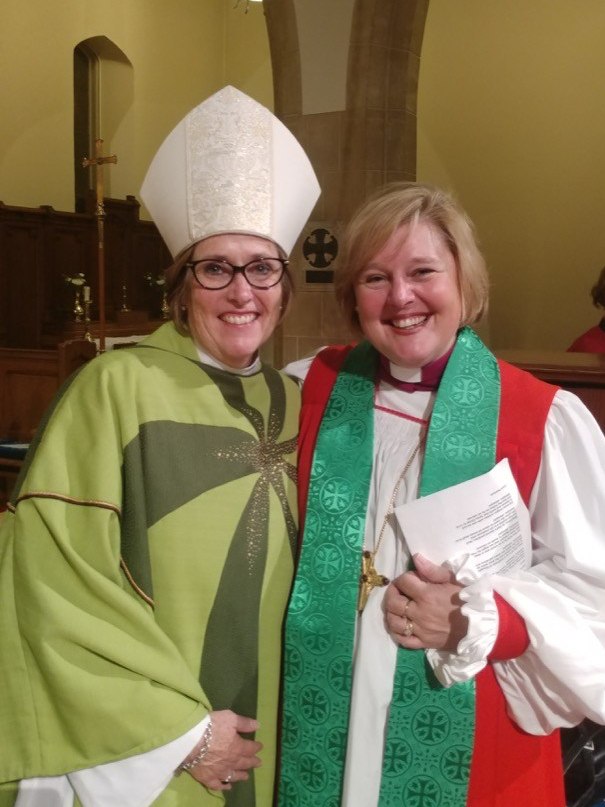 Originally from South Africa, she has spent many years in Algoma Diocese and exudes the humble, joyful fresh spirit of Ontario's northerners that will reverberate throughout the Ecclesiastical Province of Ontario.
A second impact on Niagara and my Church of the Resurrection was the selection of new priorities for the provincial synod council's work over the next three years. These include addressing the issues of climate change, missing and murdered Indigenous women and girls, human trafficking as well as mental health and suicide prevention.
Lastly, the passing of a budget that called for modest increases in the provincial assessment – a cost that although negligible will flow through to each diocese, and thus all churches including my own.
Pat Davis: The proposed budget for 2019 will have a minor impact on Niagara with a slight raise in our diocesan assessment.
We passed a motion to work together as dioceses but in fact, I found the bishops to already be in tune with each other and working together for the betterment of all.
How did your experience at Provincial Synod affect you personally, and how will that influence your life in the church in the coming months?
Pat Davis: I was grateful that the Niagara delegation was such a cohesive group and the leadership provided by Bishop Susan was outstanding.
This experience confirmed for me that we are called to serve others and in so doing we strengthen and are more confident on our own faith journeys.
Siobhan Bennet: While at Provincial Synod, I learned that some people in Huron Diocese had spent the day at the Mohawk Institute and Woodland Cultural Center.
They invited survivors to go with them and learn first hand through stories that they shared.
I also learned that the first week in November is Treaties Recognition Week, which was introduced in 2016, to honour the treaties and teach Ontarians about treaty rights and relationships.
Andrew Clinkard: I find attending a Provincial or General Synod provides opportunities to gain a greater understanding, appreciation and respect for the depth and breadth of the Christian faith exemplified by the Anglican Church of Canada.
It also provides a similar appreciation, understanding and respect for differences at the local church and diocesan levels. This year's Provincial Synod was no exception.
Additionally, my faith was inspired by sharing a bit of life together with fellow Christians over the course of Provincial Synod. I appreciated getting to know other Anglicans better — lay, clergy, bishops — through times of fellowship, worship, church business and politics.