His Holiness the Dalai Lama and Archbishop Desmond Tutu, with Douglas Abram (Viking 2016)
Reviewed by Rob Roi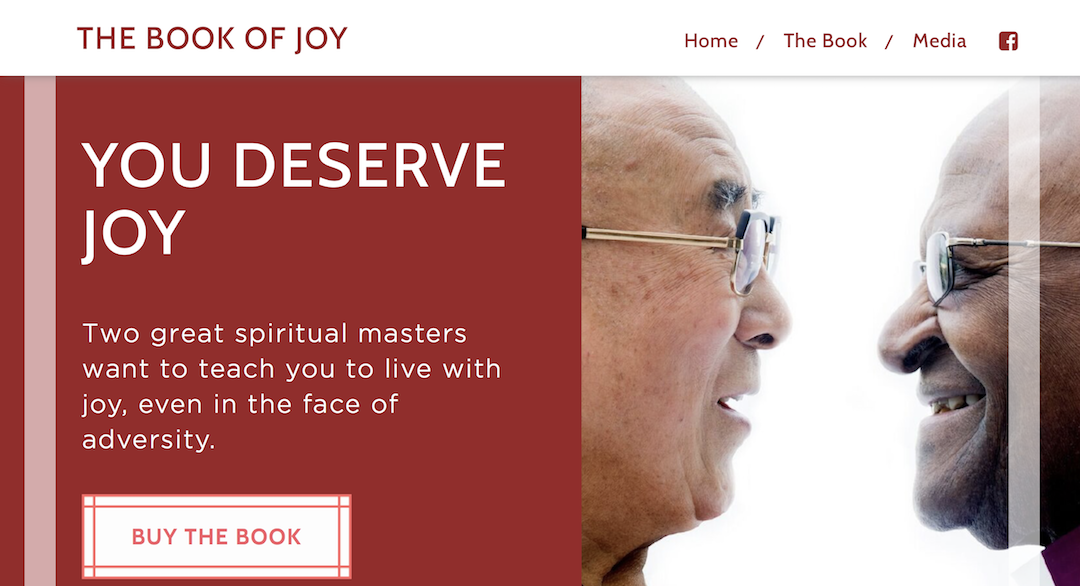 Nobel Peace Prize Laureates His Holiness the Dalai Lama and Archbishop Desmond Tutu have survived more than 50 years of exile with violence and oppression. Despite their past, they claim to be two of the most joyful people on the planet.
This three-part documentation of a week-long meeting between two of the world's most renowned spiritual leaders is crafted by author and activist Douglas Abrams.
Douglas divides the book into three sections; the first is dedicated to the nature of joy, where the men create a vague definition of joy as a lasting state, not just a fleeting emotion.
The second section addresses the most pressing obstacles to joy that humans face.
The third and final section of the text defines eight pillars to joy that the men have agreed upon throughout the week's discussion.
The mission of the visit was not only to discuss joy, but also to celebrate the Dalai Lama's 80th birthday.
They traded intimate stories, teased each other continually and shared their spiritual practices.
By the end of a week filled with laughter and punctuated with tears, these two spiritual giants had looked into the world conditions of our time and revealed, "We are most joyful when we focus on others, not ourselves. In short, bringing joy to others is the fastest way to experience joy oneself."
The Reverend Rob Roi is parish deacon at St. James' Dundas.