"So then, just as you have received Christ Jesus as Lord, continue to live your lives in him, rooted and built up in him, strengthened in the faith as you were taught, and overflowing with thankfulness" (Colossians 2:6-7).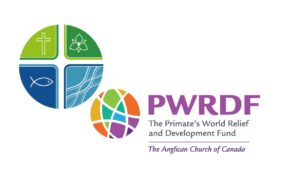 As I reflected on 2021, thankfulness as a major theme. Thankful for the ministry of the Primate's World Relief and Development Fund (PWRDF), thankful for the leadership and commitment of PWRDF parish representatives in the Diocese of Niagara, and extremely thankful for all the individuals that have given generously, through prayer and financial contributions to PWRDF.
The pandemic and climate change has had a significate negative impact on the people in Canada and around the world. One constant has been the presence of PWRDF and their ability to pivot and support the most pressing relief and development efforts. Key programs and initiatives that I would like highlight are:
Vaccine Equity Fund – "Pay it forward": We give thanks here in Canada for our access to two vaccines and boosters. However, access to the first dose of the vaccine in developing countries has been a challenge. PWRDF is distributing support to countries like Liberia and Lesotho. 
Solar Suitcase Project: PWRDF renewed its commitment to provide a light for every birth.PWRDF was able to meet the target of sending fifty suitcases to Mozambique. The solar suitcases are an innovate way for rural medical clinics to have access to important tools when delivering a baby or caring for a sick child.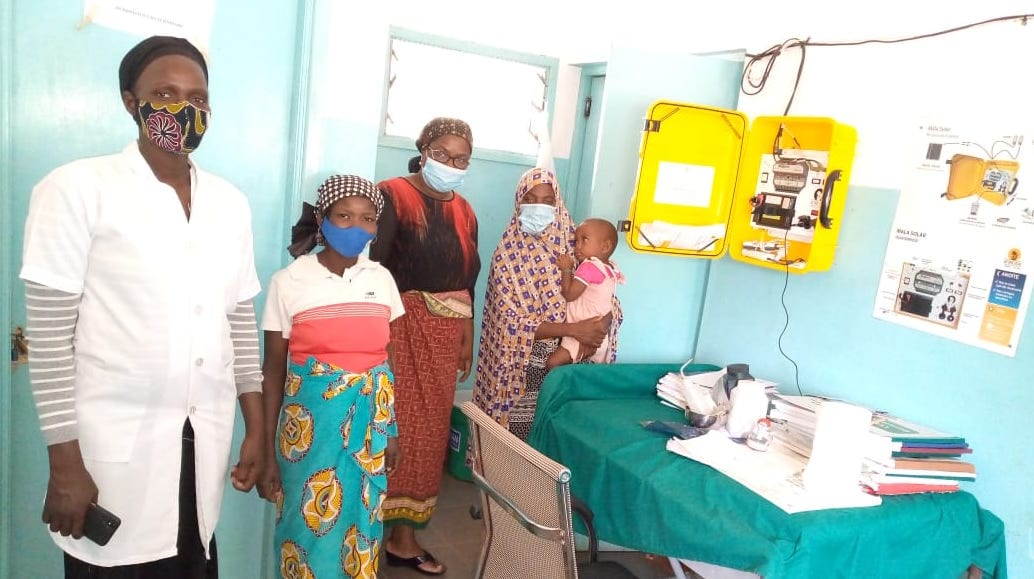 Supporting the needs caused by climate change: PWRDF supported people displaced in St. Vincent after the volcano eruption and helped communities in BC impacted by the wild fires. Now PWRDF is assisting vulnerable displaced people and migrant workers effected by the extreme flooding that destroyed homes and farms in BC.
Indigenous Responsive Programs grants: PWRDF implemented this new program to assist Indigenous communities and agencies across Canada with programming in support of safe water, youth engagement, community health, and/or climate action. The first grants have now been awarded.
In this life, we cannot do great things; we can only do small things with great love.

Mother Theresa
I am thankful for the many committed PWRDF parish representatives who faithfully share their talents, time, and passion to promote the work of PWRDF. They live out the gospel in tangible and concrete ways by faithfully and actively supporting the work of PWRDF and their partners in their parish prayer and worship. They network with representatives across the Diocese of Niagara to hear about their stories and opportunities. They actively learn about the global issues impacting our brothers and sisters across the world.
Some of the parish representatives utilized Lenten studies to highlight the work of PWRDF and the knowledge of PWRDF staff. Some representative engaged their parishes in information sessions with PWRDF staff. Many shared regular communications on PWRDF through their parish's weekly newsletter. Overwhelmingly, parish representatives, during the PWRDF diocesan meetings, identified the challenge of communicating and fundraising during the pandemic.
The PWRDF 2021 Financial Report identified that $4 million, 52 percent of revenue, comes from parish or individual donations across Canada. This is a significate contribution to the annual budget. The generosity of all individuals in the Diocese of Niagara is appreciated and it is assists in all of the relief and development efforts which PWRDF supports. Similar to our parishes, it is important to consider how you can financial support PWRDF in 2022.
As you prepare for your annual vestry meetings, please consider PWRDF in your planning. Do you have parish representative? Have you promoted the global ministry of PWRDF? Finally, give thanks for the many contributions of our parish representatives and the work of PWRDF.
Kerry Lubrick is Niagara's diocesan PWRDF Representative.