As I write this article, it is mid-December. I look out the window and see a Great Lake in turmoil and a broken and battered landscape before me. I think of the storm that caused this damage just a few days ago, and I think of the seafarers that I talked with yesterday who were out on Lake Erie at the time. They said the storm was terrifying. They neither slept nor ate, but did all they could to survive.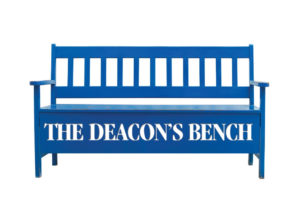 I suppose that it really was not so different for Paul and the seafarers on the ship he was on, that winter eve over 2,000 years ago, as he was making his way to Rome as a prisoner in Acts 27: 
"Before very long, a wind of hurricane force swept down from the island. The ship was caught by the storm and could not head into the wind. We took such a violent battering from the storm that the next day we began to throw the cargo overboard. On the third day, we threw the ship's tackle overboard with our own hands. The storm continued raging; many finally gave up all hope of being saved."

Acts 27:13-20
There are many similarities between the maritime trade in biblical times and the maritime trade today and not just tremulous seas. Grain is one of the largest commodities shipped today, as it was then. An estimated six million tons passed through Hamilton in 2021. Paul was on a grain ship and ironically so were the seafarers I spoke with yesterday. Ships carried wine, oil, perfume, fabrics, tools, animals and, of course, seafarers, whose lives at sea were in many ways similar to those of our modern seafarers.
We see the ships, but we don't see the people who are working on them. We need and want the goods, and boy, do we miss them when the supply chain is broken. We don't understand the danger, loneliness, or the terrifying situations that these people live with, day in and day out, getting those goods to us from around the world. Some seafarers in these situations can and do give up hope, as we at the Mission to Seafarers in Hamilton know. Abandonment, piracy, poor wages, discrimination, gender bias and dangerous weather conditions, not to mention work-related injuries and death at sea, are as real today as they were yesterday.
But Paul continues with the good news: "But now I urge you to keep up your courage because not one of you will be lost. Last night an angel of the God to whom I belong and whom I serve stood beside me and said, 'Do not be afraid, Paul. You must stand trial before Caesar, and God has graciously given you the lives of all who sail with you.' So keep up your courage, men, for I have faith in God that it will happen just as he told me."
In many ways serving our seafarers is a service of hope and comfort. As Paul's angel gave him hope so that he might be the bridge of God's love and support, missioners to seafarers are that same bridge. Through ship visits, welfare checks, transportation to our mission where there is hospitality and free Wi-Fi to connect with family and friends back home, prayer sessions in our chapel and on line with other missions in North America, and fighting for seafarers' rights around the world, we continue Paul and his angel's ministry today.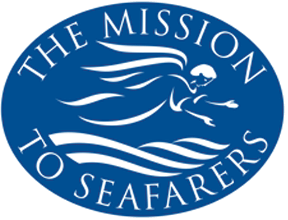 Being a missioner to seafarers is truly diaconal bridge-building. During our ordination we are charged by the Bishop, "As Deacons in the Church … you are called to a special ministry of servanthood … being ready to help and serve those in need …and do your best to pattern your life in accordance to the teachings of Christ," just like Paul and his angel.
Our logo is that of an angel. In fact, we used to be called the "Flying Angels." 
It will be February when you read this article, and the mission and Port of Hamilton are closed for the winter. At the mission we are making plans for training volunteer missioners the first week in March just before the shipping season begins. I suppose many of you, too, are making plans for Lent, which also begins the first week of March.
By our baptismal call we are all called to work as servants to those in need. Perhaps, like so many of us, you are considering doing something instead of giving something up for Lent.
If serving the needs of seafarers visiting our port in Hamilton is of interest to you, contact Diane at 905-321-9502. Please consider adding a prayer for seafarers to your personal prayer list and the Lenten prayer list at your church.