Lona Felker O.N. was born on August 9th, 1919. Baptized at The Church of The Redeemer (now The Church of Our Saviour The Redeemer) she has been an active member ever since.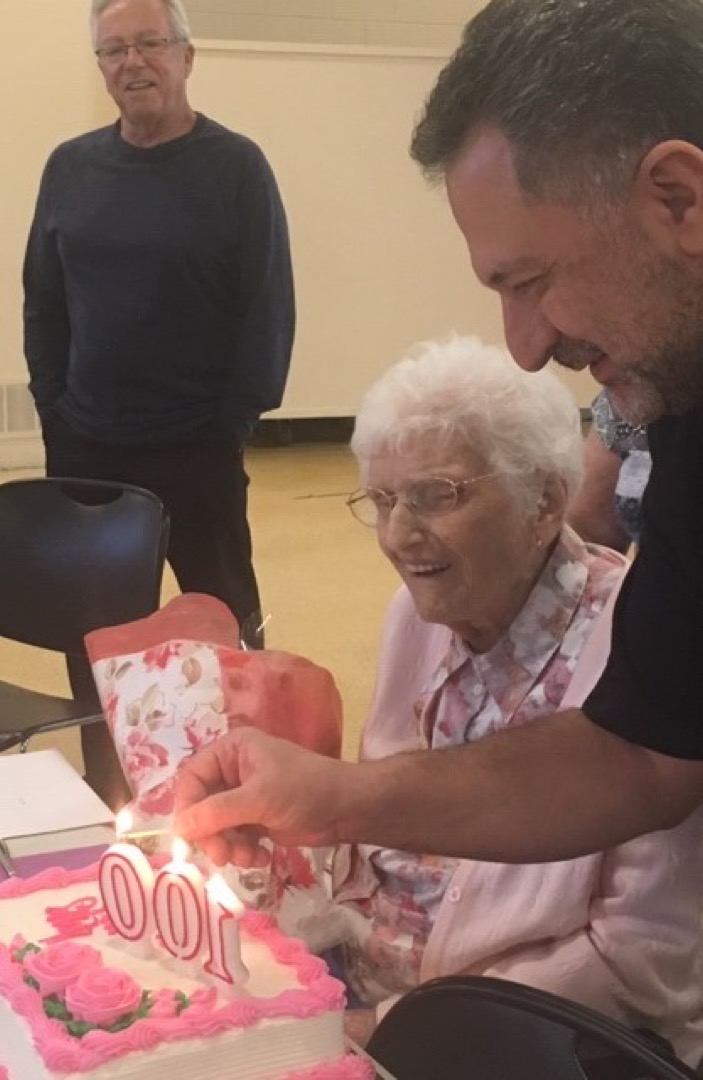 As a young person, Lona recalls people arriving for services in horse and buggies and she has seen many changes to the church buildings over the years and many rectors come and go. Until very recently Lona has attended services at the church, but now church comes to her. 
Lona has contributed to the life of our parish in many ways. She was part of a parochial guild, a member of the altar guild, helped on the funeral and reception committee and is still to this day sending cards and making calls to keep in touch with parishioners.
Lona is a proud recipient of the Order of Niagara and a very much cherished member of our parish family. We all feel blessed to have her in our midst. She is an inspiration!