by Garfield Wu
The Chinese Anglican Mission in Oakville has its own unfolding picture with God's blessings. Under Bishop Susan's guidance, this ministry is supported by the Synod office and local parishes. 
There are four Oakville Anglican parishes involved in this mission development: St. Aidan's, St. Simon's, St. Cuthbert's, St. Luke's. The first bilingual service in Oakville has been established, and there are some outstanding ministries with great potential for growth and development: 
English Coffee (New comers, immigrants, building up culture bridge)
English Coffee is a social evangelism program which is designed to welcome newcomers and immigrants, especially those who are not confident in their English communication skills. The church community provides a welcoming and safe place for their new life in Canada. This forum offers a variety of events including culture workshops, English conversation groups, English Choir group, and all-English volunteer group. This ministry encourages people to practice their English, learn Canadian multi-culture, and integrate with local community people, as they explore a successful new life in Canada. 
Music Ministry (Choir, community concert, fundraising events)
We provide community concerts, music programs for children and adults, and worship music/choir practices. This ministry connects people through music — one of the best gifts God has given us. People can find spiritual nourishment from the common language of music regardless of race, language, or background.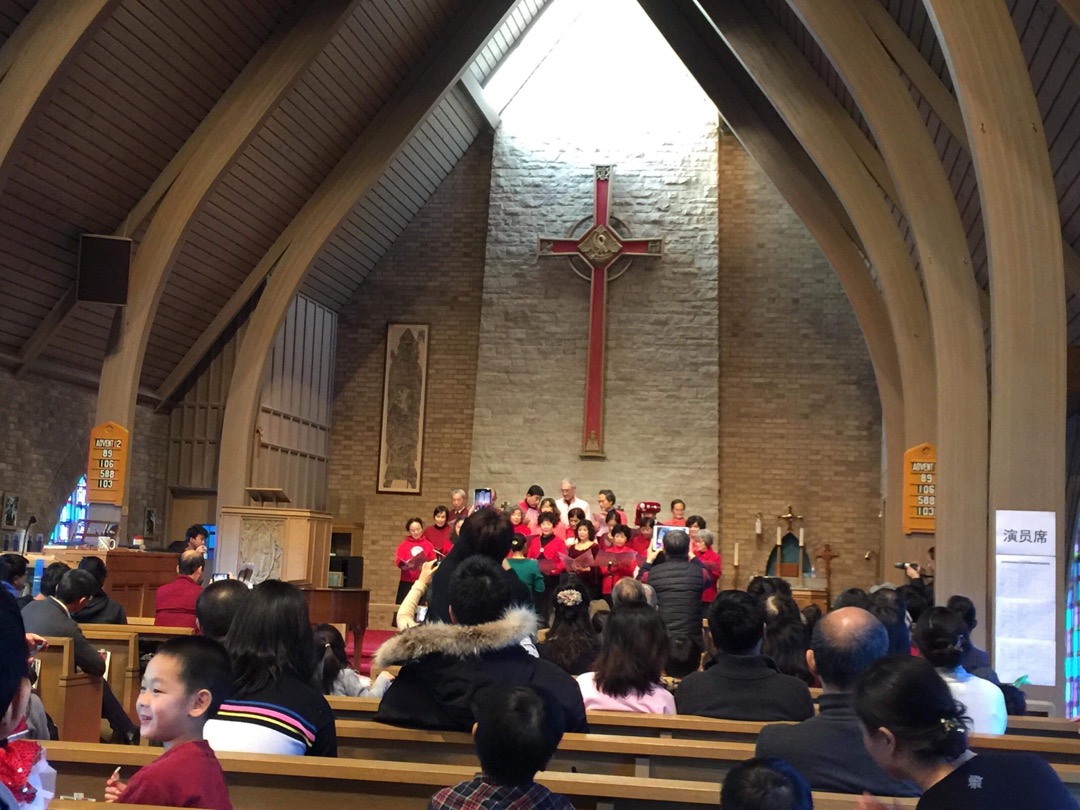 Youth Ministry (Sunday School – under 8 years old)
We have set up connections to Chinese communities/neighbours which include many young families. We have the opportunity to reach these families by providing creative Sunday School programs. We have a Sunday school led by a volunteer leader, which connects with approximately 30 families who are eager to join our events/church Sunday school. 
Youth Ministry (International students/College students)
We have a volunteer/church connection group which includes many young people from 9 years old to college students. They are led by a volunteer youth leader, regularly gather for community events and church worship volunteers. 
Pastoral Care (Oakville Hospital Spiritual Care, Oakville Community Pastoral Care)
There are many pastoral care needs within the growing numbers of our groups. We set up the spiritual care Mandarin support in Oakville Trafalgar Memorial Hospital (OTMH), the biggest general hospital in Oakville. 
Seniors' Group
We have a senior's group gathering at St. Cuthbert's , with 30-40 people attending regularly.
Bilingual Worship Services
We have established our first bilingual service (1:30pm every Sunday) at St. Simon's. We are planning to set up second worship service at St. Cuthbert's in 2020; 
Christian Education and Faith Formation
We have had many baptisms and provide sessions on Christian Education for all, but especially to the new Christians. We plan to provide more Christian education programs, especially since we have four Theology students in our community .
Chinese Anglican Mission is alive with faith and hope. We hope our churches are that kind of places where it's easy for people to feel welcome and "at home". As the next couple of years unfold there will be many opportunities to welcome others to "come and see". Change, even when it is good, can be stressful. We can find ourselves feeling uncertain and hesitant about all the unknowns. With the Chinese Anglican Mission work there will be a new relationship with Diocese and other parishes in Oakville area and beyond — an opportunity to engage developing relationships through a brand new Anglican Chinese outreach. 
That is a lot to take in but I am reminded of the words of the prophet:
For surely I know the plans I have for you, says the LORD, plans for your welfare and not for harm, to give you a future with hope. Jeremiah 29:11
These words of comfort are a powerful balm for Christians living with anxiety about the future. Let us pause to remember how our lives have been shaped and transformed over time both personally and as a community as we sought to follow Christ.
---
The Reverend Garfield Wu is the Chinese Anglican Missioner for the Diocese of Niagara.