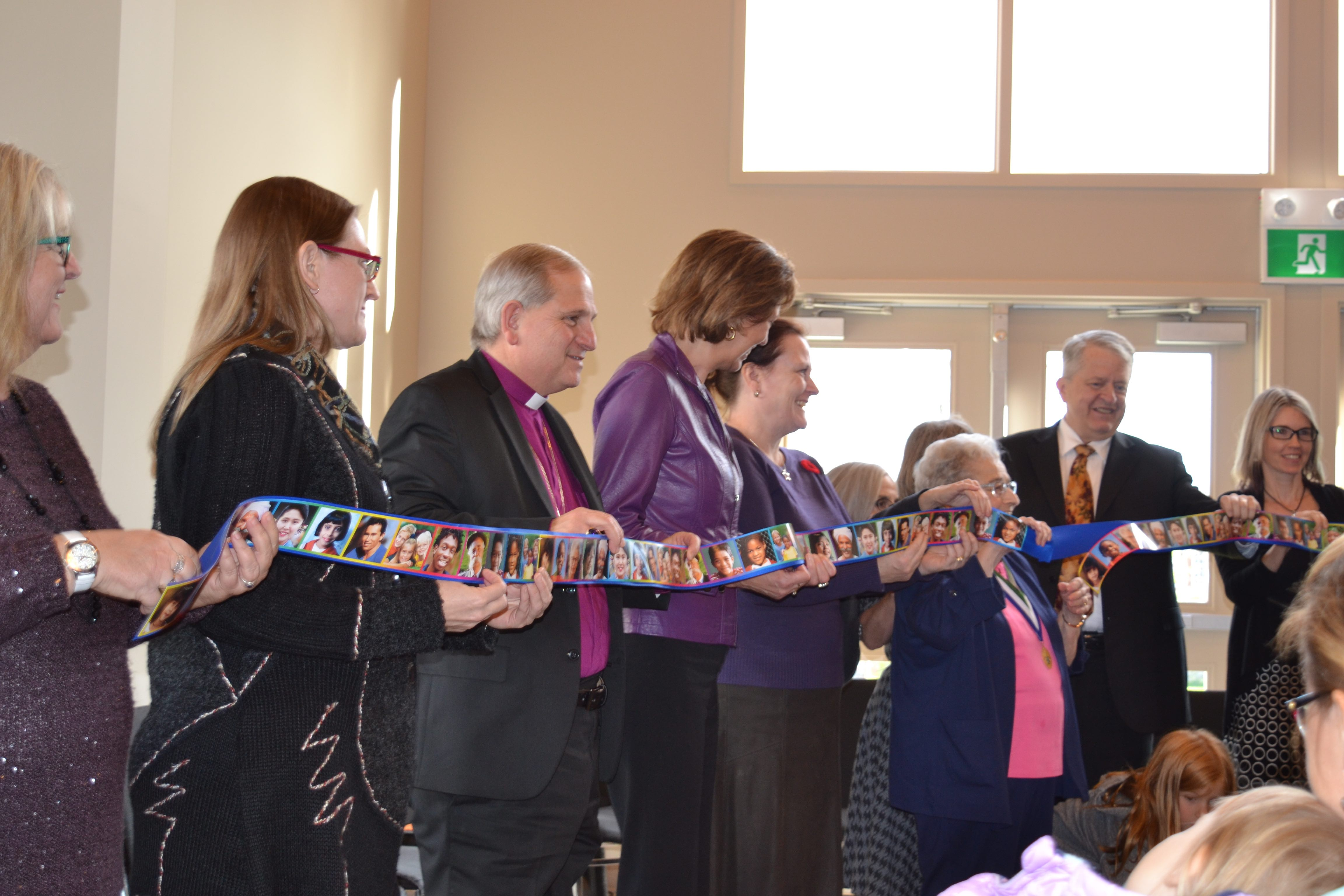 It started with a Development Task Force in 2001 and culminated with the grand opening of St. Luke's Community Centre (SLCC) Oakville on Saturday, November 12, 2016.
Hundreds attended the celebration, which included a ribbon ceremony, community breakfast, tours, children's activities, information sessions, musical performances and demonstrations.
Presenting St. Luke's with a plaque to acknowledge their investment in the development of the community hub, Halton MPP Indira Naidoo-Harris said, "This new centre at St. Luke's is a great addition to the Oakville community. It provides everyone in the area a place to call their own. A space that will be available for a wide variety of social events, local programs, cultural functions and more."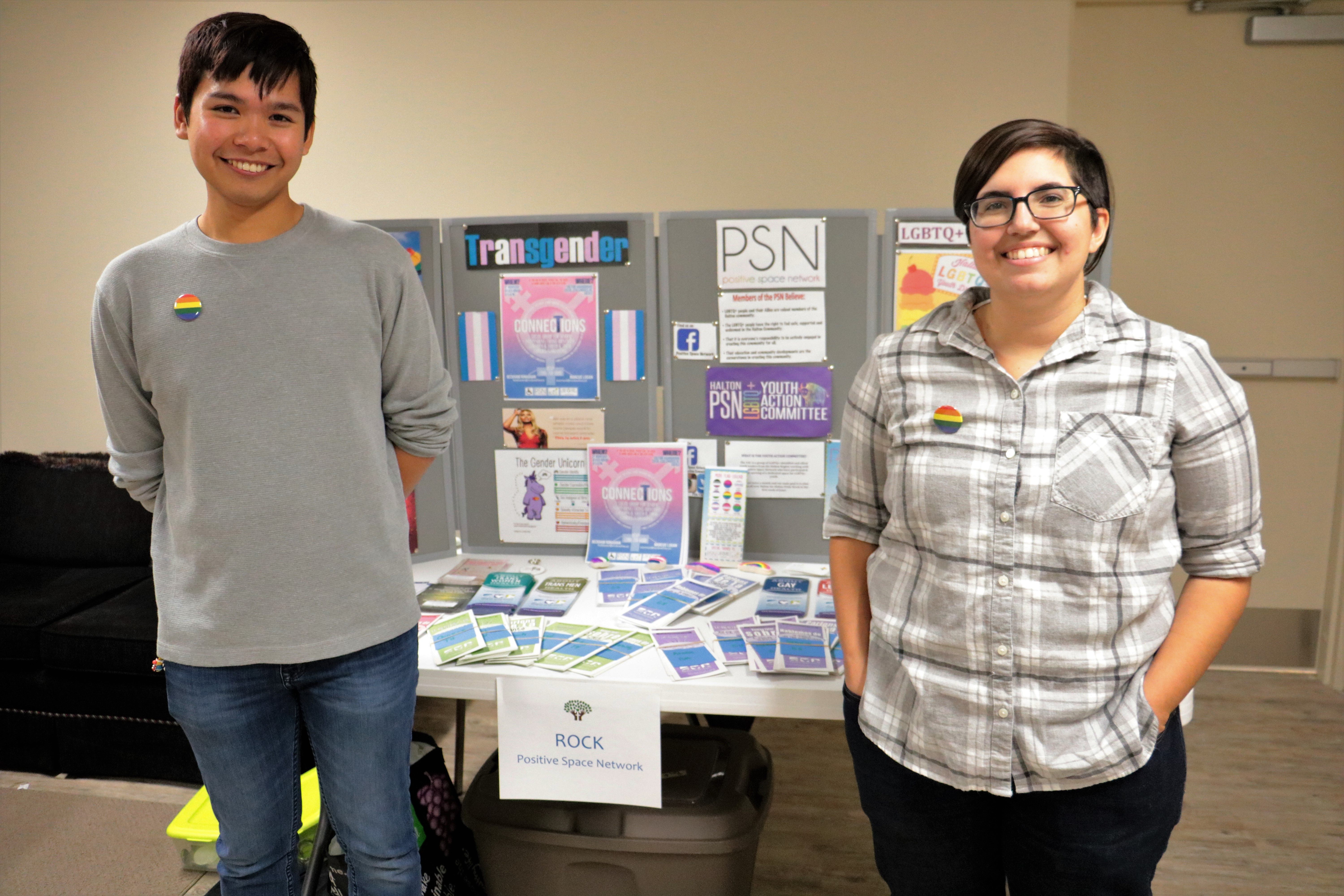 SLCC received a three-year, $345,400 Grow grant from the Ontario Trillium Foundation.
"I am absolutely thrilled that the dream of a community centre for Palermo has finally been realized," said Bishop Michael Bird who took part in the ribbon ceremony. "From generation to generation, St. Luke's has served its community faithfully and our investment in this ministry responds to important local needs."
With a mandate to transform lives and build community, SLCC will serve as a hub, in the heart of Halton, where people can meet to engage in social, recreational, educational, artistic, cultural, spiritual and community building opportunities. It will also serve as a resource centre where people can access a variety of services.
People of all ages, ethnicities, faiths, sexual orientations and abilities will find that they belong at the Community Centre. St. Luke's is partnering with not-for-profits, community groups, government and businesses to provide programs, services and events that meet needs and interests identified by neighbourhood residents and other stakeholders.
Many non-profit organizations have already committed to offering new programs at the facility.
St. Luke's parishioners, Niagara Diocese and the wider community have worked collaboratively to renovate the historic church and build the new centre.
"We are grateful beyond words for everyone's commitment to bringing this important project to fruition," said St. Luke's Co-Rector Sue-Ann Ward. "Their vision, courage and determination have enabled us to create a beautiful and functional gathering place for the entire community."
More information at www.stlukepalermo.ca
Hats off to our Community partners at our Ribbon ceremony! #Halton @OakvilleMayor @NiagaraBishop @ONTrillium @MPPIndiraNH @PamDamoff pic.twitter.com/SzJAwYTknL

— People of St. Luke's (@St_Luke_Palermo) November 12, 2016
After 2+ years, our historic church building is almost operational and occupiable! https://t.co/LnVZLENFyv pic.twitter.com/XFaMaUccfT

— People of St. Luke's (@St_Luke_Palermo) August 29, 2016
St Luke Palermo is now headed east. Amazing! pic.twitter.com/2mirZngKgT

— People of St. Luke's (@St_Luke_Palermo) October 30, 2015