June 21 is National Indigenous Peoples Day, a day for all Canadians to recognize and celebrate the unique heritage, diverse cultures and outstanding contributions of First Nations, Inuit and Métis peoples. 
We asked several people in our diocese for their reflections on what the day means for them, and for our ongoing work of reconciliation. 
The Venerable Valerie Kerr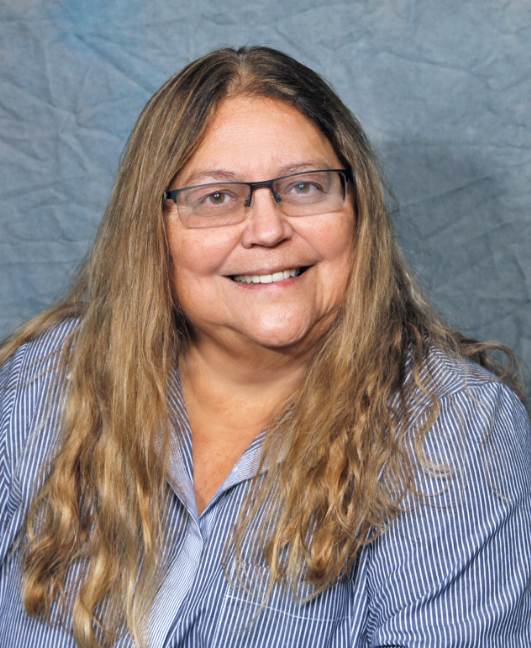 Years ago while working within an Indigenous community, not my own, I learned much more about my culture than just that June 21st is celebrated across Canada as National Indigenous Peoples Day.
In 1992 on the 500th anniversary of Columbus' first voyage, American Indians in California initiated and organized the first "Indigenous Peoples Day." Why were they called Indians, you might wonder? As some say, the story goes like this: when Columbus landed in what would eventually become the United States of America, after his long voyage he thought he had landed in Asia or India. So the people encountered there were referred to as Indians.
Here in Canada, June 21st wasn't set aside as a day to celebrate Indigenous Peoples until 1996 in a Proclamation by then Governor General Roméo LeBlanc. Why June 21st? In our Indigenous communities we celebrate the summer solstice, the longest day of the year on June 21st, so the powers that be decided they could also mark this day as a day all Canadians can recognize and celebrate our unique heritage, diversity of culture, and the many outstanding contributions of First Nations, Métis, and Inuit peoples to Canada.
How might you celebrate National Indigenous Peoples History Month? When we're able to gather and travel again, you might take a road trip and explore a reserve near you, watch a pow wow — which you can find online since the pandemic started — or learn more about our culture and history by reading and exploring. I am sure you will be pleasantly surprised to find out about the many gifts of artistry: carving, painting, drumming, singing, dancing, and drum making, given to many Indigenous people by our Creator. Do some research around the diverse languages spoken by different nations perhaps even learn some words. See if you can find out places that still use traditional Indigenous names. Find out what games are played in our communities and how Indigenous spirituality is practised.
I am very proud of the contributions First Nations, Inuit and Métis people have made to our society and appreciate whatever way you choose to celebrate with us in June.
For now I say "nya:weh" (pronounced nyah-wenh) which means "thank you" in Mohawk.

Bruce Weaver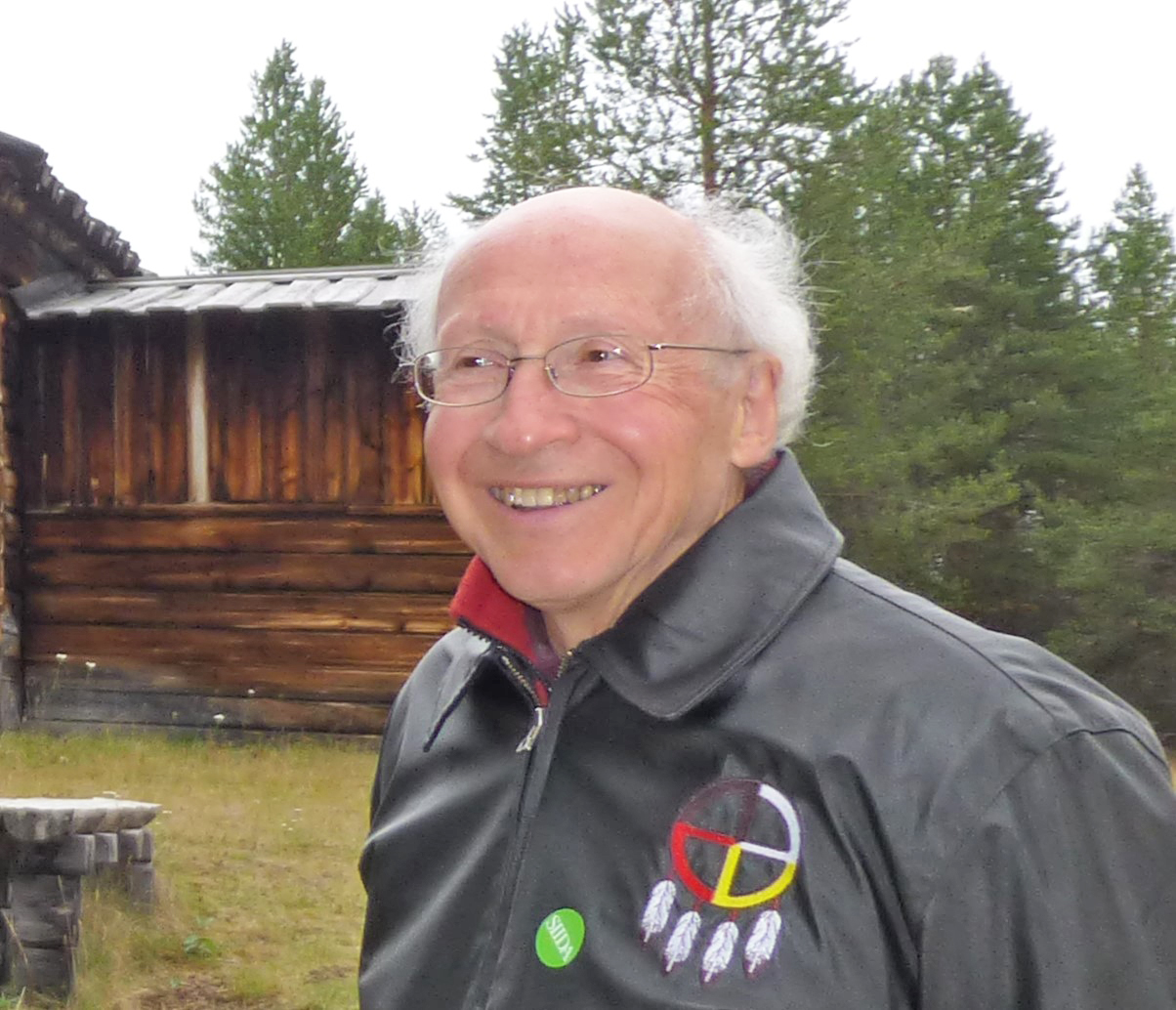 As June 21st, National Indigenous Day, approaches, I am again feeling mixed emotions. I feel pride in celebrating this day but I also recognize that the day recalls the shame my mother must have felt about her native heritage.
It was only four years ago, at age 96, that my mother finally asked me if she had ever told me about our ancestry. I had known for about 12 years that my grandmother was a Mohawk from Tyendinaga or Mohawks of the Bay of Quinte. Growing up I was always told that her side of the family was Irish. Today I recognize that Mom was trying to protect us by being a model middle class woman. Children's Aid was unlikely to come knocking at the door of the president of the Home and School Association. I am sure that there was also shame. A shame that led to her keeping her skin as light as possible and not visiting our relatives at Tyendinaga after I was old enough to take notice of the differences between us children as we played on the shores of the bay.
For the last few years, I have taken pride in attending celebrations in Guelph on this day. To stand in a circle with my brothers and sisters drumming and singing, fills me with joy. Smudging in community gives me both strength and peace. For a number of years, the day has been marked with a flag raising at city hall, followed by a welcome and demonstrations of dancing and drumming. Two years ago I was asked to keep a Sacred Fire on the bank of the Speed River in downtown Guelph, from sunrise to sunset. Other firekeepers joined me and we discovered a special bonding. It was particularly powerful to have some of the women join us for a sunrise ceremony and for them to return to the fire at times over the day to sit with us and our ancestors, recognizing how important and powerful it is when fire and water, men's medicine and women's medicine are in balance and harmony.
I feel pride when I hear our younger folk answer questions from allies and onlookers. I hear their words as they respond without shame but with knowledge and love for their heritage. This is especially heartening when I watch Anishnabe, Maliseet, Haudenosaunee, Mi'kmaq and many other nations come together to share and honour different traditions and happily share the things we know while acknowledging the many things we have lost through the traumas of residential schools and Indian Act rules. As urban indigenous people we come together , valuing our commonalities and celebrating our differences.
This year may have a different look, but I will be at the fire to honour this special day. Join me, keeping our social distance! Niawen'kó:wa
Janice Whiteley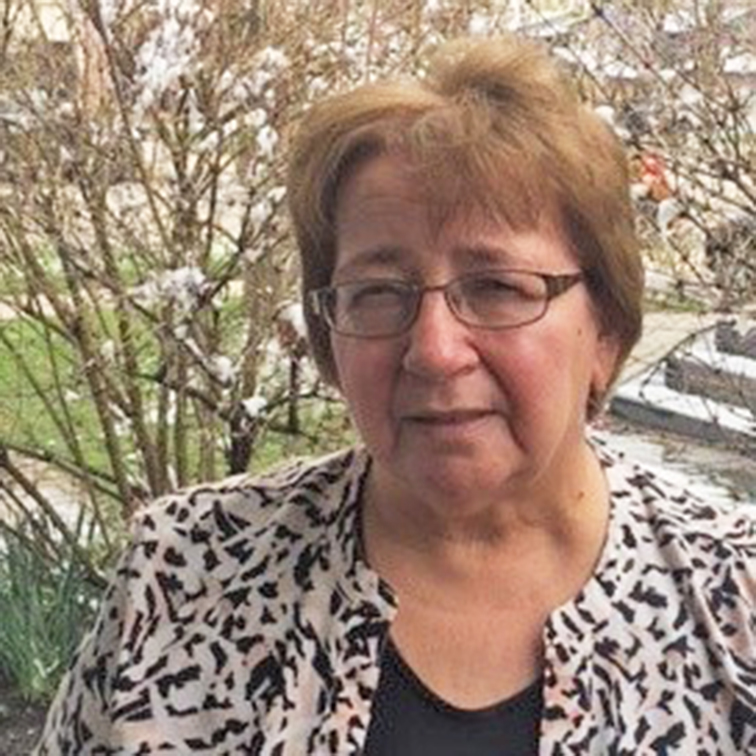 Reflecting on what National Indigenous Peoples day means to me reminds me that this is still a continuing journey. What it means may have changed a few times over the years, and like the journey itself, evokes different emotions.
It took time to adjust to the fact that the Indigenous people were now going to be acknowledged and celebrated for who we are. Exactly what did that mean?
This occurred at a time in my life when I was beginning to seek more knowledge of my own peoples' history. I am Cree, from the Chapleau Cree First Nation in Chapleau, Ontario.
Simply to be able to say that, publicly, may give you some idea of how difficult it has been to learn about my own culture. This journey has involved shame, the need to deny, and resistance from some who are very close to me. The fact that I can say it now does not mean that the struggle to get to the other side of those feelings is complete. It has, though, become a journey that now allows me to say it with pride. I understand with more clarity and compassion some of the struggle my ancestors encountered.
Stories similar to this play out for many Indigenous people across Canada. What has changed for me, is that I see the day now with hope. There is of course a long way to go, however within my vision there is now some clearing on the path. Patience and resiliency play strong roles.
I acknowledge honest pride now in being able to fully claim the roots of who I am, and all that that means. The drums beat. We dance. We celebrate and speak our truth. We tell the stories and by telling them there is healing. It has taken a long time to get to this but that does not diminish what we have and are learning.
I can say with pride that it is an honour to stand as an Indigenous person this National Indigenous Peoples Day. There is, of course, work still to be done. I believe that we are all up to this task of reconciliation together. Creator's grace and our willing hearts can continue to clear the path for the way forward. Meegwetch.
Canon Donna Bomberry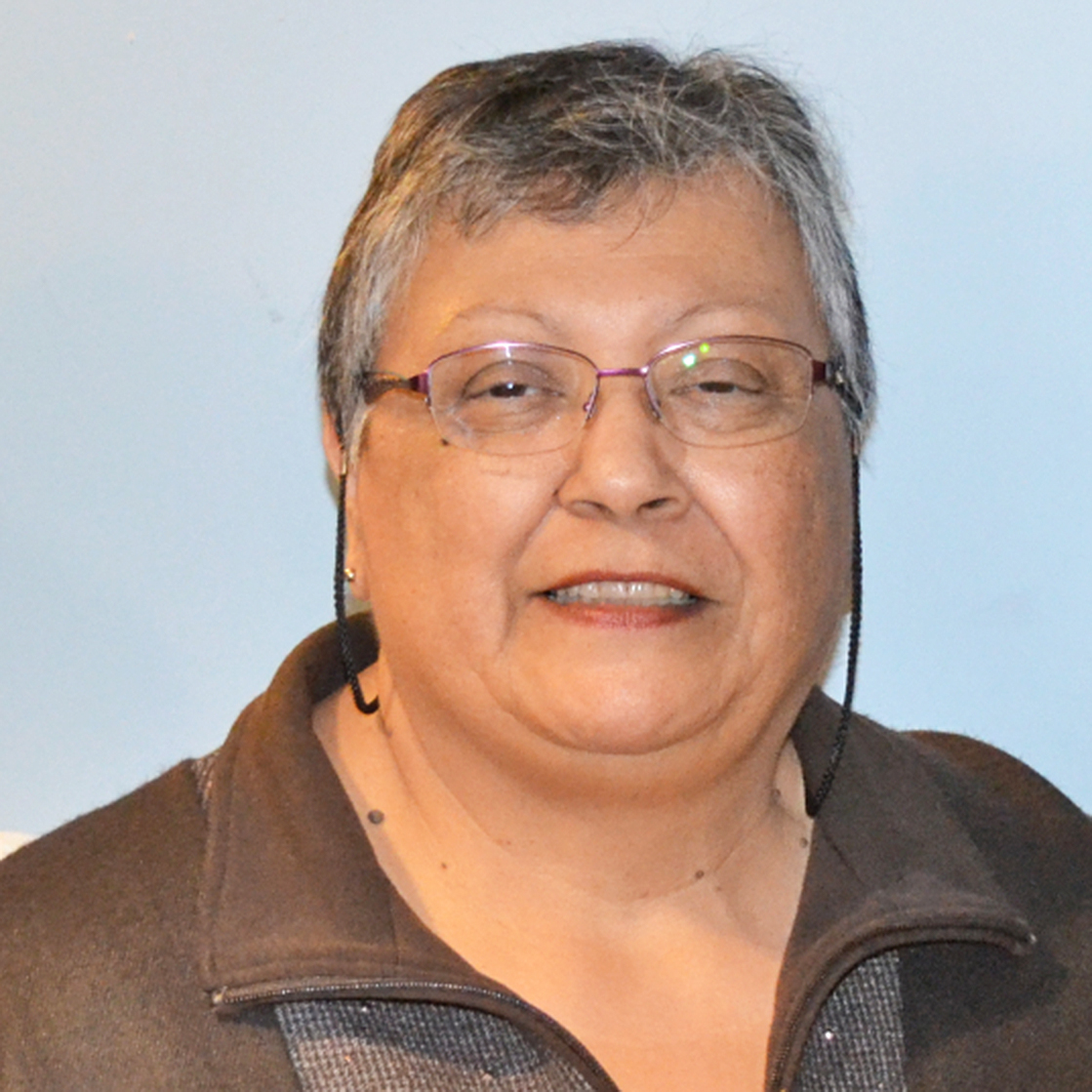 This day was designated on the calendar back in the 1970's and I, a young woman then, grew up in Niagara and didn't know much of what this might be about. I was searching for community outside of my immediate family, local church, school, and work. I found a growing Indigenous community around the Niagara Regional Native Centre where I worked and volunteered. I was also connected with my father's homeland on the Six Nations of the Grand River, and my mother's homeland on Rice Lake at Alderville, Ontario where we visited family and community events. I grew in my knowledge and understanding of what family, community, and faith meant to me as an Indigenous woman of Cayuga and Anishnawbe people.
Descended from a people of faith being Longhouse and later Church of England / Anglican, and as a people of the land and waters that surround us, the families were raised each summer harvesting crops and fishing the lakes and rivers.
I welcomed the day to recognize our peoples, the First Nations, Inuit, and Metis in Canada. I especially took notice when our national church designated this day as the Aboriginal Day of Prayer in Canada. As a national church staff person working in Indigenous Ministries, I got to participate in developing these resources and distributing them to our church across Canada as well as share them with our Anglican Indigenous Network (USA, Australia and Aoetaroa / New Zealand).
I also got to travel across the land, from coast to coast, to coast and often got to participate in the local activities on June 21st. I was humbled to witness the communities when the families come together in a variety of ways like prayer services, cemetery clean-ups, feasting and community BBQs, always followed with musical entertainment, traditional drumming and dance, prayers and speeches.
I've seen the people grow and begin to heal from the colonial, and inhumane trauma and displacement that has been dealt to Indigenous people by the settler and colonial relationships. And it still carries out today. We acknowledge and remember those lost and recovered family members taken way in the Indian Residential Schools, the '60s Scoop, incarceration, lost to alcohol and drug abuse, our missing and murdered women and girls. Much of our traditional lands and waters, lost and polluted.
But, we are here. Thriving and striving to raise our children and grandchildren, making a way for the generations to come. It's a time to bring the family together, share in the feast and the culture, and offering our grateful hearts to one another…so we sing and we dance. We give thanks for our ancestors and to the Creator for all the blessings of this life. Nia:weh.
The Reverend Cheryl Barker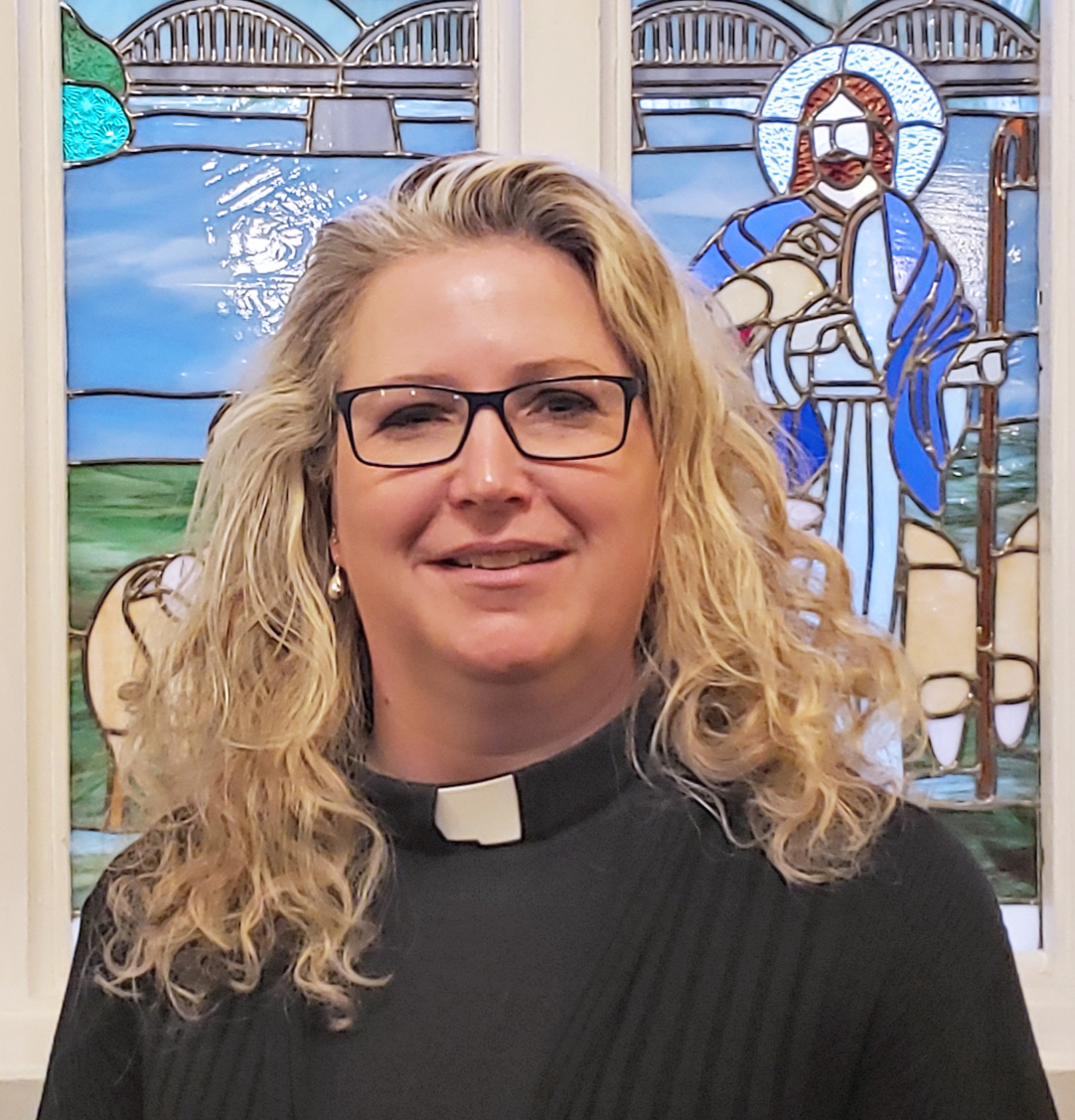 Caledonia. Every time someone asked me where I was from, they would gasp, look really interested, and lean in for a little more. It has been 12 years since I moved to Caledonia and while the level of interest may have waned, there is still interest. There is curiosity about living in a town where land claims are an active part of everyone's life but not in the way that the media has portrayed it.
Moving to Caledonia has been a humbling, life-altering experience of living with the realities of having a settler's mindset and learning to grow out of that. It has increased my awareness of how we impact one another and the care that we need to take to extend Jesus' message into our communities. The growth has not always been easy for me and my growth is far from over.
Our neighbours are crying out for an independence that I always took for granted. Indigenous identity cannot be tied simply to one day of learning, although it is a start. For me to intentionally take June 21st and pray, go out and meet our neighbours, to learn, and to listen is one way to learn. Listening is the key, as Archdeacon Val Kerr told me. She said that to push, ask, and then try to figure out a solution from my perspective is to put my experience of the world upon someone else.
I have taken that to heart and learned over the years that my neighbours are inherently spiritual, and that even within the community of faith, it can be hard to be both Indigenous and Christian. I have learned that my experience is not my neighbour's experience.
I remember once talking with a gentleman who lives on Six Nations; we were talking about hunting. He simply said, "those sumac trees, when the leaves start to turn red, I know that deer hunting season has begun." I have never forgotten that and every time I see those sumac trees turning that vibrant crimson, I am reminded that someone else can open my view of the world.
National Indigenous Day is like that. It gives me an opportunity to pray and know that there are stories and a future coming that I will listen to.