Hollis Hiscock
A story written in 1843 brought together 250 people in 2018 to hear it read aloud at the Church of the Incarnation Oakville.
Charles Dickens penned A Christmas Carol partly to bring attention to the scourge of child poverty in his day. Incarnation staged this year's dramatic reading of the classic tale to support ROAD (Recovery, Opportunity, Action, Development).
ROAD, a youth led recovery support group for individuals 16–29 dealing with mental illness and/or substance abuse challenges, operates from and holds weekly support group meetings at Incarnation (see accompanying article).
Rebecca Taube is ROAD's Program Director and Lead Facilitator.

Public dramatic readings of A Christmas Carol began with Dickens himself, ten years after its publication, mainly to raise funds for charities.
In 1990, CBC host Judy Maddren built on Dickens' tradition by sponsoring dramatic readings as charitable fundraisers throughout Canada. 
On Sunday, December 16, 2018 — one day before A Christmas Carol's 175th publication anniversary — CBC personalities Nora Young, Jeff Douglas, Susan Bonner and David Common joined singer/actor Marnie Kersten (a member of Incarnation) and actor/entrepreneur Cookie Roscoe Hanford to read aloud Dickens' story about being kind and generous, not only at Christmas, but throughout the year.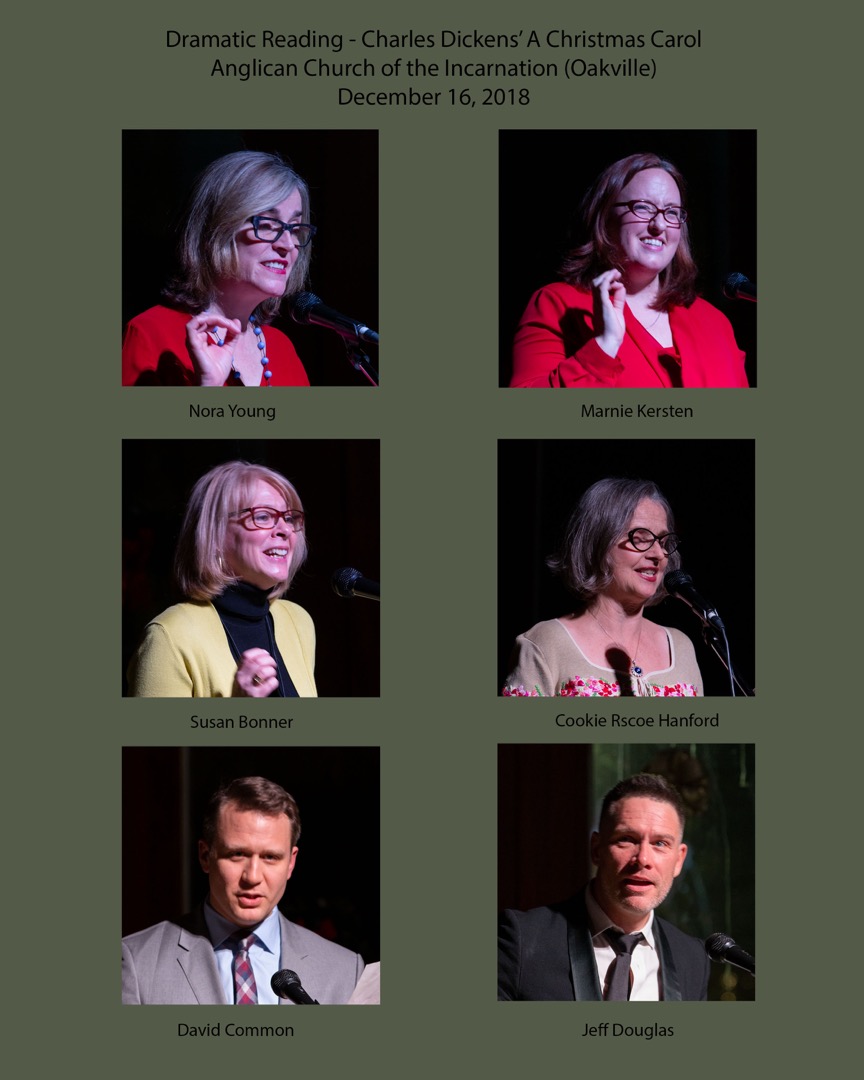 Nearly 60 choir members and musicians delivered a wide selection of Christmas carols and related selections, also led the audience in community carolling.
The evening began with Rector Michael Patterson asking the audience, "when was the last time you had a story read aloud to you?" Then he suggested people relax, hear the story and be inspired.
The evening ended with the words of Tiny Tim echoing down through the ages, reverberating throughout Incarnation's building and maybe stirring some hearts, "God bless Us, Every One!"