Grace Church Milton has its first female rector in 174 years, since the first travelling missionary arrived on horseback in 1844 and services were held in homes or the first area school.
The Rev. Karine Snowdon was inducted as the 21st Rector on October 14, 2018. The service officially marked the beginning of her ministry with the people of Grace Church, even though her appointment was effective May 1st of this year.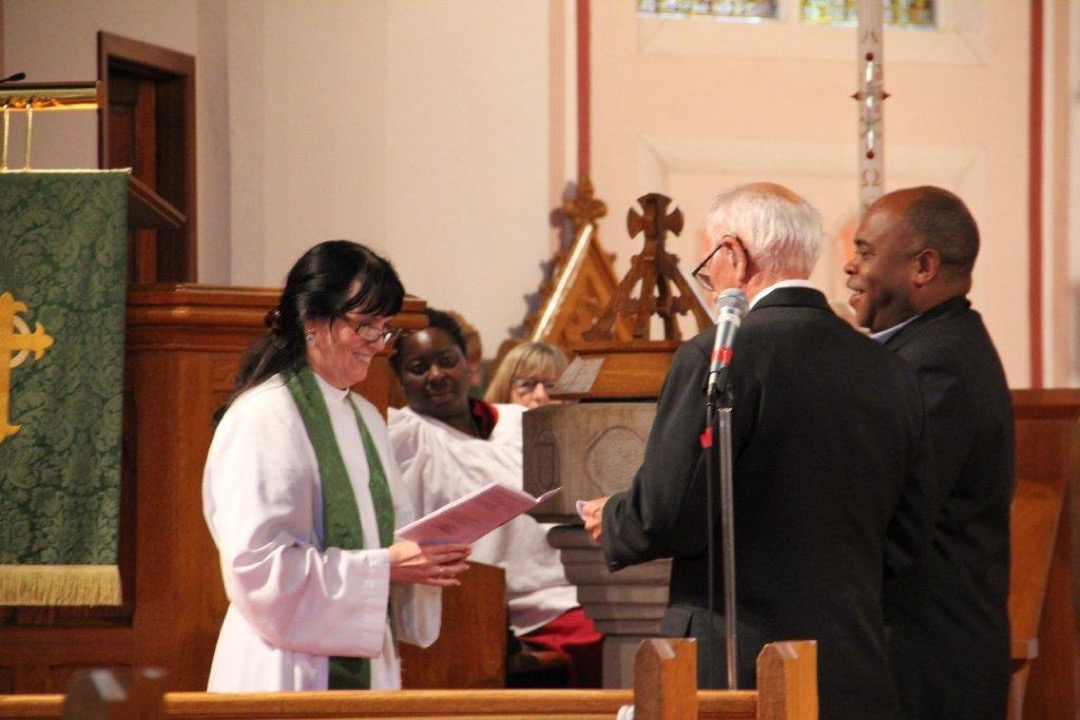 Ordained in Huron diocese in 2007, she has served in various capacities in Huron and Rupert's Land dioceses. She was an Honorary Assistant at the Church of the Apostles Guelph prior to her appointment to Grace.
Correspondent Lorrette Shermet wrote Karine "is greatly looking forward to her continued ministry with the people of Grace, as we go forward together in love and service to God and God's Son Jesus Christ."