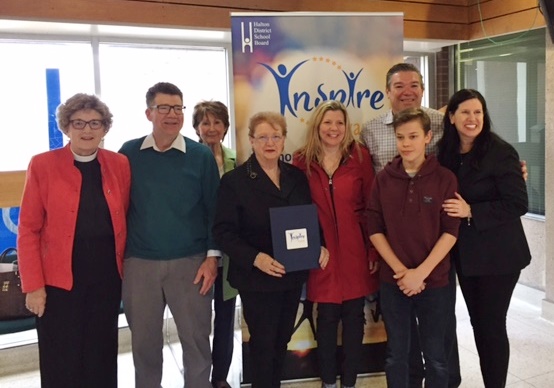 St. Matthew on-the-Plains Burlington and its Youth Kitchen volunteers received the Halton District School Board's first Inspire Award. This award is given "for going above and beyond to support our students by demonstrating caring, initiative, innovation, creativity, inspiring others, supporting students and contributing to their achievement."
Presented first at a School Board meeting, the award was later re-presented by board and school representatives during a parish Sunday worship.
The Youth Kitchen—first reported in the September 2016 Niagara Anglican—just completed its ninth six-week session, involving approximately 60 grade seven and eight students, plus two in each session coming back in grade nine as mentors.
Photo: Jim Blake