Hundreds of Hamilton families and seniors will have a brighter holiday season this year thanks to the generosity of people across our diocese.
St. Matthew's House reported that their 2020 Holiday Adopt-A-Family Campaign far exceeded past donation levels. Regular cash donations, which usually spike around Christmas, were also well above expectations. The outpouring of support is an unexpected and overwhelming surprise to Executive Director Renée Wetselaar and Madeleine Bond, Christmas and Development Coordinator.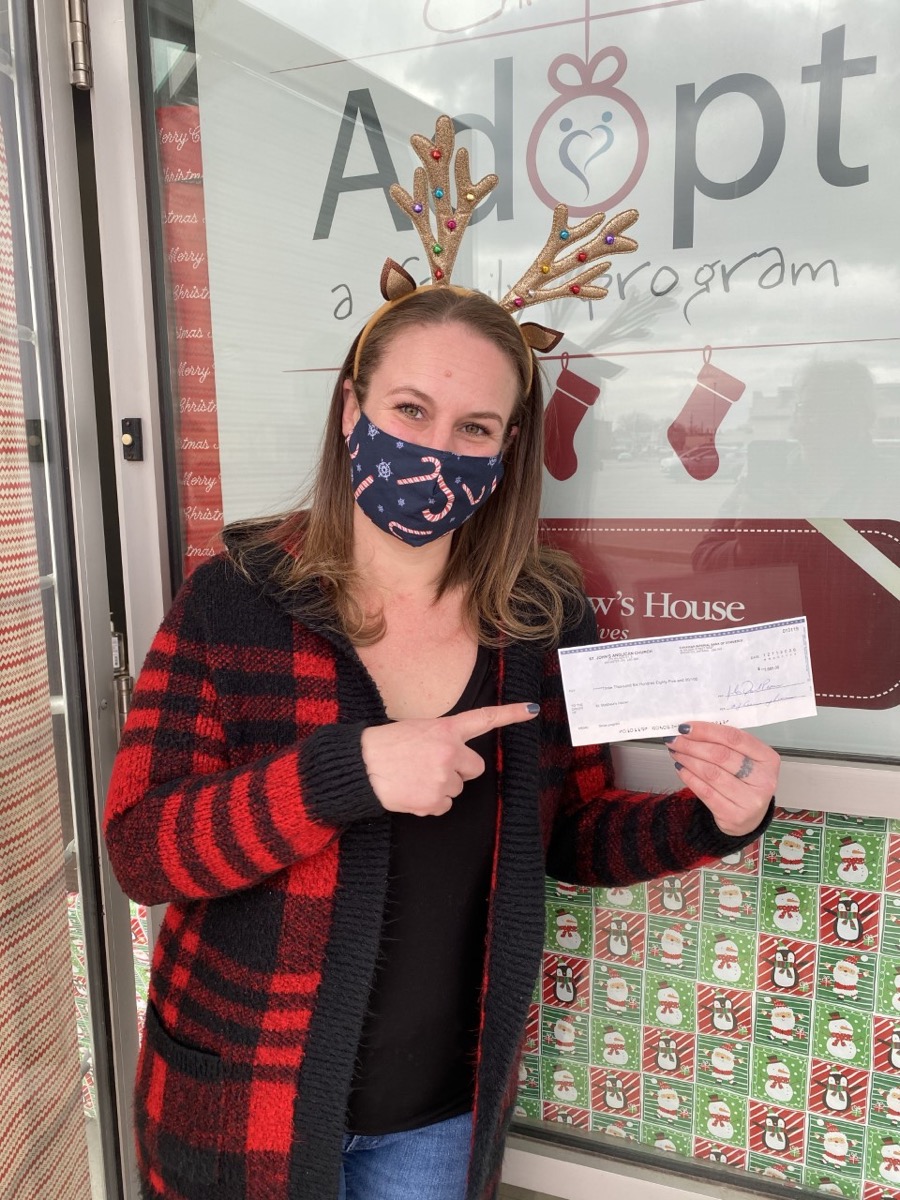 The annual Adopt-A-Family campaign, which has been running for over 30 years, matches donors to individual families and seniors in need, providing them with gifts, groceries and other holiday staples. With this year's global pandemic causing so much hardship for so many people around the world and here at home, the team was concerned they would see more modest donation levels.
"The response has been truly amazing," said Wetselaar. "Through the work that we do, we see firsthand how people have been suffering on so many levels this year. And what we are seeing now with the donations coming in, is such a testament to the generosity of the people of this community."
All of these donations translate into long hours for staff and volunteers. Responding to safety requirements of COVID-19 has meant less people on site to assist with preparations but no one is complaining. "We've had to get creative with how we do things," said Bond. "For example, we limit the number of people coming in and out to pick up their hampers at any one time and make sure that people maintain a safe distance while they wait."
While there are lots of logistics and new protocols to navigate, Bond says "if it means there are gifts under the tree and food on the table for families and seniors in need, then the effort is more than worth it."
During the first 10 days of December 2019, the Adopt-A-Family campaign raised just over $5,000. This year, that number is over $10,000.
"We say St. Matthew's House is where hope lives," said Wetselaar, "and it's the generosity of our community that really keeps this hope alive. We are so grateful to all of you!"