The Church of the Holy Trinity, commonly known as Holy Trinity, Chippawa, is celebrating 200 years. Located south of Niagara Falls in the Village of Chippawa, it is steeped in the history of the area. The War of 1812 delayed plans of the original founders, but in 1818 a letter of petition was sent. In 1820 Reverend William Leeming was sent by the Church of England and the church was established. It is one of the oldest continuous parishes in Ontario.
The original founders donated land and money and a white frame structure was built. That building was burned down in September 1839 by supporters of William Lyon Mackenzie. Two years later the cornerstone of the current church was laid by Bishop Strachan, 1st Bishop of Toronto, on the foundation of the original building. The building is an example of Gothic Revival architecture with beautiful wooden features inside made by and dedicated to parishioners over the years. Original staircases lead to the balcony and bell tower which houses a bell that has welcomed parishioners to services for over 150 years.
Holy Trinity has welcomed some well-known worshippers. Laura and James Secord were regular parishioners in their later years. Songstress Jenny Lind attended in 1851/52 and the Prince of Wales, later King Edward VII, in 1860.
The church grounds include a Parish Hall and cemetery, still in use, that predates the church. There are reputed to be unmarked graves of many War of 1812 soldiers. A Cairn was dedicated in their memory.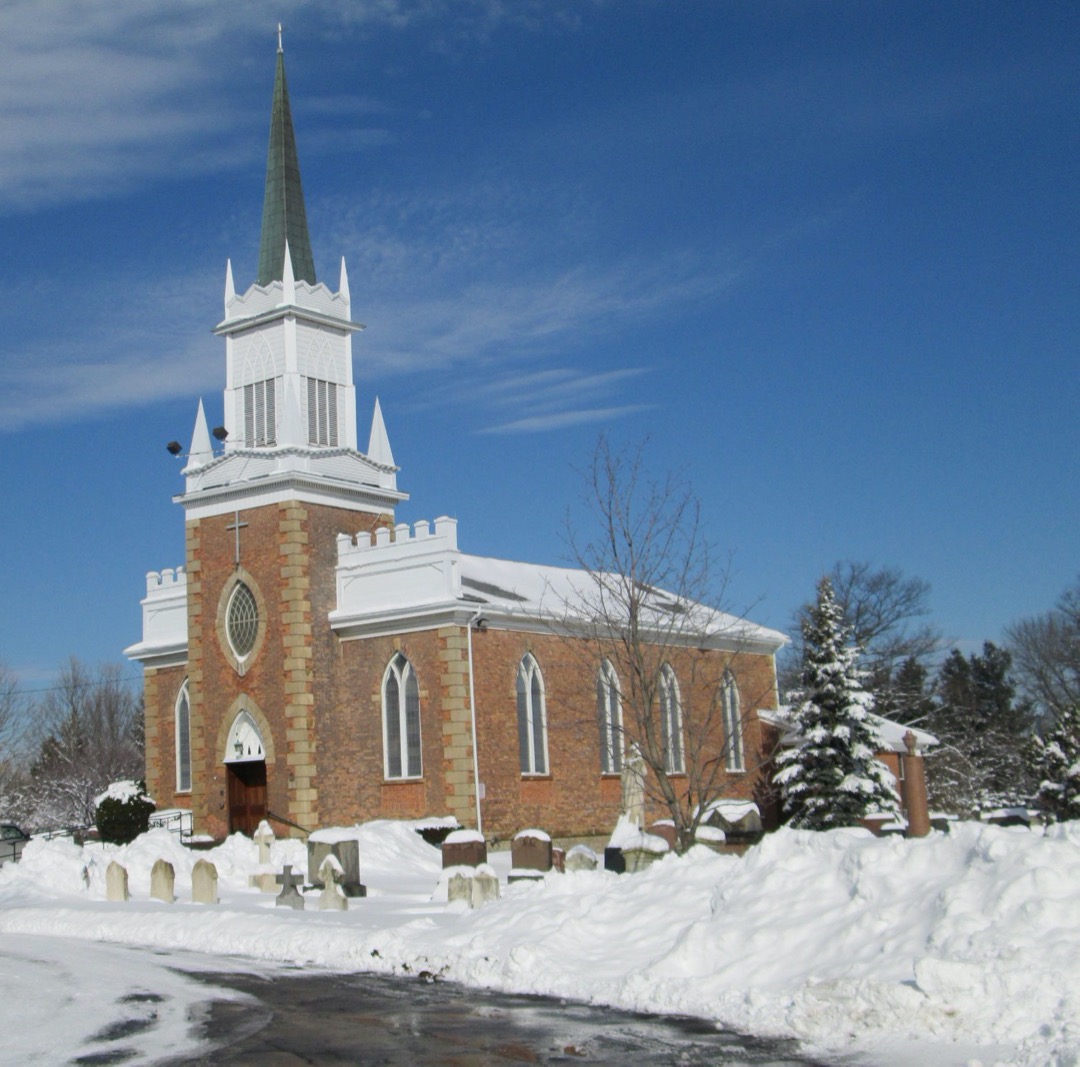 As beautiful as the building and grounds are, it is the Grace of God found in the parishioners that have kept this church going for 200 years. Whether talking about the original founders, groups of the past, or the parishioners of today, the Spirit is there. The parishioners worship together and work hard to carry out God's work. They run many outreach programmes, as well as fundraisers, social events and help maintain the buildings, grounds and cemetery.
The main events of the 200th celebration will be a gala dinner at Club Italia, Niagara Falls on April 25, and a service led by Bishop Susan Bell on April 26 as well as a visit from the Primate, Archbishop Linda Nicholls, October 4. Celebrations include a special historical vignette at a service each month, annual events such as a Fashion Show, a Strawberry Social and a Canada Day BBQ with period dress.