The Reverend Canon Susan Wilson, Rector of St. Matthew on-the-Plains Burlington, is a Bible story teller. "I learn and tell scripture by heart," she said. The Niagara Anglican conversed with Susan about biblical storytelling — its purpose, network and her involvement.
Niagara Anglican (NA): How did you got hooked on Biblical storytelling?
Susan Wilson (SW): I got hooked when a friend invited me to the Canadian Festival Gathering (CFG) in Peterborough in 2009. There, I experienced first-hand what it was like to hear the stories Jesus told re-told in a way that made them come alive. I learned
I was able, with a bit of practise, to tell a short passage by heart.
I kept going back to CFG and took a course with the Academy of Biblical Storytelling through the Network of Biblical Storytellers International. It gave me practical tools to hone the gift that was growing inside of me.
NA: How has biblical storytelling changed your ministry, preaching and faith?
SW: Learning and telling scripture by heart has been transformative to my personal faith and ministry. Dwelling deeply with the gospel story to the point of being able to tell it by heart has changed my preaching, both content and presentation.
Learning a passage by heart involves so much more than "memorization" — the insights gained through exegesis and prayer are deeply interconnected with interpretation and understanding.
In liturgy, hearing scripture told by heart is engaging.
When I first started, or when I do it in a place that hasn't experienced scripture told this way I hear the same things: (a) wow, how did you do that?, (b) may I have a copy of the story you told?, or (c) thank you for making scripture come alive for me.
The remarkable thing is people don't immediately realize the "script" for the "story" comes from the Bible, and I haven't done any adaptation. The words they hear, as if for the first time, are the same words they heard read from the lection three years ago.
People listen differently when you tell the story with inflection and pauses, while making eye contact. It isn't magic, it's just good communication. I say, "Our sacred scriptures are often read in a way that makes them dead on arrival, rather than the living Word that brings life".
NA: What is the Network of Biblical Storytellers (NBS)?
SW: It is exactly that … a group of people connected to one another through their bond of learning and telling scripture by heart. It is international, operating in the United States, United Kingdom, Australia, Zimbabwe, India, Cameroon, Ireland, Scotland, Ghana and Canada.
NA: Recently you organized the ninth annual Festival of Biblical Storytelling in your parish … tell us about it.
SW: About 40 people from across Canada, including British Columbia and the Yukon, and several from the United States, attended. Nearly half were brand new to NBS.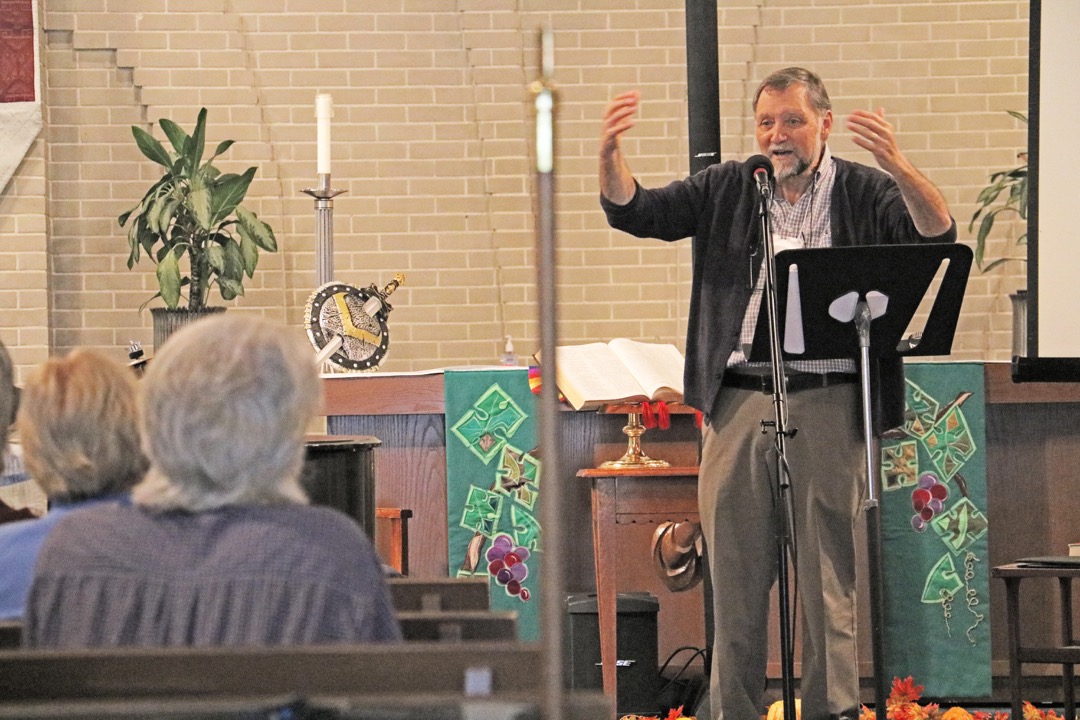 The Festival Gathering is an opportunity to learn the basics about NBS or to hone more advanced skills. It is a time to join in creative and energizing worship and to network with other tellers. Interestingly, the majority of participants are not clergy, and various denominations are represented.
The agenda offers several worship gatherings, three keynote addresses and three 90-minute workshops with three or four choices each time.
NA: What message did theme speaker Thomas Yoder Neufeld bring to the Festival Gathering?
SW: Tom's keynote theme was Exploring Ephesians: Paul's story told and retold.
He delved deep into the context of when, where and why Paul wrote the letter and how it was shared with the churches in Ephesus.
This year we connected the final worship scripture to the keynote theme by having people learn the entire letter by heart. This is called an epic telling and is a unique way to hear scripture. For those who learned parts of the text by heart, the addresses were likely more interesting and had greater practical connections. For those attending for the first time or who had not learned Ephesians, the addresses enhanced their hearing of the scripture during worship.
All in all, the FG is an enriching and energizing event.
NA: What were some highlights from the workshops and other activities?
SW: For beginners there is always Workshop 101. I love sharing this with new folks because I see the participant transformed right before my eyes. They come thinking and saying there is no way they can do this because they cannot even remember what they had for breakfast let alone an entire scripture passage.
After 90 minutes they prove to themselves not only is it possible, but it is life-giving and faith-building. They leave inspired, with a re-ignited passion for the living Word of God. It is remarkable.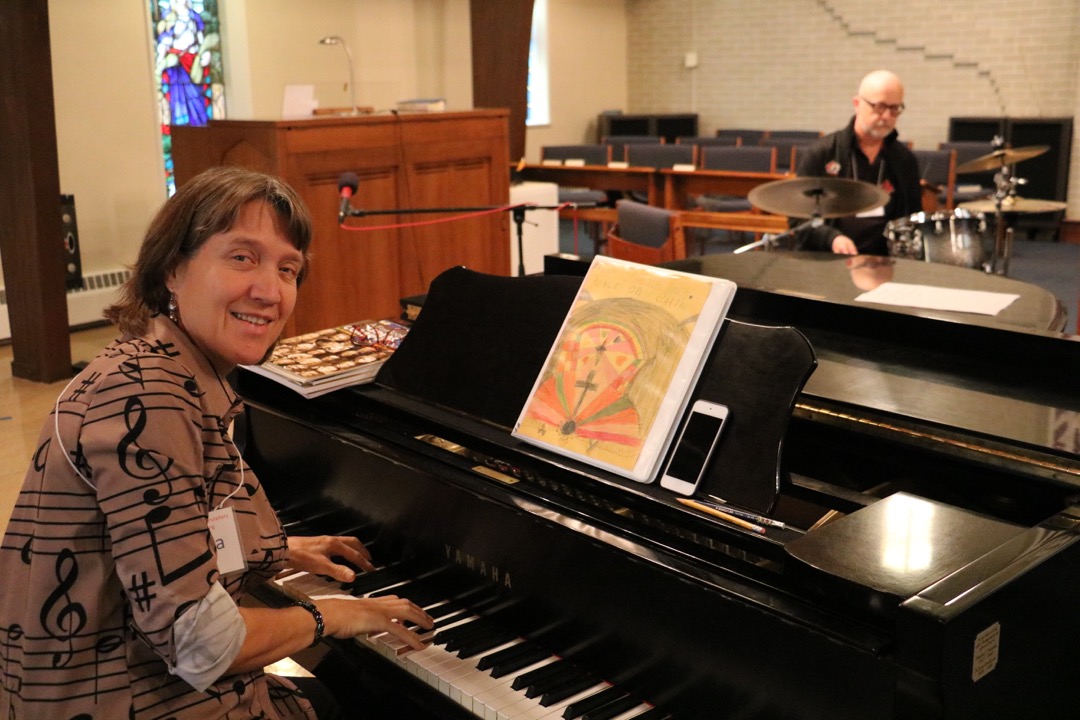 On Friday evening we had a coffee house where Archdeacon Max Woolaver was among the musical and storytelling guests. It was a great night.
NA: If parishes or individuals want to try Biblical storytelling, what should they do?
SW: Invite me to come to their parish to lead a workshop and launch them into this fulfilling practise.
The 10th annual Festival Gathering, hosted at St. Matthew on-the-Plains Burlington, is scheduled for October 18–19, 2019. In the spring Susan will be looking for volunteers who would like to learn how to tell scripture by heart.