Priest … administrator … retiree
In conversation, the Niagara Anglican asked Marni to give our readers a glimpse into her life; she said …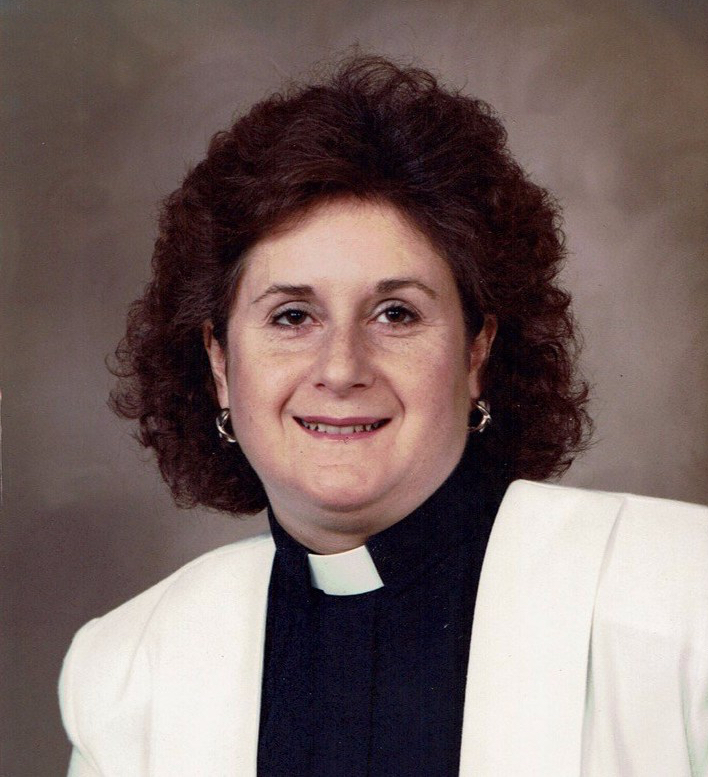 I was born and raised in Hamilton and underwent the usual time of moving to the Big City of Toronto in my early 20s. 
In over 30 years of ordained ministry, half of it was spent as a parish priest, in the parishes of All Saints Dain City and St. Aidan's Oakville. 
The more recent part of my work has been at the Synod Office, initially as Director of Transitional Ministries, and later as the Secretary of Synod, with responsibility for Church Buildings and Director of Safe Church, Volunteer Management and Screening. 
Through the past 26 years I have also enjoyed being a mom to my daughter, Amanda.
Niagara Anglican (NA): What are some of the highlights of your ministry?
Marni Nancekivell (MN): Perhaps it is because of my formative years as a parish priest, but I have always sensed that I am a parish priest first and foremost, and that I have been called to work in that capacity as an officer of the Diocese of Niagara. 
As I have been reviewing my years of ordained ministry, the images that come to me are the images of walking with people through the challenges of life. 
It has been an enormous privilege to be invited into the lives of people in those moments, and it has been humbling to dwell with them in those holy moments.
NA: What were some of the struggles or challenges you faced in ministry?
MN: Perhaps one of my greatest frustrations in the past 13 years has been the "us and them" approach that some folk have in the work between parishes and the Synod Office. 
I hope that mindset is lessening now. My approach has always been collaborative, and so I was taken aback when I was occasionally confronted with the message from others that "we aren't in this together".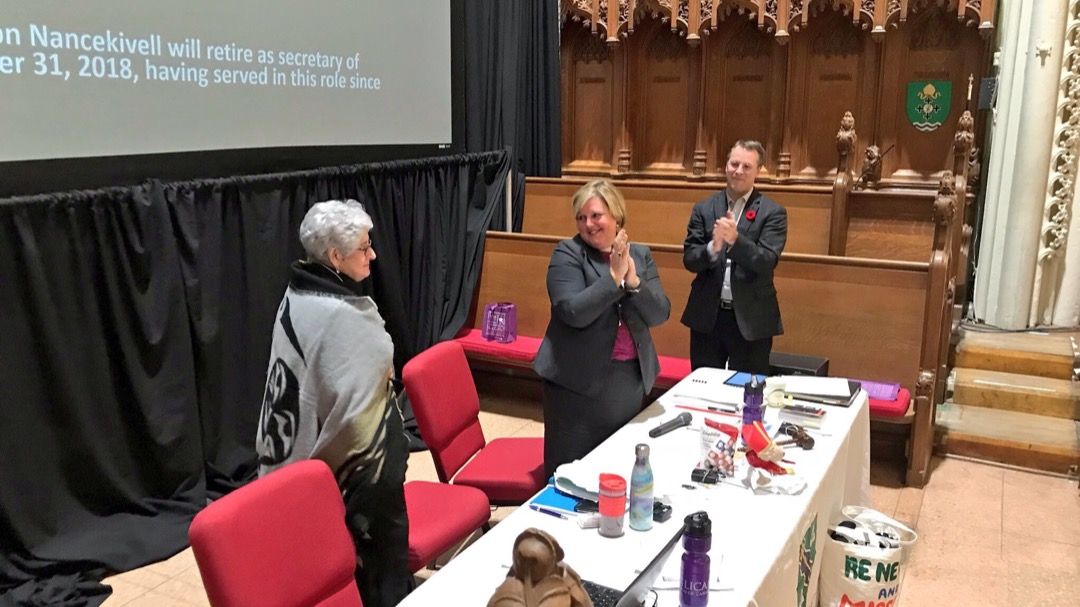 NA: What sustained you as you worked through the spectrum of ministry?
MN: My relationship with God (and those "God-instances" that seem to come from out of the blue) has been the source of Life for me. 
My coworkers, lay and ordained, have been models of spirituality who have often nudged me to keep me growing. And my husband, Ralph Malashevsky, a former Diocesan Treasurer in Niagara has been a constant source of wisdom and support.
NA: Viewing the future, what are some of the challenges and opportunities for the church in Niagara?
MN: I think there are some significant opportunities before our faith community. 
We have at present an exciting opportunity to grow in terms of how we do missional ministry. Bishop Bell brings both her imagination and experience to help us deepen ministry in the places in which we are planted. 
For me, part of that missional ministry is learning how to convey our faith story in ways that spark our imaginations and our hearts in the 21st century. 
That means being aware of the theological discourse we bring. For example, what language do we use when we refer to God? Is heaven more than "pie in the sky?" 
The other thing that we need to do is walk the talk. As the Director of Safe Church, who has heard individual stories of things going wrong; and as a priest who has listened to the opinions of others, I think that we of the faith community must sharpen our moral credibility. It is no surprise for me that we live in a time of #MeToo. 
In terms of opportunity, recently I read an article by Ismael Ruiz-Millan who talked about "Christian perfection as the journey towards loving God and neighbour intentionally and extravagantly, in the same way God loves us".
NA: What about your world after retirement? 
MN: I am not sure about that yet. The first months will be devoted to strengthening my body, mind and spirit. I may be called to return to interim ministry, to which I would be open. But I have always said that I wanted to write. 
So, I welcome the surprises that may be in store for me in this next chapter of life.
NA: Every blessing as you journey into and embrace your new days.