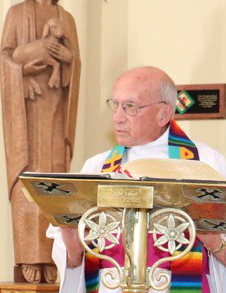 I celebrated the 60th anniversary of my ordination as Deacon on May 18, 2018 at Christ's Church Cathedral Hamilton at the 12:15 p.m. Eucharist. About 40 persons attended, including family and Diocesan staff.
Sixty years is not a world record, or even a diocesan record, but it has a nice ring to it as I recall many occasions of parish ministry during those years. They include the variety of happy and sad times, the memorable and not so memorable times.
I have experienced many changes over those 60 years through which our old Anglican Church has lived — the changes in liturgy, the involvement of more women in the Church (especially in ordained ministry), the Communion of young children before Confirmation, and the disappearance of many churches or their amalgamation with other parishes to make a more viable parish.
I sold Chrysler car parts for 15 years before answering a call to the priesthood and being accepted at Trinity College for the five-year Licentiate of Theology (L.Th.) course from 1954-1959. Bishop Walter Bagnall sent me to St. Alban's Church in Glen Williams in 1958.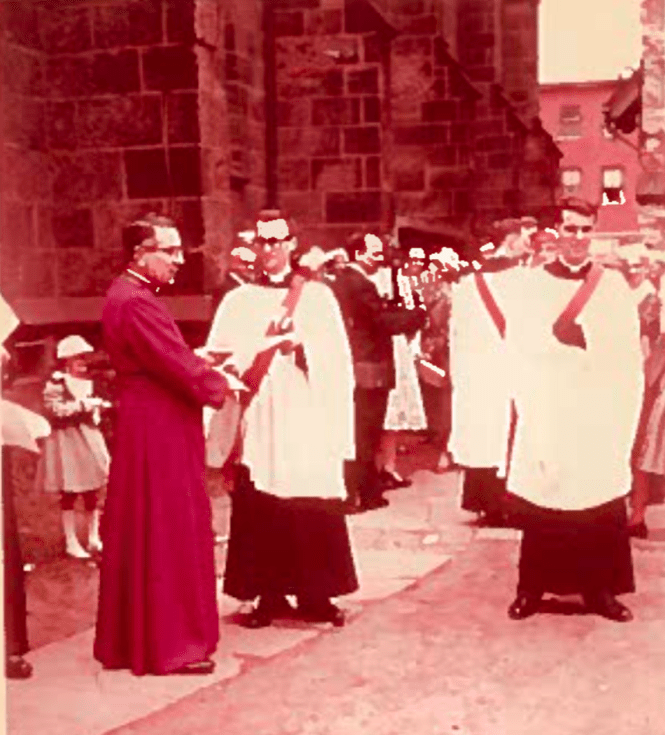 What a cultural shock from Toronto to the Glen.
I worked one and a half days per week with Canon Ken Richardson in St. George's Church, Georgetown.
I also began a new parish in the fast-growing part of Georgetown, called Delrex. It was called St. Nicolas' Church and I celebrated the Eucharist at 9:30 a.m. every Sunday in the lunch room of the Standard Products building ($25 rental per Sunday). About 30 persons attended.
Most worked at A.V. Roe in Malton, making the Avro Arrow fighter plane. When Prime Minister John George Diefenbaker shut down the Avro Arrow program, employees moved back to England or the USA, and the parish of St. Nicholas folded.
In 1960 I was offered three choices:
Stay at St. Alban's, Glen Williams.
Begin St. Elizabeth Church in Burlington.
Begin a new parish called St. Bartholomew's at Garth and Mohawk on the West Hamilton Mountain.
I chose the latter, built the first unit parish hall, started with 12 families and in three years had 250 families. I rang every doorbell from West 5th to the Sanitorium hospital.
During my time at St. Bart's I also taught school at Hillfield-Strathallan College, grade six, seven and eight religion classes.
I moved to St. Mark's Church in Orangeville in 1963 to 1969 and then back to Hamilton to the Missions to Seamen and St. George's church in Hannon.
In December 1971 I had a phone call from Dean Harry Bagnall to become the Dean's Vicar at the Cathedral. I accepted and stayed on with Jo Fricker when he became Dean in 1973 and stayed for 10 years. Jo didn't want anyone to "dicker with Fricker's Vicar" so I was offered the title of Canon Pastor or Canon Residentiary and, as I didn't know the meaning of the second, I chose the first.
I was at the Cathedral for 10 years and then went to Christ Church in Wainfleet for two years. In 1983 I was Rector of All Saint's Church in Hamilton and retired from there after 10 years.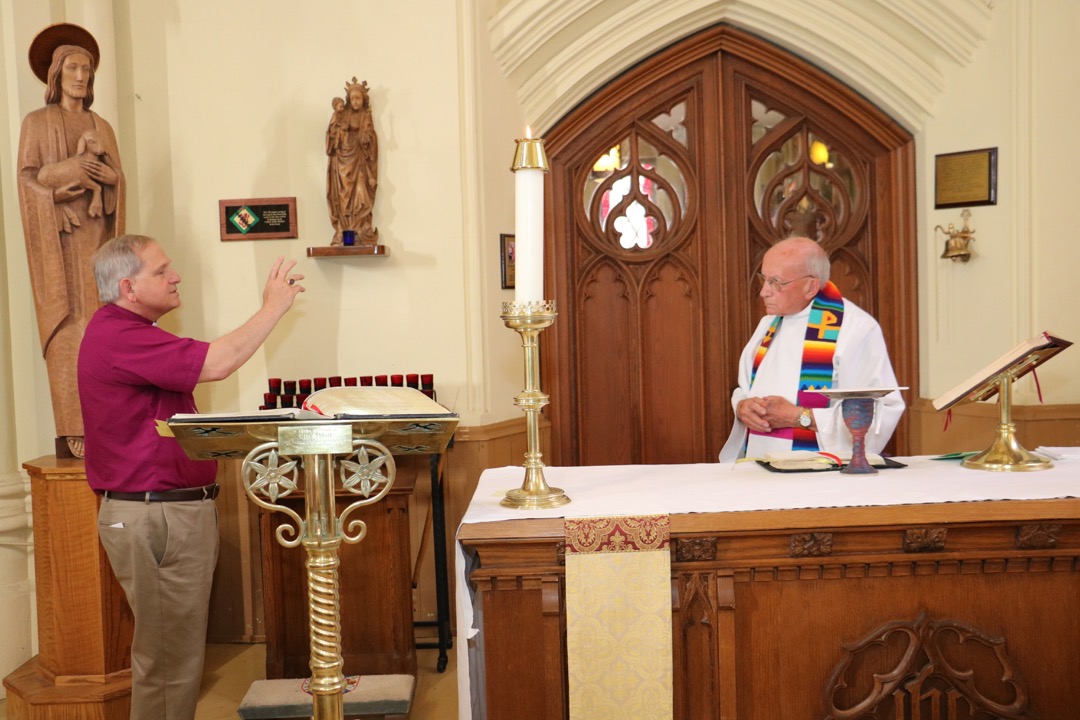 In "retirement" I was first Honorary Assistant at Grace Church Hamilton with Rector Richard Berryman, and for the past 15 years at St. Stephen-on-the-Mount with Canon Scott McNaughton.
In 1993 I also took over the work of Diocesan Archivist from Archdeacon Homer Ferris and to this date, I still am (25 years later).
The Venerable John Rathbone is Diocesan Archivist for Niagara.