The Living Diet, by Martha Tatarnic
Church Publishing Incorporated New York, 2019
Allison Lynn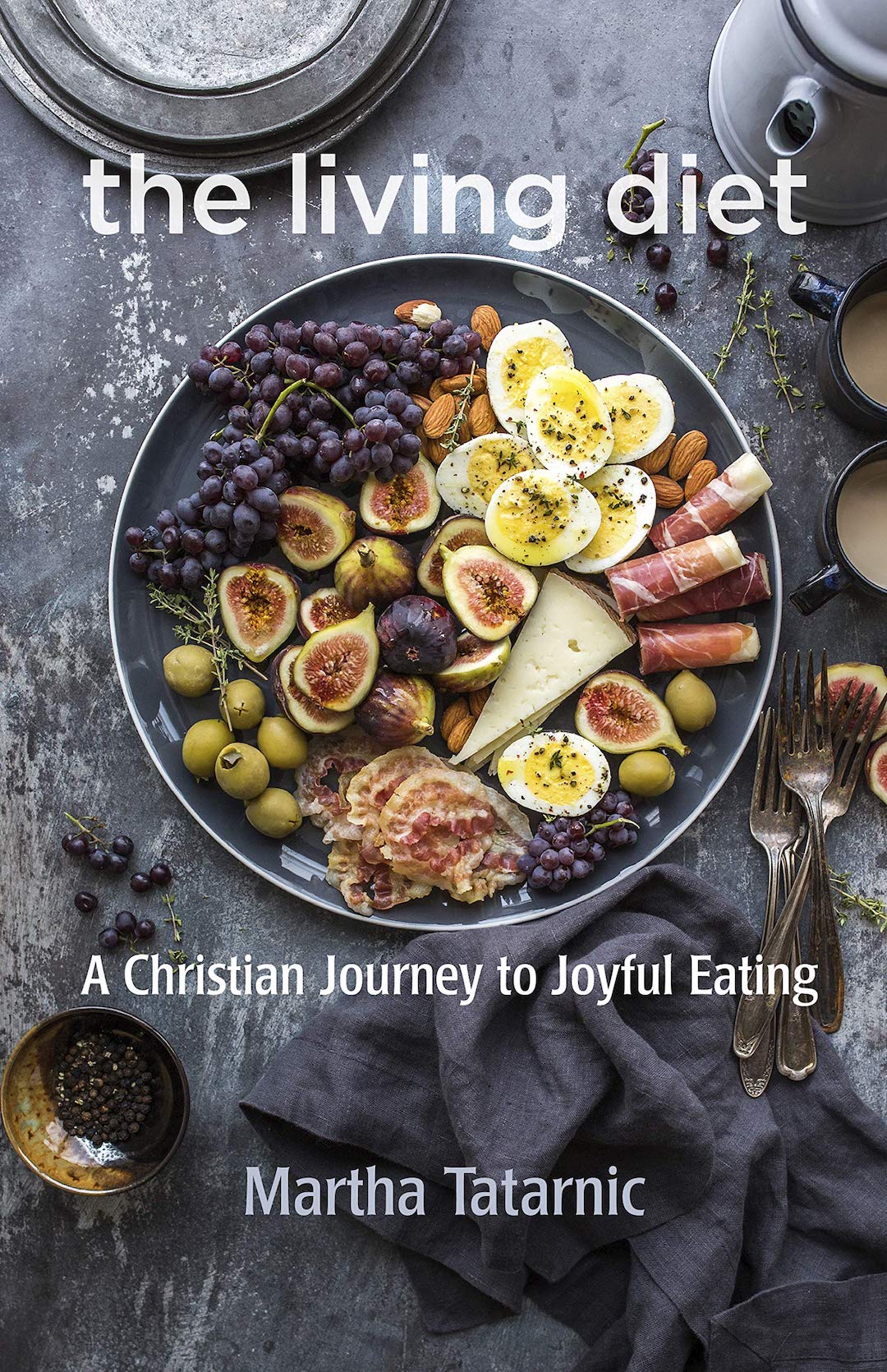 "We have an eating disorder."
With this bold opening phrase, the Reverend Martha Tatarnic invites us into a conversation about food, illness, healing and Jesus.
The Living Diet is a much-needed conversation for people of faith today. 
Everywhere we go, we're bombarded with conflicting messages. Some encourage us to splurge on the worst kind of eating, while others demand that we fit into an unattainable body shape.
For the most part, however, our churches are silent on this issue.
Martha wants to change this. 
In her daily life, she's a full-time priest at St. George's Anglican Church, St. Catharines. Her desire to write this book was sparked by her own struggle with bulimia. Thousands struggle with eating disorders every year. 
What an inspiring witness to have a church leader share her story with heartbreaking transparency. I can only imagine how many Christians will read her story thinking, "that's me". 
The Living Diet is formed into two sections: "Disorder" and "The Diet". 
In "Disorder," we're challenged to see beyond our standard views of an eating disorder. Martha wants us to see this illness as something that is rampant throughout our society, regardless of age, gender or faith. We have an unhealthy relationship with food, emotions and body image. 
These topics have been written about before; so, what makes this book different?
Jesus.
We're invited to hear what Jesus has to say about it all.
"Diet" is a word rife with negative connotations. Martha encourages us to consider the original definition of the word: "way of life". What does our relationship with food, emotions, and body image look like when we include Jesus in the conversation?
"The Diet" invites us into a path of healing, exploring this new "way of life". Through a collection of stories, Martha shows us how to live out "the living diet". The path takes us through such steps as Thanksgiving, Hungering, Feasting and Worshipping. Martha pairs each personal story with passages from the Gospel. 
We're reminded of the powerful role eating played in the shared journey of Jesus and his followers. 
The Living Diet is an important and timely conversation. This is no quick fix book. Instead, it's an invitation to deep dive into a world where Jesus speaks directly into the way we value food, our bodies and our fellowship with one another.
I recommend this book to individuals, but also to groups for discussion. A study guide can be downloaded from Martha's website. 
Personally, I would suggest reading and discussing it over a fabulous meal with lots of wonderful friends. I can't think of a better description of the living diet.
Allison Lynn and her husband, Gerald Flemming, form the multi-award-winning Christian music duo, Infinitely More. They live in St. Catharines.