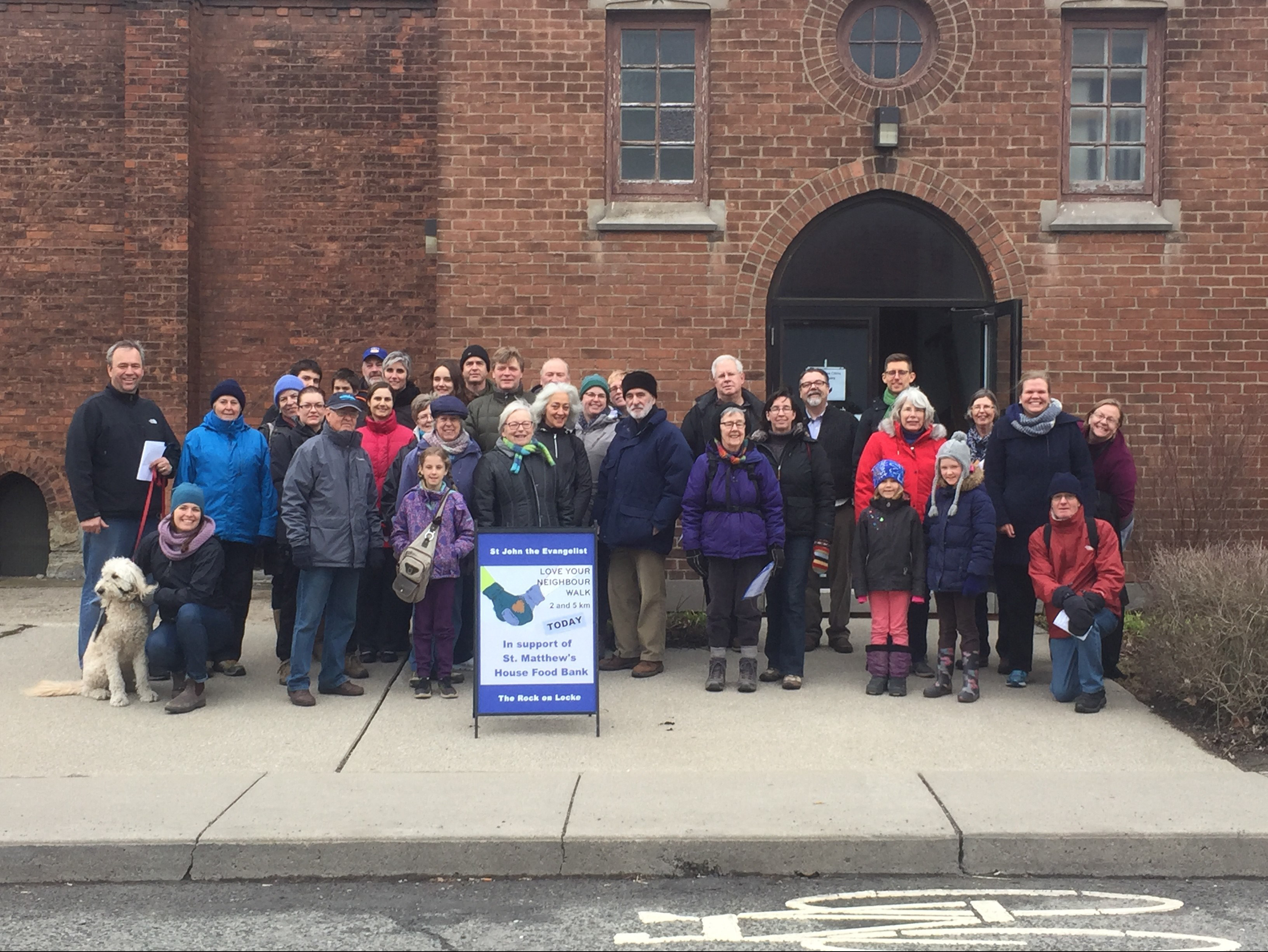 A small Bible study group at St. John the Evangelist Hamilton—the Rock on Locke—wanted to support St. Matthew's House (SMH), as they had done for three years through the Coldest Night of the Year walk.
Since SMH did not participate this year, parishioner Judith Purdell-Lewis reported, "We decided to walk anyway." They planned the two and five kilometre routes for the Love Your Neighbour walk, invited others to join, made soup and walked.
Their routes, designed to remind people who are "our neighbours", went from Locke Street to City Hall, past social housing buildings on Hess/Jackson, YWCA women's housing, Historic Central Public School, Indwell communities on Robinson and Caroline, Ryerson School and Recreation Centre and Hill Street Community Garden on their way back to the church.
"On a lovely evening in late March," continued Judith, "over 40 adults and children, people from our and other Anglican churches—and one dog—walked … We were thrilled to find we had raised almost $5,000 … We decided the money should go to the two food banks operated by St. Matthew's House in Hamilton."
Board Chair Michael Rehill participated in the walk and acknowledged the outstanding community support for St. Matthew's House. He also noted that one in five people live in poverty in Hamilton, SMH provides over 2,000 pounds of food to support families in need on an average day and food bank usage in Hamilton is 28% higher than it was in 2008.
"We wanted to make sure that those who are hungry continue to have access to this much needed service," said Judith.
"Watch out for our walk in 2018!" she added.
Almost 40 people raised $4800 for our Food Bank at the first @RockOnLocke Love Your Neighbour Walk Saturday…we're speechless and grateful! pic.twitter.com/H1208GLLp2

— St. Matthew's House (@SMH_Hamilton) March 27, 2017