by Lance Wright
Our theme verse for summer 2017 was 1 Timothy 4:12: "Don't let anyone look down on you because you are young, but set an example for the believers in speech, in conduct, in love, in faith and in purity."
Through our daily superhero story at chapel, campers were encouraged to use their abilities to be effective role models in the world. In response, we saw campers show leadership by including someone who struggled to fit in, planning an exciting theme activity for the rest of camp, or creating memorable songs, stories or prayers at Eucharist celebrations.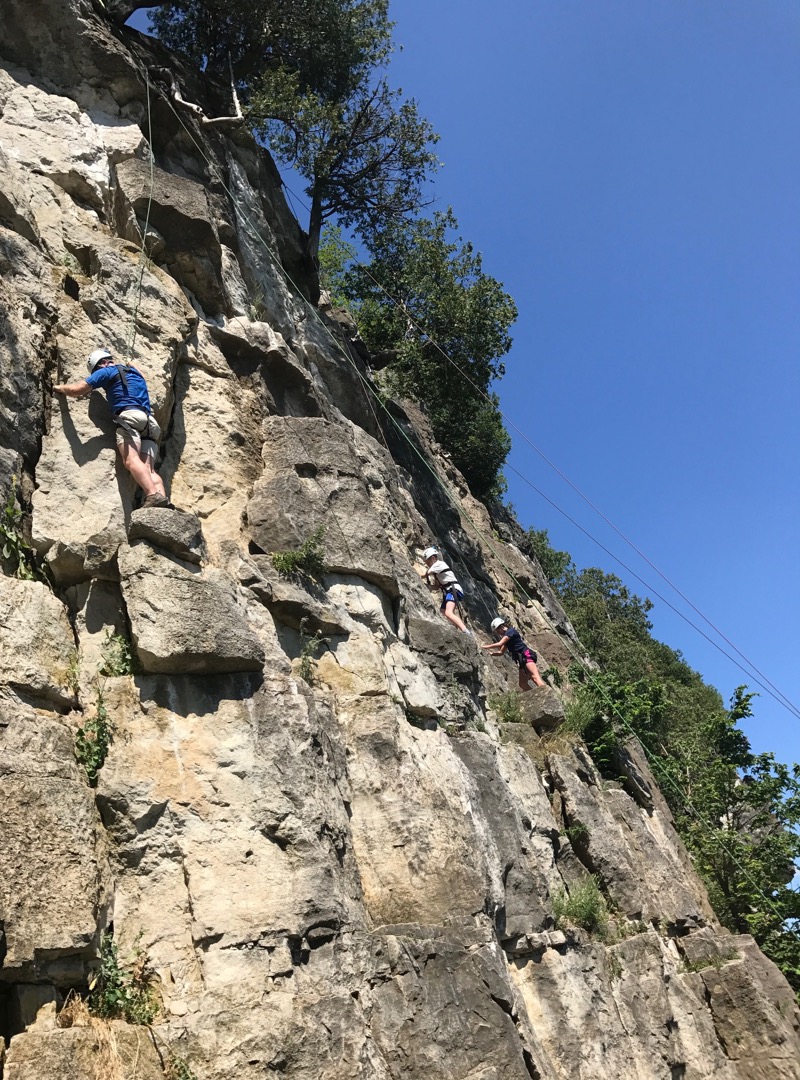 As campers went home with bright smiles and full hearts, we were encouraged by their desire to shine brightly in their communities and beyond.
I love what happens when campers find a safe place to discover their potential. They are affirmed for who they are and who they are becoming. Parents so often see a difference after camp, noting that they see more confidence or more motivation in their child. So, as much as I love what happens at camp, I get even more excited about what happens after camp.
A camper often leaves camp more open.
They're a little more ready to try new things, engage with others or show some faith. This openness leads to new experiences and a new trajectory. Then down the road, they can look back and see how camp has shaped them. I have known countless people who have described camp in this way. Some are ordained leaders, some are lay leaders, and all are leaders in some form or another who are making the world a better place.
In my life, there's no doubt that I was significantly influenced by positive camp experiences. So now it's my pleasure to give back and help staff and campers form character, faith and direction through a Christian camp community. It really is a slice of heaven on earth. After camp, some people call it "going back to the real world," but I like to say that after camp we get to go and make the "real world" like camp.
At Canterbury Hills, we have been chasing down some big dreams and seeing those dreams come true. This past summer, our sparkling new gaga ball court was enjoyed all day, every day. Our new off-site Adventure Camp engaged and challenged budding leaders with wilderness camping, hiking, rock climbing and a canoe trip on the Grand River. Registration numbers continued to climb higher as we filled just about every space available.
It's so very exciting and rewarding to see a dream move from an abstract idea to reality at camp. So we're charging forward with more dreams as we move into summer 2018 and beyond. This summer we're launching new camps and expanding our existing camps!
Alumni Camp will be June 23–24, as we invite past campers and staff (age 18+) to enjoy a camp experience while reconnecting with old friends and making new ones.
Family Camp will be July 6–7, as we invite parents to a first-hand camp experience that is far beyond the drop-off and pick-up role.
Adventure Camp (ages 13–15) will be offered twice this summer as we build on last summer's successful pilot.
Day and overnight camps in July and August will each include an additional unit group.
We're very grateful for all of the people, parishes and prayers that have helped
Canterbury Hills be in a place where we can dream and move forward with much faith and anticipation. Thanks be to God.
Lance Wright is Camp Director of Canterbury Hills.