Marlie Whittle
Over the spring and summer, we have listened and heard from parishioners, clergy, ministry leaders and community organizations as we discern the new vision for the Diocese of Niagara. 
You may have been one of over 300 people that attended a gathering in Oakville, St. Catharines, Guelph or Hamilton where we listened to your thoughts and prayers as we discern God's call for our diocese over the next five years. 
You also may have been one of the 299 people who shared their opinions, hopes and dreams for their parish and the diocese via our online Mission Action Plan Questionnaire.
In case you missed these sessions and the survey, the questions ranged from demographic information, for example age range, parish location, clergy or lay, to questions about the trends people are noticing in their parish and broader community and how God is calling us to respond.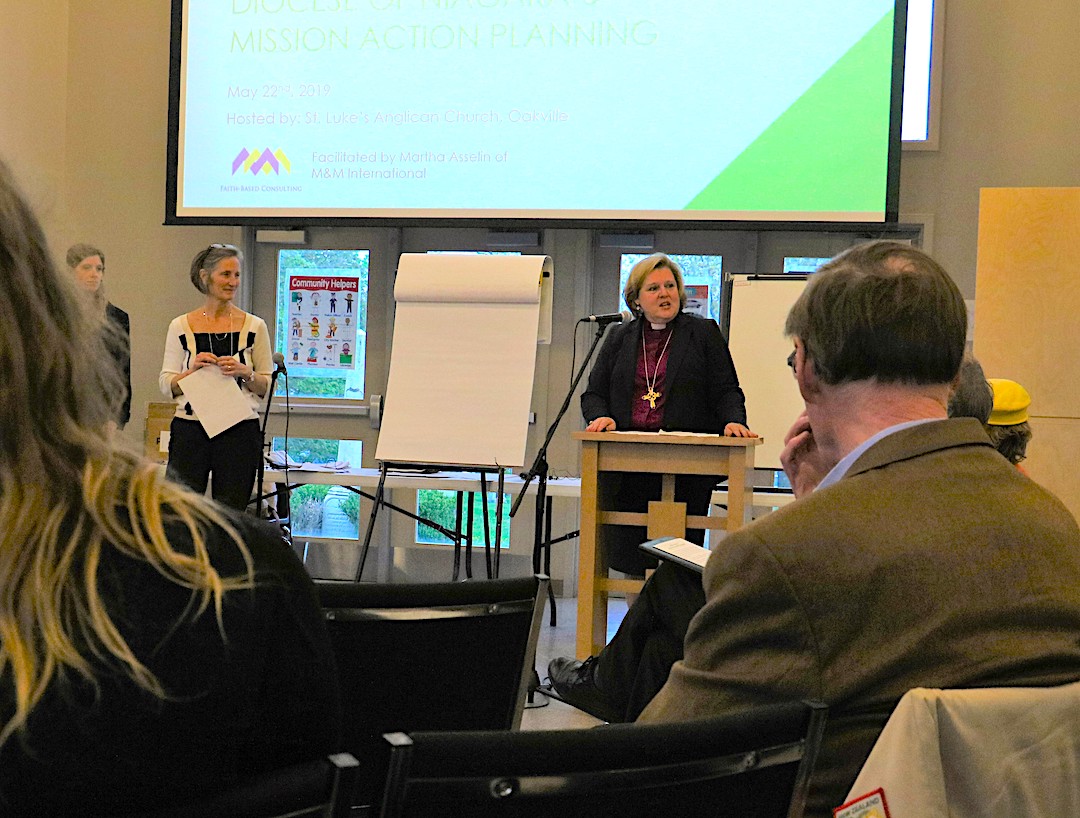 For your own personal reflection, we have shared highlights from the survey results below:
We are thankful that 299 people submitted their questionnaire to us before the deadline of July 15, 2019. We had 60 participants from Brock Region, 75 participants from Hamilton-Haldimand, 53 participants from Lincoln, 48 participants from Greater Wellington and 61 participants from Trafalgar region.
The age range of survey respondents reflects our diocese's parish demographics with 64% of participants between the age of 51 and 74 years old. Of the survey participants, 85% are lay people and 15% are clergy. 
Engagement and participation at the parish level is very high with 249 people (83%) naming at least one ministry or parish role in which they are active participants. About 75% of the lay people who responded to this survey are volunteers in the diocese through parish activities or broader diocesan initiatives.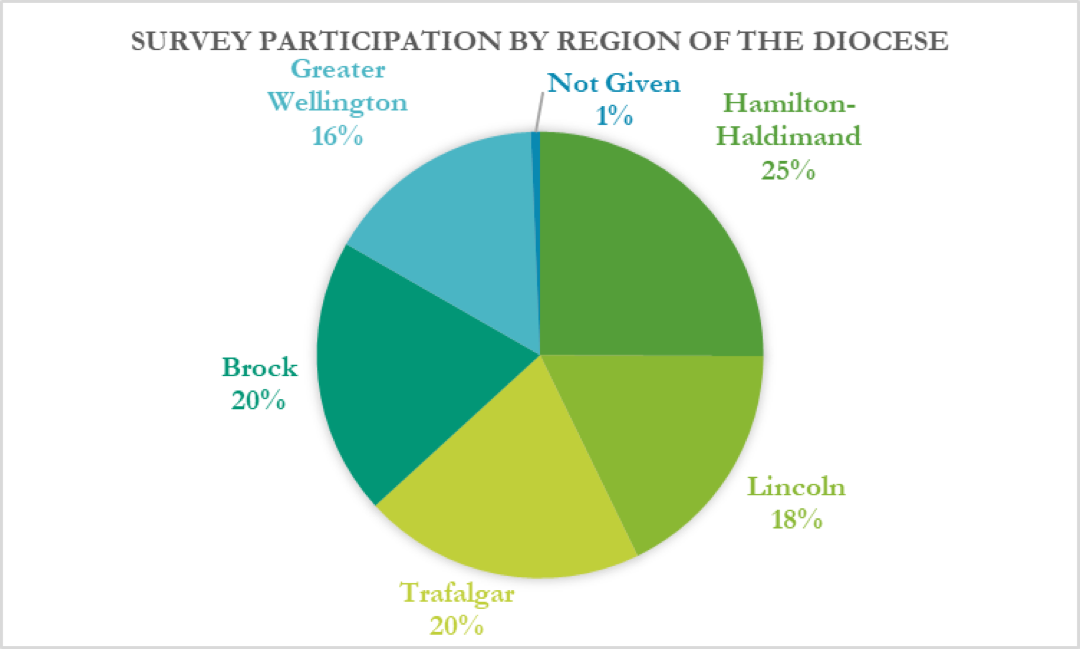 When asked about trends they are witnessing at their parishes people stated there is a vast range of trends from decline in parish membership and the dwindling numbers of young families to growth in numbers and strengthening ministry and spirituality among parishioners. 
There were over 175 mentions of changes, trends and activities that indicated ministry and spirituality at parishes is increasing and thriving. 
We have collected over 380 ideas of a faithful future in our parish communities, neighbourhoods and across our diocese. 
We heard strong and clear that the future of our diocese needs to include more sharing of ideas and collaboration across the diocese.
In September the MAP Leadership Committee, which is made up of clergy and lay representatives from across the diocese, will review and discern:
the findings of the surveys,

 

the results of our Community Discovery Interviews with community service organizations such as Meals on Wheels and Kairos,

 

research about the current environment in Canada, Ontario and each region of the Diocese of Niagara and

 

other information that is pertinent to the Mission Action Planning process.

 
We will be sending out MAP updates through our monthly Diocesan E-news, which you can sign up for at the Diocese of Niagara's website, and through Facebook and Twitter.
Marlie Whittle is Business Development Associate & Consultant to Nonprofits, M&M International Toronto.