Sandra Jorgensen
Our Mothers' Union branch at St. Alban's Glen Williams was begun in 1985 with the encouragement and spiritual influence of the late Elspeth Newton and Ruth Gallagher.
With the support of our ministers and parish members, we have had an active role in the parish life for many years.
Although our meetings are not monthly, we are constantly in touch with each other, keeping an ear open for parishioners who may need a "cheer me up" basket, new baby basket or birthday cards.
Our group also experiences much grace by having secret prayer partners, meant to bring cheer and prayer support.
Members of the Mothers' Union at St. Alban's do the Sunday School lessons plus one of our favourites, preparing supper for the Family Church service held every other Thursday evening. This gives us the chance to welcome young families and some grandparents, too!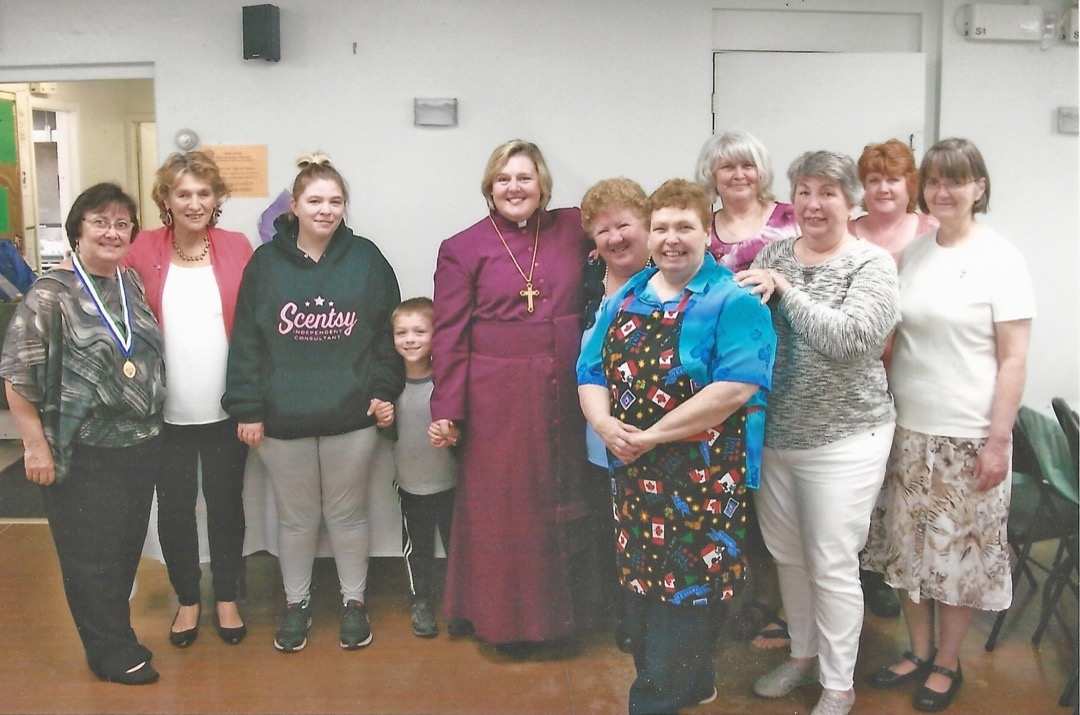 St. Alban's Mothers' Union has also been very helpful in my own role as the Lone Members Co-ordinator for the National Council. The ladies often help to stuff and address envelopes for the almost 50 Lone Members across Canada. Lots of laughter happens on these occasions!
Each Sunday it is a comfort to hear the Mothers' Union wave of prayer read during services.
We are especially delighted at this time to have our own Father Aaron Orear as Mothers' Union Chaplain for the Diocese of Niagara.
The lovely Niagara banner is displayed proudly in St. Alban's Church.
Sandra Jorgensen is a member of the Mothers' Union at St. Alban the Martyr Glen Williams.