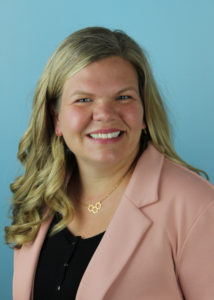 Bishop Susan Bell is delighted to appoint Dr. Emily Hill to serve as our parish development missioner, effective September 12.
Emily is an enthusiastic, collaborative, and action-oriented Christian leader who brings a wealth of ministry experience with her to this position, including her recent work with the Presbyterian Church in Canada and as an engaged parishioner at St. John the Evangelist, Hamilton.
This new role is focused on nurturing faithful, vital, and resilient missional faith communities through parish consultations, education, and resourcing. Emily will guide the development and implementation of programs and resources in support of the diocese's vision and mission-driven initiatives, as articulated in the diocesan Mission Action Plan. Working in collaboration with the diocesan senior leadership team, she'll also engage with, nurture, and support parish leaders by providing consultative services in strategic planning, visioning, faith formation, and congregational development.