Revive Lent premiered in churches across our diocese and around the Anglican Communion for six weeks during this extraordinary Lenten season. 
Small groups which formed in several Niagara parishes met online in the hopes of growing in intimacy with God as followers of Christ through engagement in spiritual practices and conversation. 
This supplemental initiative builds on the foundation of Revive, a discipleship program for lay leaders, and complements the focus of faith formation articulated in the diocesan Mission Action Plan (MAP).
Here is what Lynda Clark, parishioner of St. Christopher's in Burlington, has to say about her experience of the Revive Lent program: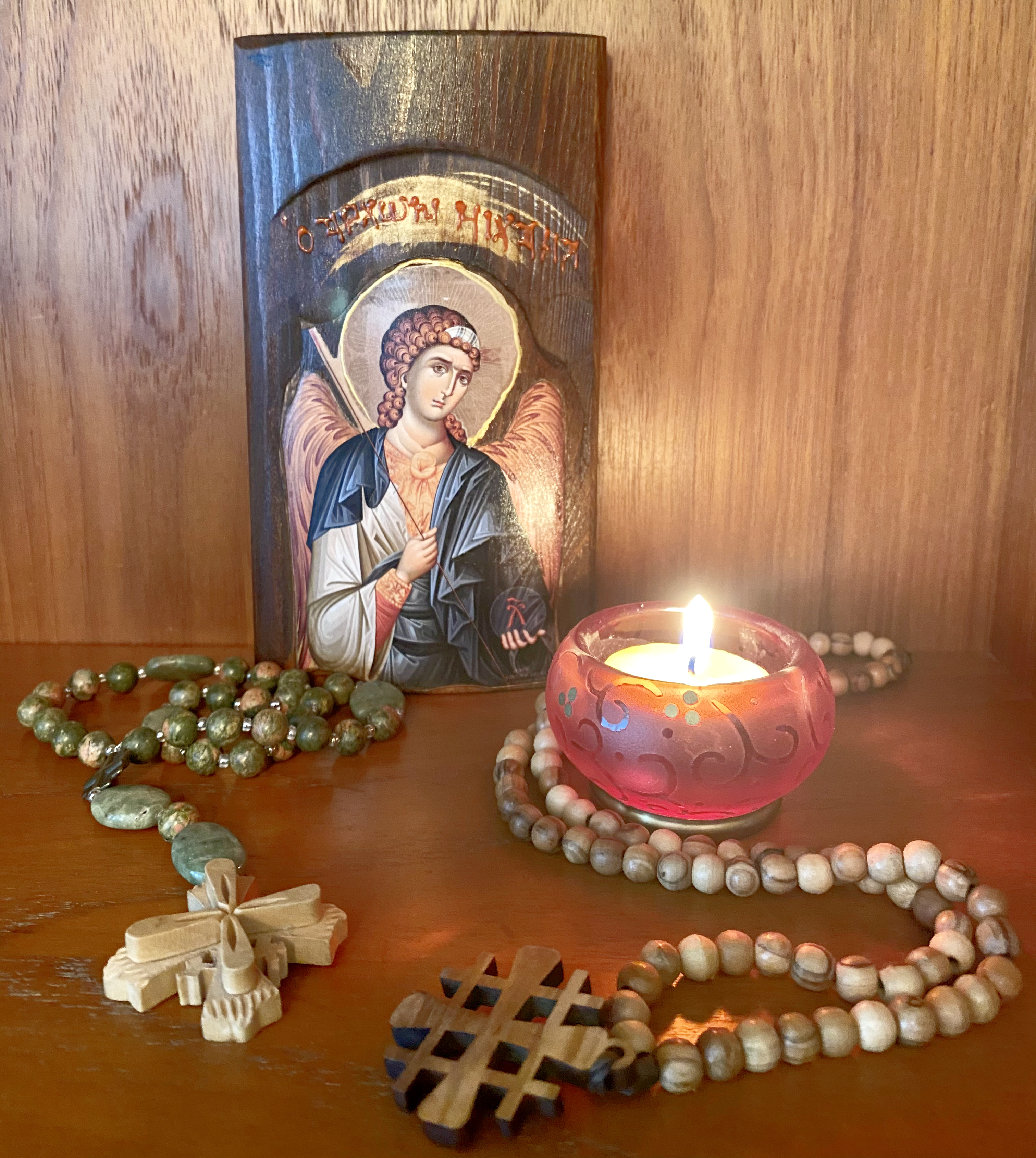 "The Revive Lent program was truly a blessing to me. It had been a long time since I was in a faith sharing small group. I must admit I was hesitant to join the program as sharing my spiritual journey is not always easy, as it feels so personal. It was helpful to talk about the confidentiality expected of the group as it created a safe place to share personal experiences.
"I have to say that although I had experienced many of the spiritual exercises in the past, I had not been practicing them for quite some time. I was quite excited to spend time in prayer using the different methods (Lectio Divina, the Anglican Rosary, Centering Prayer etc.) and to find what was comfortable and meaningful to me. It was challenging, at first, for me to share my prayer experience as we gathered to reflect on the prayer method used each week. I soon realized that God meets us each in a unique and personal way and my experience may have been different from that of others but it was still very real and meaningful to me.
"Participating in this program was a very enriching experience. Listening to how others experienced God in their prayer times and the bond that developed between participants was a gift. Finding new ways to spend time with God has refreshed my prayer life and was just what I needed as this pandemic journey continues."
Revive Lent will again be offered in 2022 with a few enhancements to ease in the facilitation of sessions. In the meantime, as we begin to move out of this pandemic and move forward into a new normal, consider Revive, where we can equip ourselves and shape our new future together. 

REVIVE
Revive, a small group discipleship program, is coming in September to a church near you, although it is much more than a church 'program'! 
Revive will take you on an experiential journey of self-reflection, prayer, engaging conversation and spiritual formation that equips participants to become confident spiritual leaders.
Here's a reflection by John Atkinson, a parishioner at St. Aidan's in Oakville and current participant of Revive:
"The Revive journey has been absolutely transformative for me. I don't see the program as developing me as a church leader, rather I see it more as a guided pathway of personal spiritual growth. For me leadership did become part of it but it is not the only opportunity for everyone. I believe that every participant will have a unique and very personal experience. I think the program truly shows the difference between knowing about God and being in a relationship with God. For me that was moving from the mind towards my heart in my relationship with the Lord. I still more often than not, think, rather than feel, but I now know the difference. I now have an idea of what I need to do, it will take a commitment."
Three modules of six sessions each make up Revive with an opening and closing retreat to bookend your experience. Module one – Communicating with God – delves into prayer. Module two – Engaging in Scripture – focuses on scripture meditation. Module three – Called for Ministry – digs deeper into discerning your spiritual gifts. 
All that is required to participate in Revive is a desire for deeper intimacy with God and a desire to grow spiritually. Still not sure if Revive is for you or if it's happening in your area? Check with your local parish priest or contact Canon Leslie Gerlofs at [email protected].