The staff of Cathedral Place and a few special guests gathered for a virtual photo shoot on September 30 to mark Orange Shirt Day The snapshot, taken over Zoom, was scheduled for early morning so that Archbishop Anne Germond, Metropolitan of the Ecclesiastical Province of Ontario, and Bishop Susan Bell, could join in before their meetings with the provincial council began that day.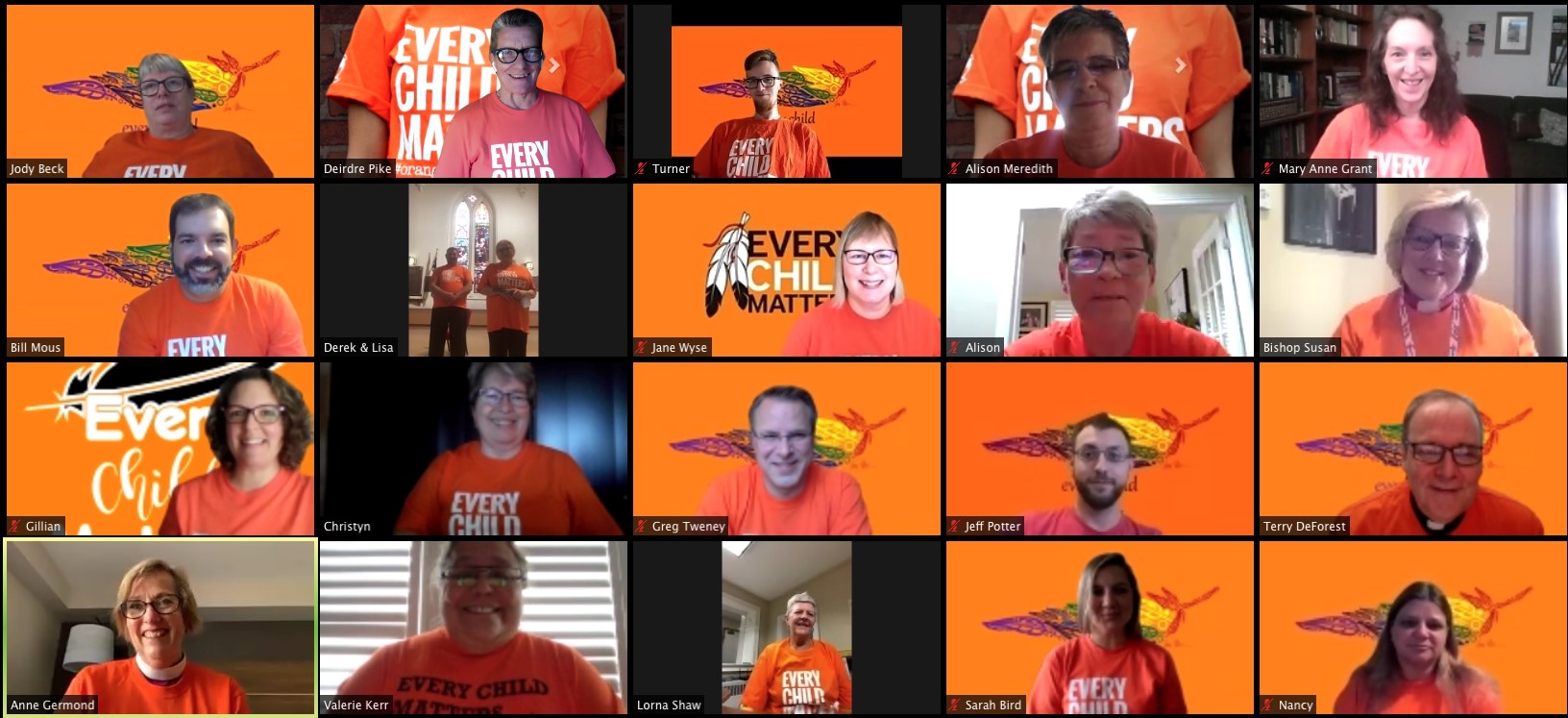 All across the diocese, individuals and parishes joined in the effort with photos and statements of support posted on social media such as St. James in Fergus and St. James in Dundas. Archbishop Germond opened the Cathedral virtual gathering with prayer, reminding everyone how much every child matters, as the shirts purchased in support of the Woodland Cultural Centre so rightly and boldly stated.
This is the fourth year Orange Shirt Day has been marked since it began in British Columbia as a way to stand in solidarity with survivors of residential schools. The origin springs from the story of a survivor who was given an orange shirt by her grandmother when she was taken away to residential school. She was stripped of that shirt when she arrived, given a uniform, and never saw the gift, the orange shirt, from her grandmother again. The day highlights the resiliency of survivors in the face of the pain of separation and, in too many cases, various forms of abuse.