This year marks the centennial of the poppy as a symbol of peace and remembrance.  Inspired by the Cambridge Poppy Project, the Wellesley Poppy Project, and the installation at Cathedral Church of Redeemer in Calgary for the centennial of armistice two years ago, the Knitters and Quilters at St. John's Elora wanted to do something.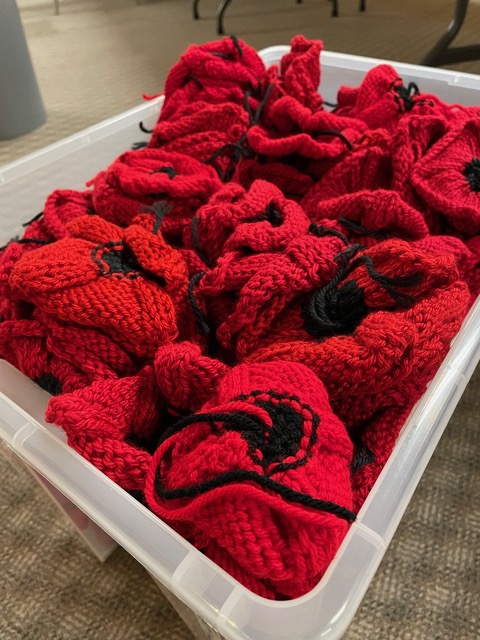 They launched the St. John's Elora Poppy Project in April with a modest goal of making 1,500 poppies.  Poppies are knitted or crotched with the purpose of creating an outdoor art installation of poppies cascading like a water fall out of the church tower and on to the lawns, at the end of October through to the middle of November.
As of the end of September, we have received over 6,000 poppies and we are now assembling the poppies onto garden netting for the installation at the end of October.
The initiative was approved by the National Poppy Coordinator, and has reached people in the immediate community and beyond in ways that we never imagined.  We have received poppies from B.C., and even from Australia.  Part of the response is generated by the power of the symbol of the poppy as a way to remember those who gave their lives as the ultimate sacrifice during wars, but it has also become a way to create a sense of belonging and community during the pandemic.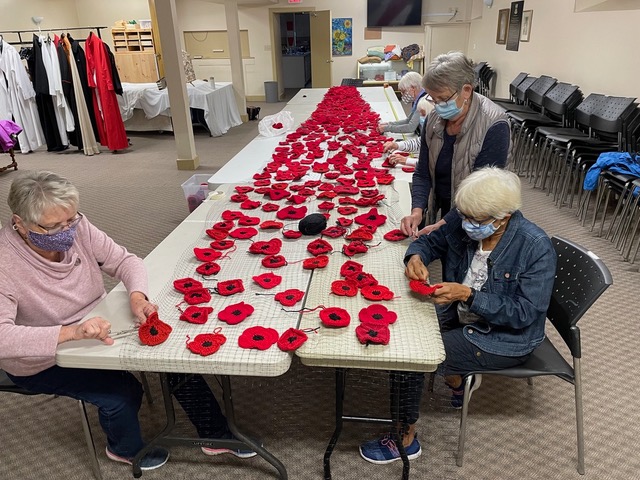 For more information about the Poppy Project, please contact Canon Paul Walker or the Poppy Project community liaison, Pam Gradwell, at [email protected].