by Joe Asselin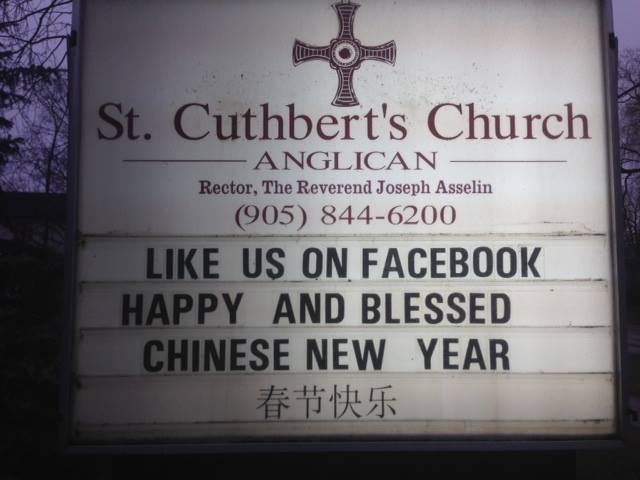 The neighbourhood immediately surrounding St. Cuthbert's in South East Oakville has been seeing an influx of new neighbours, many of them Mandarin-speaking from mainland China.
The parish has been blessed with some of these people becoming members—including a 17-year-old coming to church on his own—and several others visiting or making inquiries.
As a way of responding to this wonderful new opportunity God has been providing the parish, Mandarin lettering is displayed on the church sign board.
With two new Persian families from Iran, plans are also underway to incorporate Farsi words for welcome to be included as well.
These small but significant steps are one way St. Cuthbert's has been communicating God's welcome to their neighbours while celebrating their growing diversity.
The Reverend Canon Joseph Asselin is Rector of St. Cuthbert's Oakville.