The journeys of St. Paul in the 1st century and Bishop Rob Hardwick in the 21st century have certain similarities.
Paul travelled by ship to bring the message of Christianity to towns around the Mediterranean, and Bishop Rob journeyed by bicycle to bring a message of applying Christianity – unity, healing and reconciliation – to Canadians.
At stopovers along the way, both had comparable experiences.
People gathered on docks or beaches for Paul and in church buildings for Bishop Rob – always to hear inspirational words and to offer up prayers for a safe journey before sending the envoy on his way.
After cycling 4,800 km in preparation for the trip, the Bishop of Qu'Appelle Diocese began his "Living the Mission" campaign in Victoria, British Columbia on May 19, 2018.
In addition to his personal achieve- ment and "impacting the lives of others" by cycling over 7,000 km to St. John's, Newfoundland and Labrador, Bishop Rob hoped to raise a significant amount of money. The funds would help finance a medical centre in Burundi, a self-determining indigenous church within the Canadian Anglican Church, Habitat for Humanity and continued funding for "mission and ministry initiatives" in his own diocese.
Early on Saturday, June 30th, nearly 50 people gathered in Christ's Church Cathedral Hamilton to meet Bishop Rob and Lorraine Hardwick.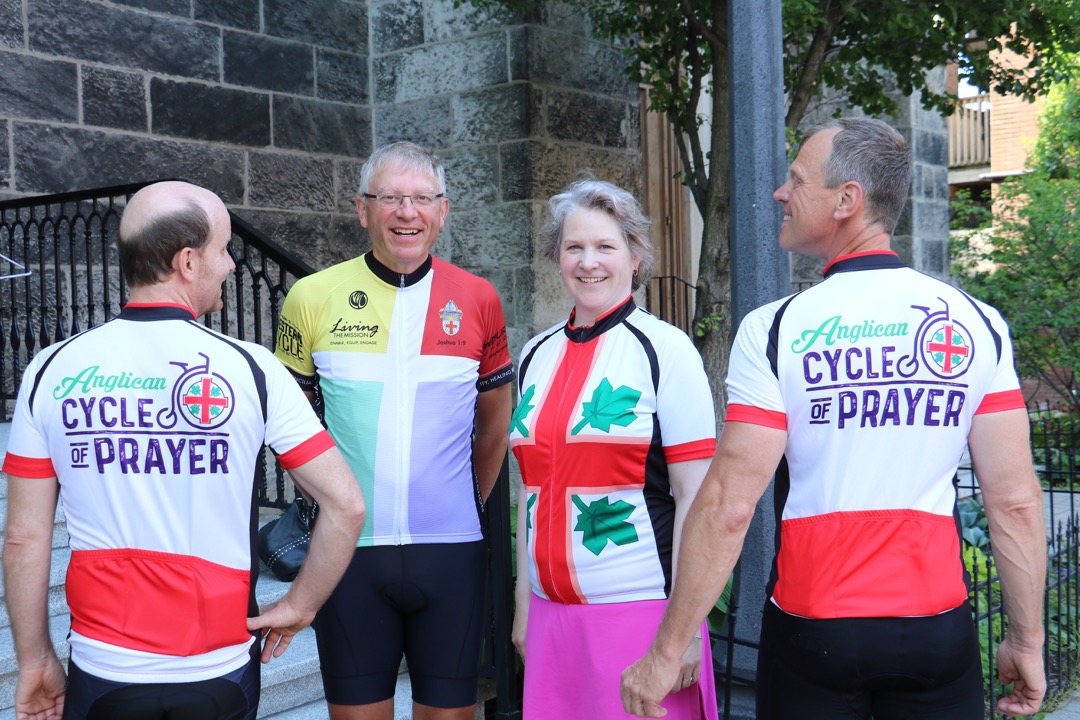 Following breakfast, he told about his encounters cycling across Canada.
Bishop Rob told us of the importance of bicycle spokes. Spokes, he said, are designed in such a way as to balance the wheel – make it "true" – and provide a safer, more comfortable ride for the cyclist. The same is true in life, he added. "We humans are whole only when we consider our holistic makeup of mind, body and spirit with God, each other and ourselves."
After praying for their well being we commended them into God's care and protection for the next leg of their pilgrimage.
We then gathered outside the Cathedral as Bishop Rob, accom- panied by 15 cyclists, headed east to accomplish the 76 km ride to St. James Cathedral in Toronto – making several refreshment and rest stops during the day.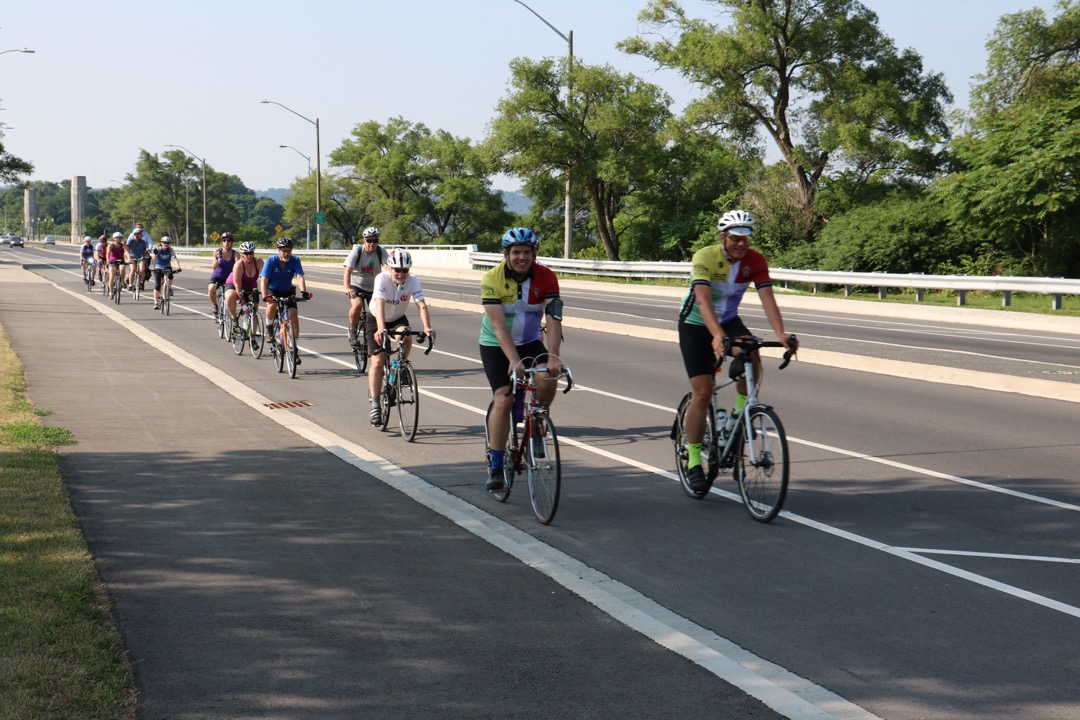 During his "Living the Mission" campaign, Bishop Rob cycled about 7,300 km over 73 days at an average cycling speed of 24 km per hour through 22 dioceses.
The day before leaving Mile Zero, Victoria BC, Bishop Rob penned his hope that "in some small way this ride would inspire many and help in the unity, healing and reconciliation of many peoples".
The day (July 31, 2018) he completed his bike ride in St. John's Newfoundland, he wrote,
"What a journey … we have accomplished more than we could have ever asked or imagined. After my heart bypass surgery at the age of 62, I never thought that I would be able to do something like this, but God did … however, it is imperative to note that the journey to unity, healing and reconciliation is just beginning, it has to be ongoing, we cannot give up. Pray for it, believe it, and do all in your power to live it."
For more information about Bishop Rob's "Living the Mission" campaign, go to quappelle.anglican.ca