by Susan Wilson
All Saints Erin has taken seriously the Truth and Reconciliation Commission's 94 Calls to Action.
With support from the Parish Council, we embarked on a year long journey of reading through all 94 Calls to action, about three a week, at our regular Sunday worship.
The Spirit's gentle breeze has moved through our small congregation, stirring hearts and opening minds. We have had more conversations about actions that lead to justice, and we have heard the call to action from our aboriginal brothers and sisters.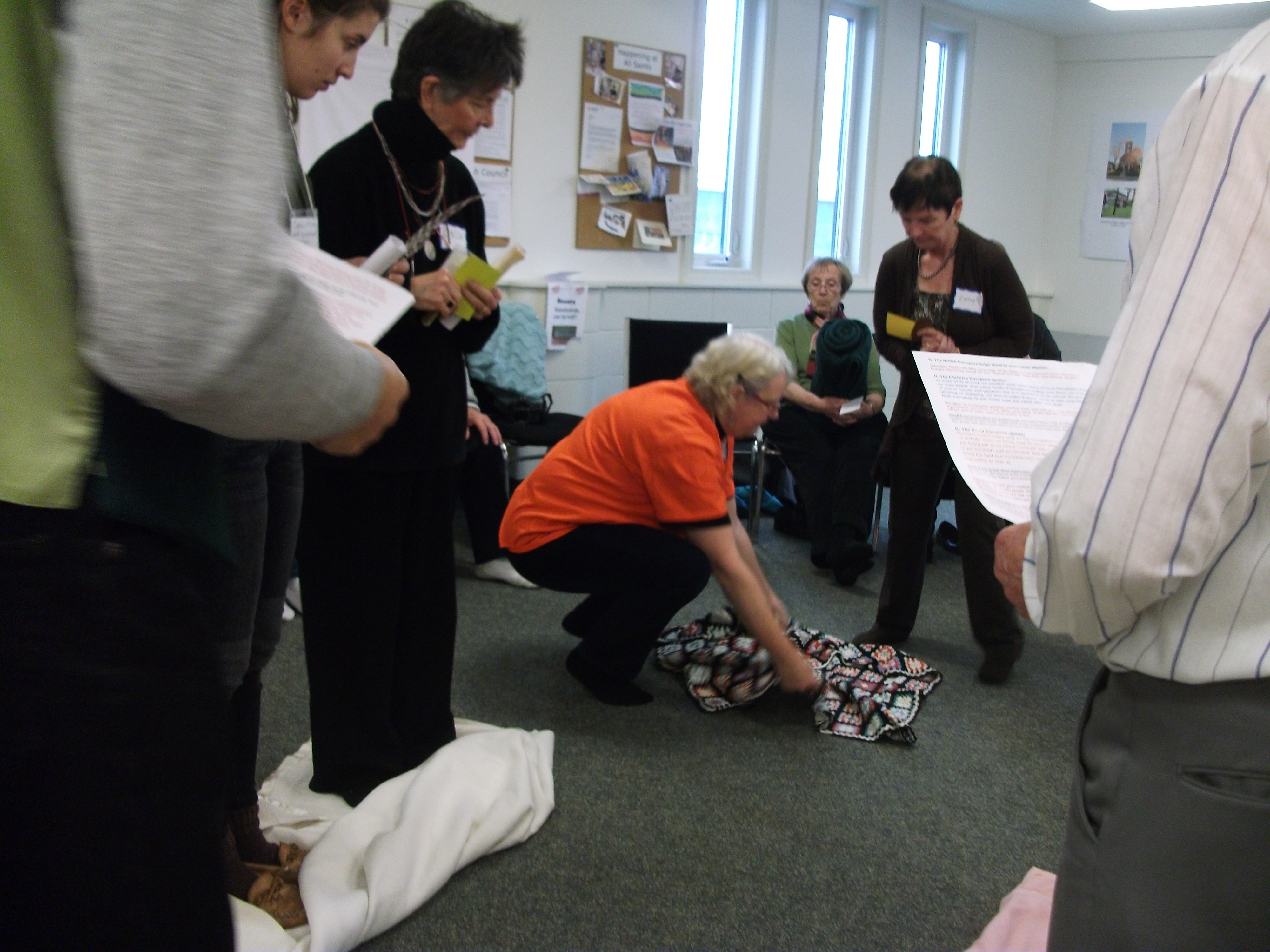 Last November, All Saints hosted the Kairos Blanket Exercise.
We were blessed by the presence and ministry of Cathy Elliott, a Mi'kmaq woman from the Indian Brook, Shubenacadie Band.
The exercise was preceded by a soup luncheon prepared and served by parishioners.
Over 50 people from across the community of Erin took part in the experience of re-hearing the settlement and residential school legacy in Canada.
In the sharing circle, individuals did their best to put into words what they heard, saw and felt.
For many, the words transforming, eye-opening and heart-rending were followed by words of gratitude, hope and commitment towards the ongoing work of reconciliation.
The Reverend Canon Susan D. Wilson is Rector of All Saints Erin.