The young singers of St. George's, St. Catharines, have been maturing into truly remarkable musicians and contributors to the life of our parish under the leadership of our Youth Music Director, Mari Shantz. They provide music regularly throughout the year in special Sunday services, and occasionally at our Wednesday night Advent Café service.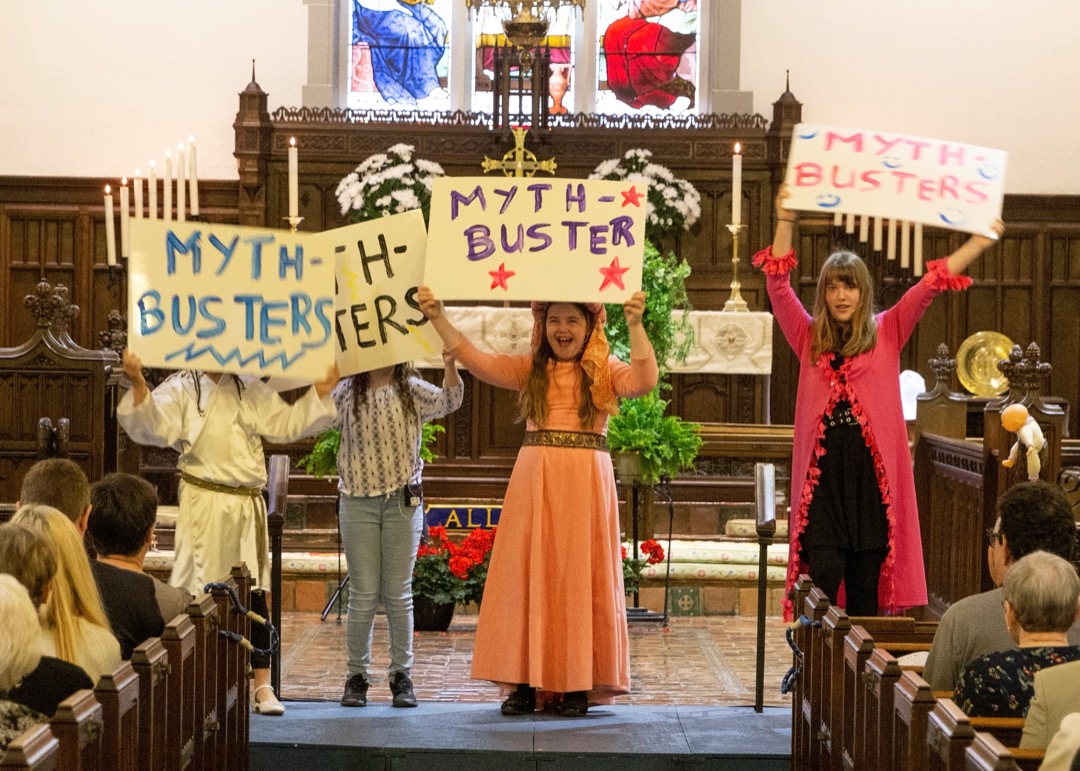 The highlight of our young people's musical year, however, is the opportunity to perform in two musicals. After months of rehearsing, the performance of their wonderfully successful spring musical, Long and Pote's "Table for Five Thousand," took place on the weekend of June 1st-2nd. 
More recently, on the weekend of Dec 8th, The George Express had an opportunity to present their latest musical. Mari had grown frustrated in her search for a suitable Christmas musical, and, wanting to find a story that showcased the unique talents of our young singers, she simply decided to write it herself! The result was a musical story very personal to the parish of St. George's called "Love Came Down to St. Catharines."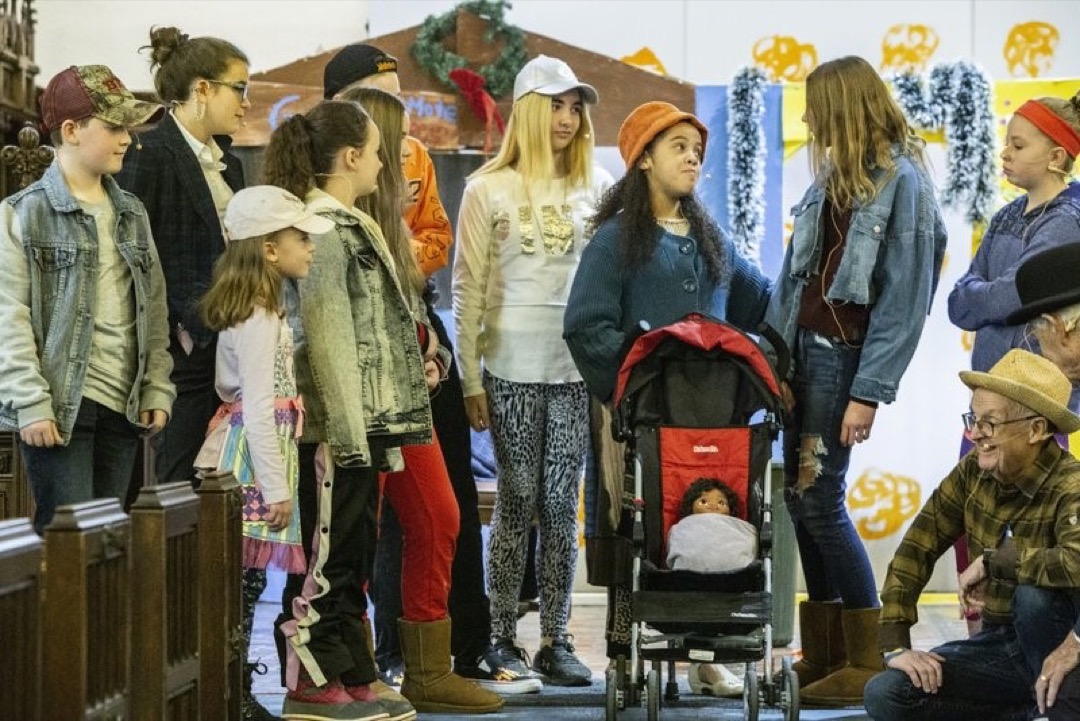 Rehearsals start soon for the 2020 spring musical, which will also feature the writing talents of our talented Mari Shantz!
---
Welcome To Lincoln Region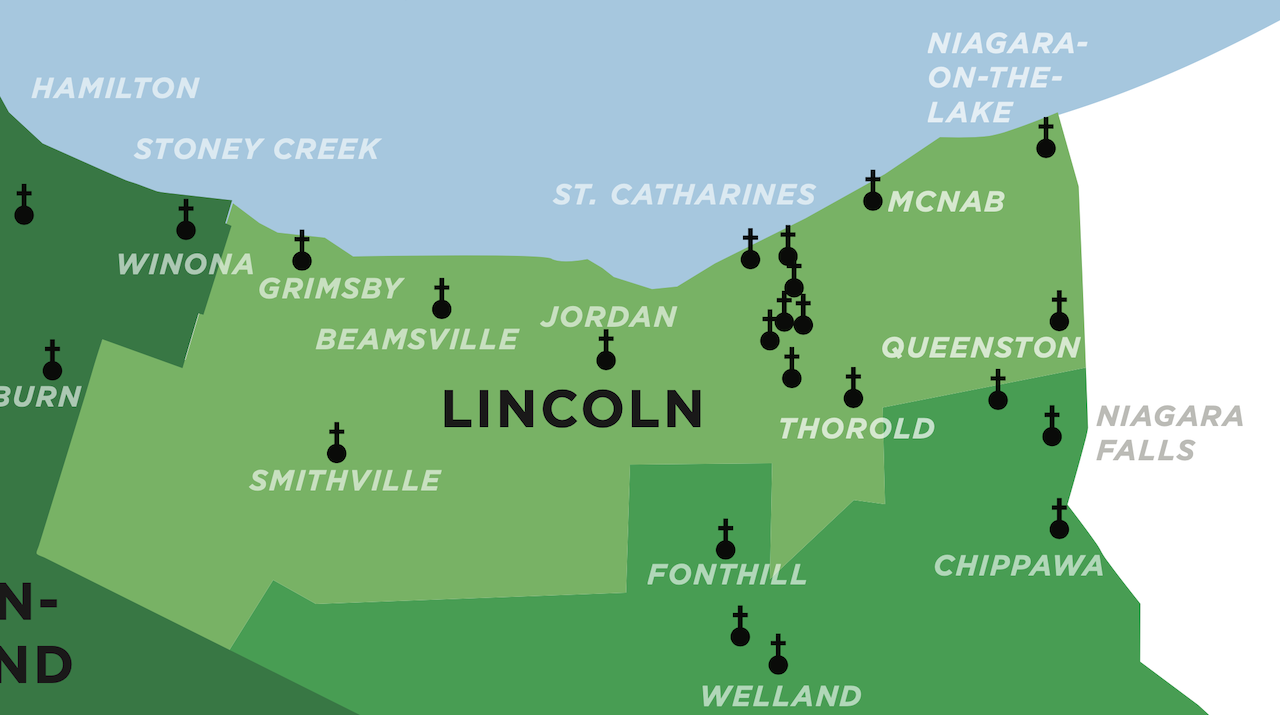 Lincoln Region is surrounded by a blessed mixture of history and agriculture. 
It is steeped in history (the War of 1812, Canadian heroine Laura Secord, General Isaac Brock), culture (home of the Shaw Festival), the OHL Niagara Ice Dogs, and the Lake Ontario entrance to the Welland Canal. 
This is also the province's "wine region" with close to 100 wineries, and even more fruit producing farms, and is home to the popular The Forty Creek Distillery (Grimsby), and the Bench Brewing Company (Beamsville). It is also home to a countless number of greenhouses, which ship flowers around the world.
In the midst of all this culture and growth and activity, The Anglican Church seeks to let the light of Jesus shine. From traditional services to contemporary liturgies … historic churches (St. Mark's Niagara on the Lake, St. Saviour's Queenston) to less traditional gatherings (Ridley College chaplaincy and the Mission to Migrant Farmworkers), we offer it all …. And continue to seek new ways to meet the needs of our community, and proclaim the gospel.