by Michael Burslem
What most attracts me to Christianity is that God so often seems to choose losers in this world and transforms them into winners.
That's illustrated by the story of St. Enoch, an eastern Scottish princess, in the 6th century C.E., who as a teenager found herself pregnant. Her family were so outraged that on more than one occasion they tried to kill her. They finally set her adrift at sea in an open boat, hoping that would be the last of her and her unwanted child.
However, the boat drifted ashore and she was rescued by a hermit priest, Serf, who not only delivered her child, but shared his meager shelter with them. At delivery, he was so endeared to the newborn that he called him Mungo, or my dearest one. However, at his baptism he named him Kentigern, the Lord's chieftain, which was to be prophetic.
When he was 15, Mungo left Serf and settled on the west coast on the River Clyde. He joined a community of young people at Glesgu, which became Glasgow. (I suspect Enoch soon followed him, because she's remembered by the former St. Enoch railway station, now a shopping mall.)
Mungo soon became the leader of the little band and came to the attention of the local king, Roderick. He urged Mungo to be ordained, and by the age of 25 he was bishop of the Strathclyde. He was bishop for 60 years, dying at age 85, on January 13th, 601. His life was so exemplary that he was later canonized as St. Mungo or Kentigern, and is today the patron saint of Glasgow. His mother was also canonized, as was Serf, who later took the gospel to the Orkneys.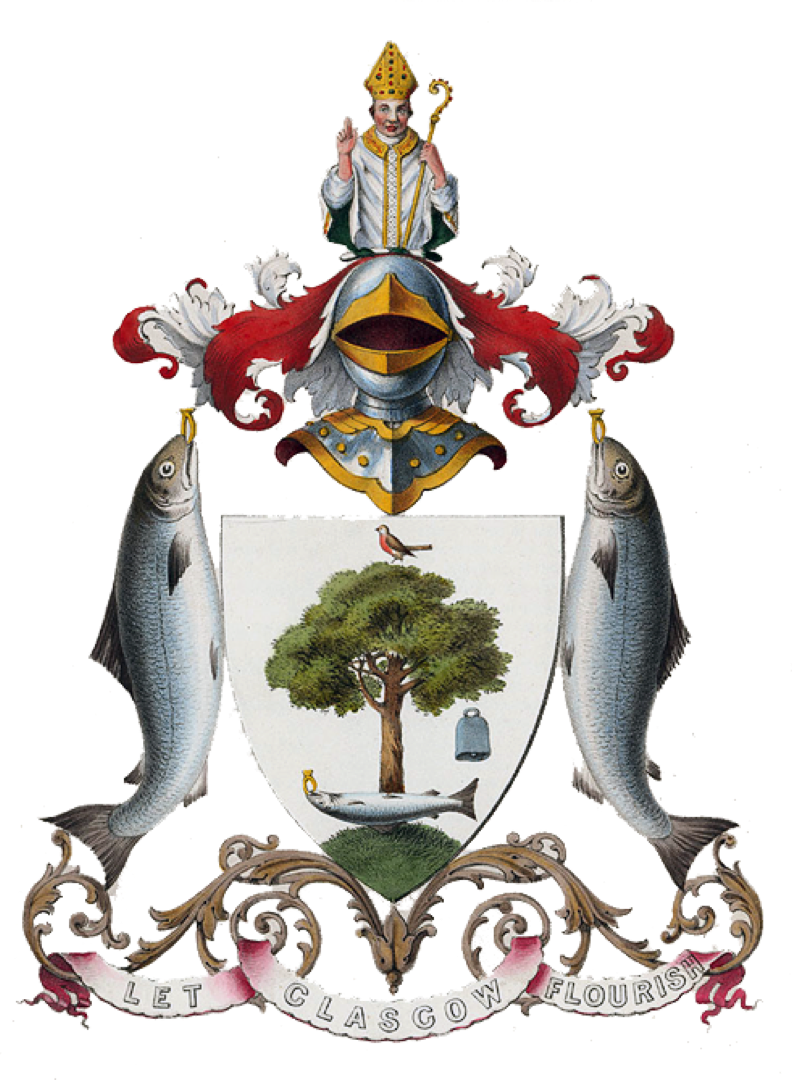 I mention these people because they were nobodies in the eyes of the world, in spite of their royal blood, and yet they're remembered lovingly still today. Serf also was a royal. Their esteemed families are now known only to historians. Mary sang about this in her hymn of praise on discovering she was to become the mother of God. "He hath put down the mighty from their seat: and hath exalted the humble and meek. He hath filled the hungry with good things: and the rich he hath sent empty away."
God turns our values upside down.
I wonder whether we Anglicans have really got that into our heads, since we're the church of elites. There's little place in our churches for anyone who can't read or write.
The real poor are unwelcome.
I agree we're not as snobbish as when I was younger, when sidesmen, not sidespersons, wore formal morning dress with a carnation in the buttonhole. We have changed, thankfully. Some of our churches are even Messy Churches. But we're still resistant to change, especially if it entails taking out a pew or moving the altar into the nave.
We need to remember that it's not furniture that makes a church holy. It's rather the Lord's presence, in his people and especially in the most holy sacrament of his body and blood, through which he inhabits his people.
God isn't impressed with prestige, unless it's his, not ours. We must therefore forfeit, like Serf, our worldly perks and privileges. Then God will send our way his Enochs and Mungos.
Instead of worrying how we're going to maintain our church structures with shrinking congregations, we'll become Jesus followers, loving those we would normally disdain.
If we welcome them, our churches will soon fill up. Perhaps there'll be a Kentigern among them, the Lord's chieftain.
Michael Burslem is a member of St. George's Guelph.