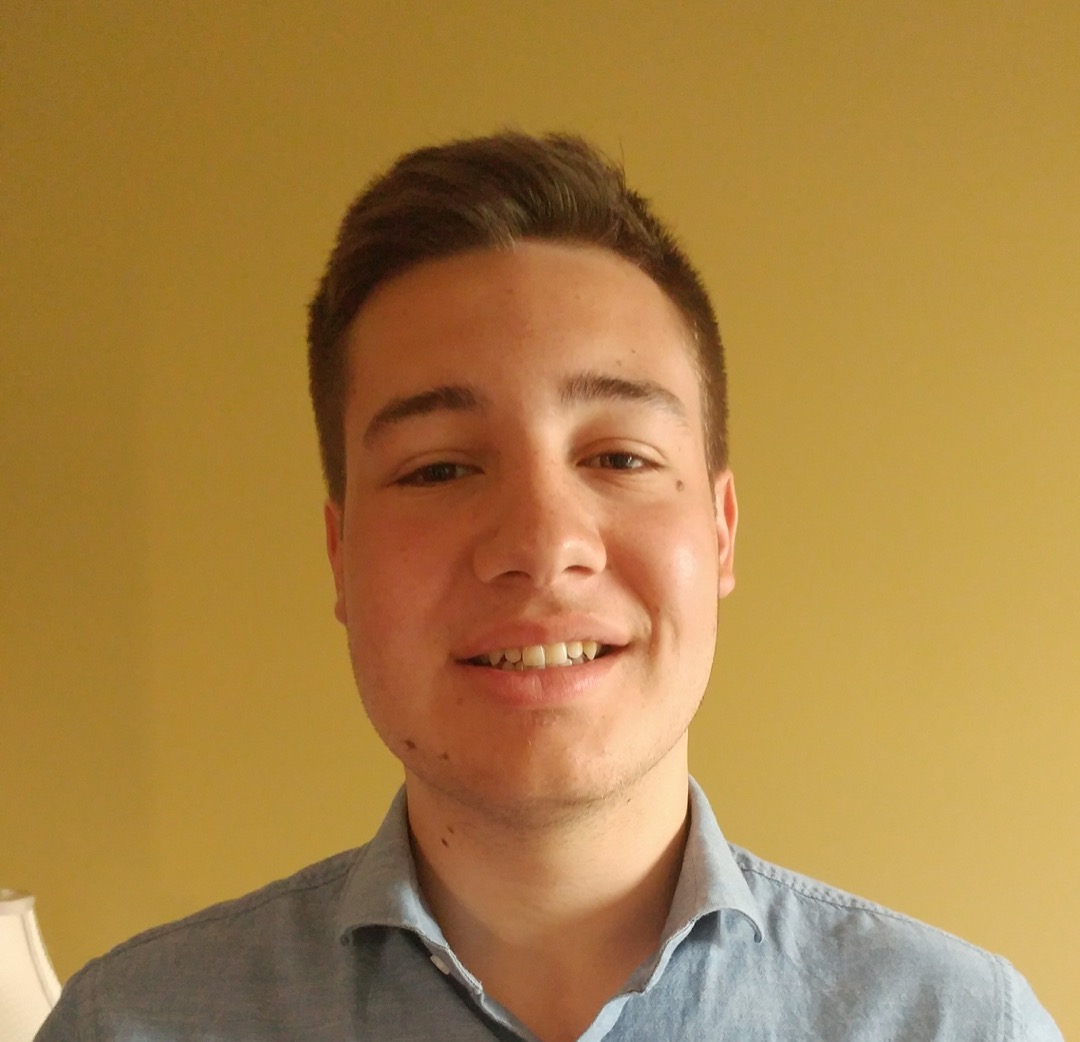 by Riley Boyd
In April, I was freshly out of my first year at Wilfrid Laurier University and in desperate need of a full-time summer job.
After some weeks of searching, I came across a posting for the position of Junior Financial Analyst for Niagara Diocese at Christ's Church Cathedral Hamilton. Fortunately, I was selected for an interview and eventually hired for the position.
Initially I was ecstatic at the thought of simply having a steady income for the summer and lowering my student loans a little, but I did not know what to expect from the job itself.
On my first day I was introduced to my tasks for the summer and eased into them very nicely. I was mainly responsible for reviewing financial reports from each parish in the Diocese, among other smaller tasks.
This summer provided me with extensive experience I can use in the future. I got a taste of what a career in accounting would be like. I also accomplished what I thought to be an impossible goal just a few months ago and mastered Microsoft Excel.
It did not take long at all to settle into my spot at the office. Each and every person was very welcoming and it felt more like I had joined a small community than a work environment.
During the summer, the staff had socials and services on alternating Wednesdays. The socials were a great opportunity to get to know my new coworkers. We would gather in a community room to socialize and take a break from the day's work over a variety of snacks and drinks, ranging from fruit trays to root beer floats and everything in-between.
The staff services were very inclusive. I am Roman Catholic, but I was given every opportunity to follow along and participate.
Overall, the most enriching, as well as my favourite part of the summer job, was volunteering in the weekly Cathedral Meal Ticket program, where meal tickets, a light breakfast and hot beverages are served to the less fortunate.
The kindness the other volunteers showed me was much appreciated, but I was overwhelmed by the kindness of those using the program. Some people who come in have nothing and they are so gracious for what we do for them that it makes the experience extremely worthwhile.
The sense of community is surreal, volunteers and participants sit and converse over coffee and tea, and at times you cannot tell who is volunteering and who is participating.
The way everyone interacts at the program is what differentiates it from other similar programs. We do not just serve them food and drinks and send them on their way, but we sit with them, we have our own morning coffee and breakfast with them, and everyone is treated as an equal.
I am confident that my feelings are common. One of the other summer students, who had a shorter work term and no longer works for the Diocese, continues to volunteer every week.
Overall, working for the Diocese has been a great experience and I would encourage any student to apply for a summer position at the Diocese or at their local parish. It is a far superior option to the typical routes many students take in the summer—working for their city, landscaping and so on.
I am very happy with every aspect of my job and I am confident that having worked here will benefit me in the future.
Riley Boyd, from Hamilton, is in his second year of Business and Financial Math Double Degree at Wilfrid Laurier University.