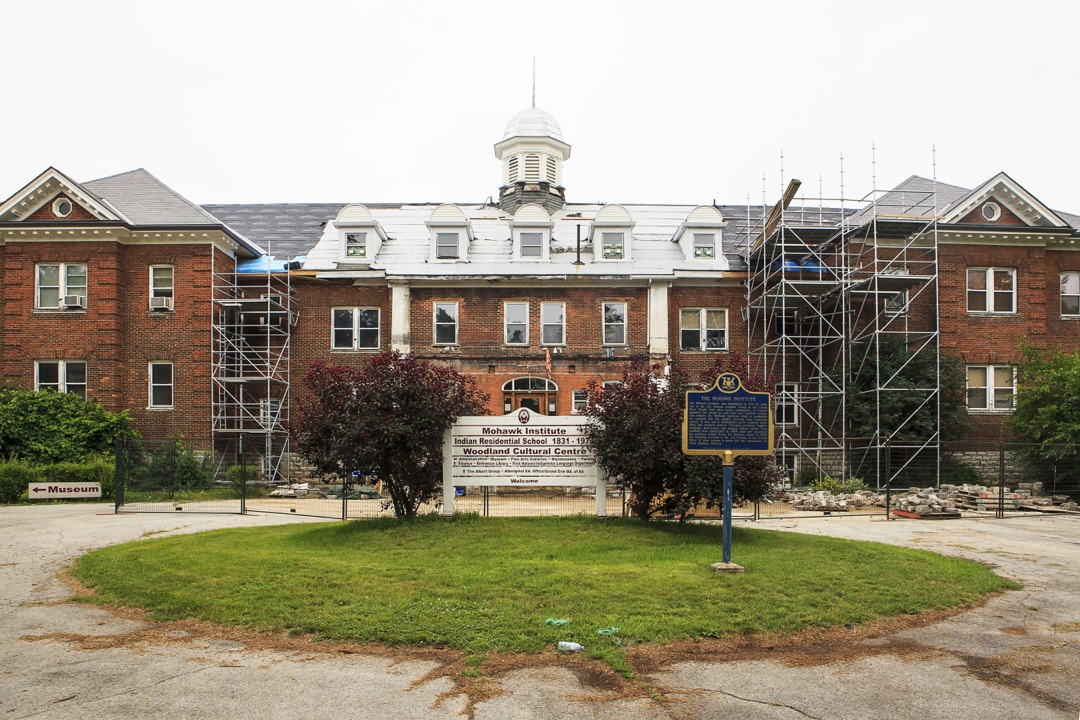 by Lynne Thackwray
One Thursday morning our bus of 31 people left Orangeville to head to Brantford in our quest to learn more about our Indigenous brothers and sisters.
It was a beautiful day; at 10:30 we arrived at Kanata Village, full of enthusiasm.
We were greeted by Dallas, a charming and knowledgeable story teller and guide, who identified himself as Mohawk belonging to the Turtle Clan. We learned the history of lacrosse, how lacrosse sticks are made and about the competitions with the teams from Orangeville.
We learned about the Six Nations flag, its history and the tribes who are part of it. The original five tribes—Mohawk, Oneida, Onondaga, Cayuga and Seneca—were later joined by the Tuscaroras.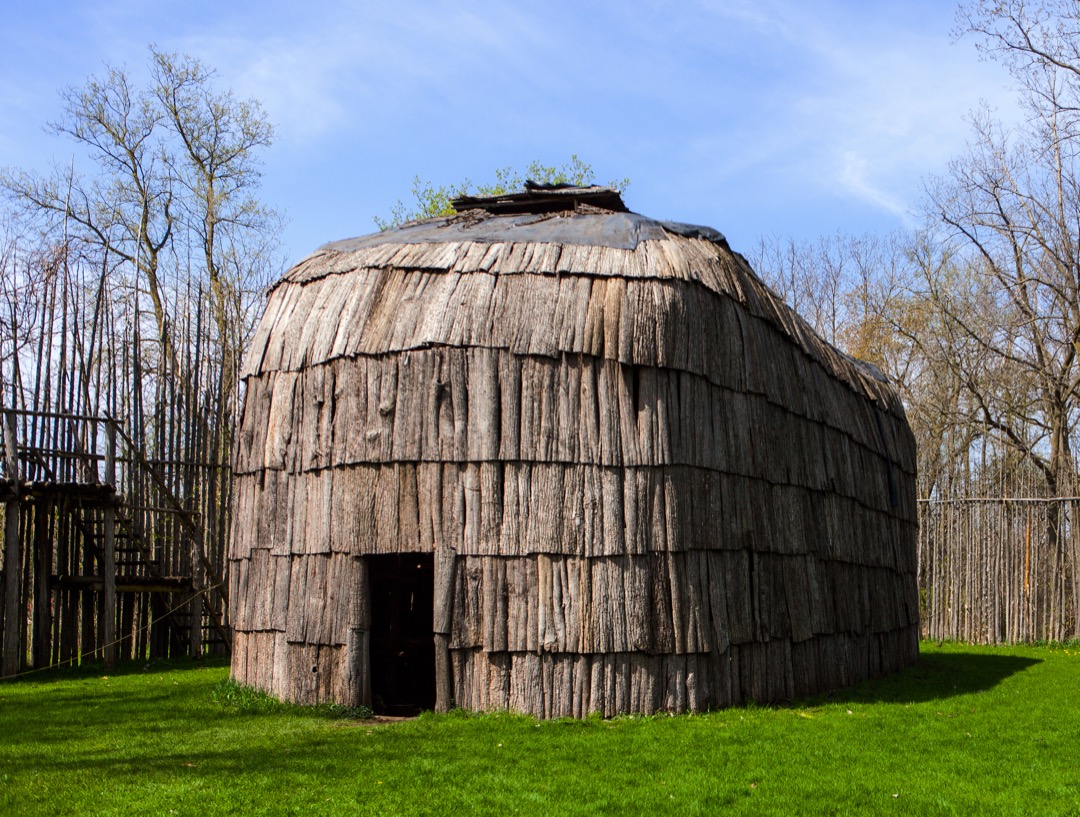 We visited a 17th century replica Mohawk longhouse and learned about family and social structure, as well as some traditional teachings and stories. The longhouse was the centre of life for Six Nations people. (Some longhouses have been unearthed that extended more than the length of a football field.) Each longhouse was home to many members of a Six Nations family.
Women held a special role in this society, probably because of their ability to create life. Women were responsible for selecting the sachems (chiefs) for the Confederacy. Dallas informed us that the pioneering suffragists were inspired by the role of women in Iroquoian society.
After a leisurely walk through surrounding nature areas and more stories, we retired to the main lodge for lunch. Our chef Josie spoke about the food and its background. We enjoyed three sisters soup, a berry salad, fried bread and wraps.
We left feeling full of good food and interesting new knowledge.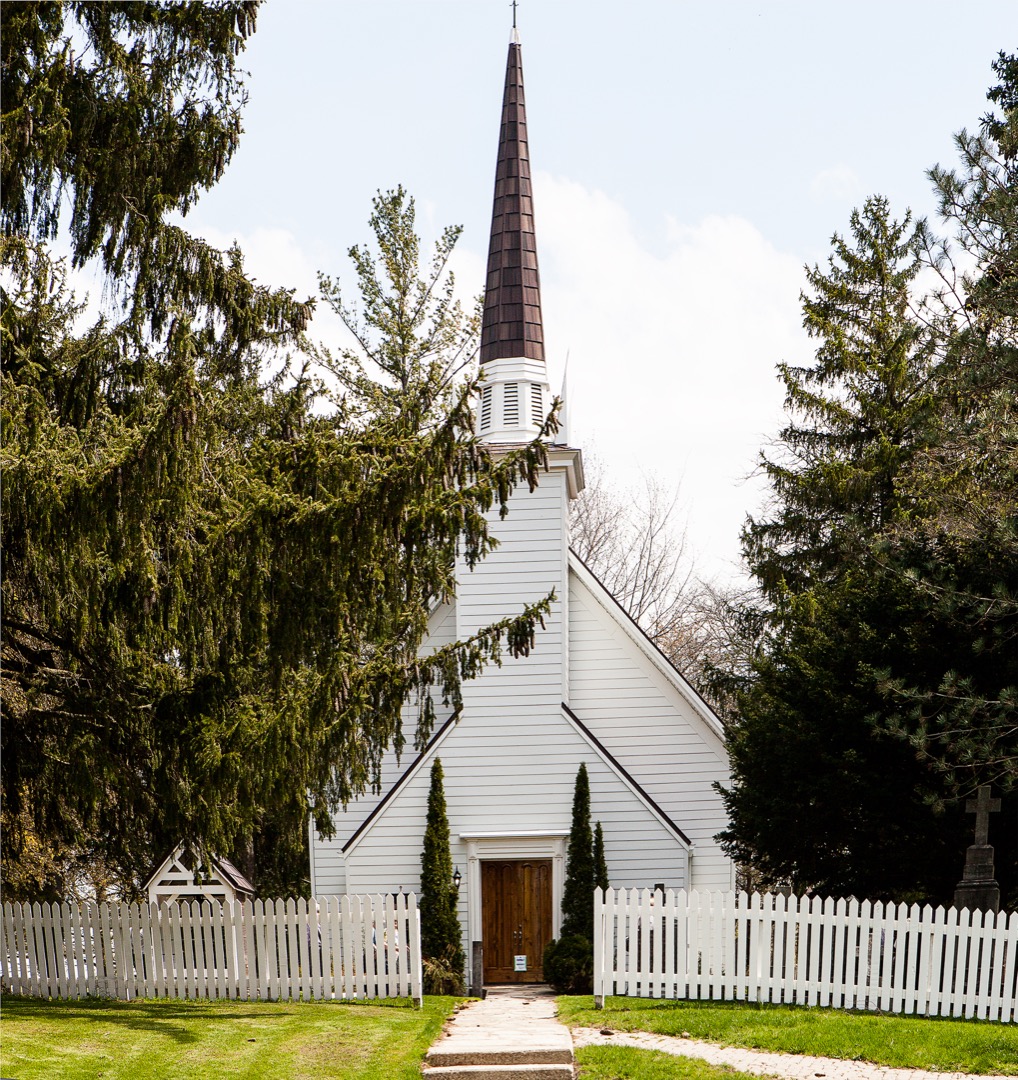 Next stop was Her Majesty's Royal Chapel of the Mohawks, the first Protestant church in Upper Canada and now the oldest surviving church in Ontario. It is one of two Royal Chapels in North America, but the only one located on a First Nations territory. Built by the Crown in 1785, it was given to the loyalist First Nations, who had supported the British during the American Revolution.
Although the Chapel has undergone many alterations, it stands as a reminder of the important role played by the Loyalist First Nations in the early settlement of Ontario.
Down the road we stopped at the Goodminds Bookstore—a goldmine of Indigenous books. It was either "too bad" or "a good thing" that our stop had to be so short.
Nevertheless our bus was full of bags of books treasured by those who found what they wanted.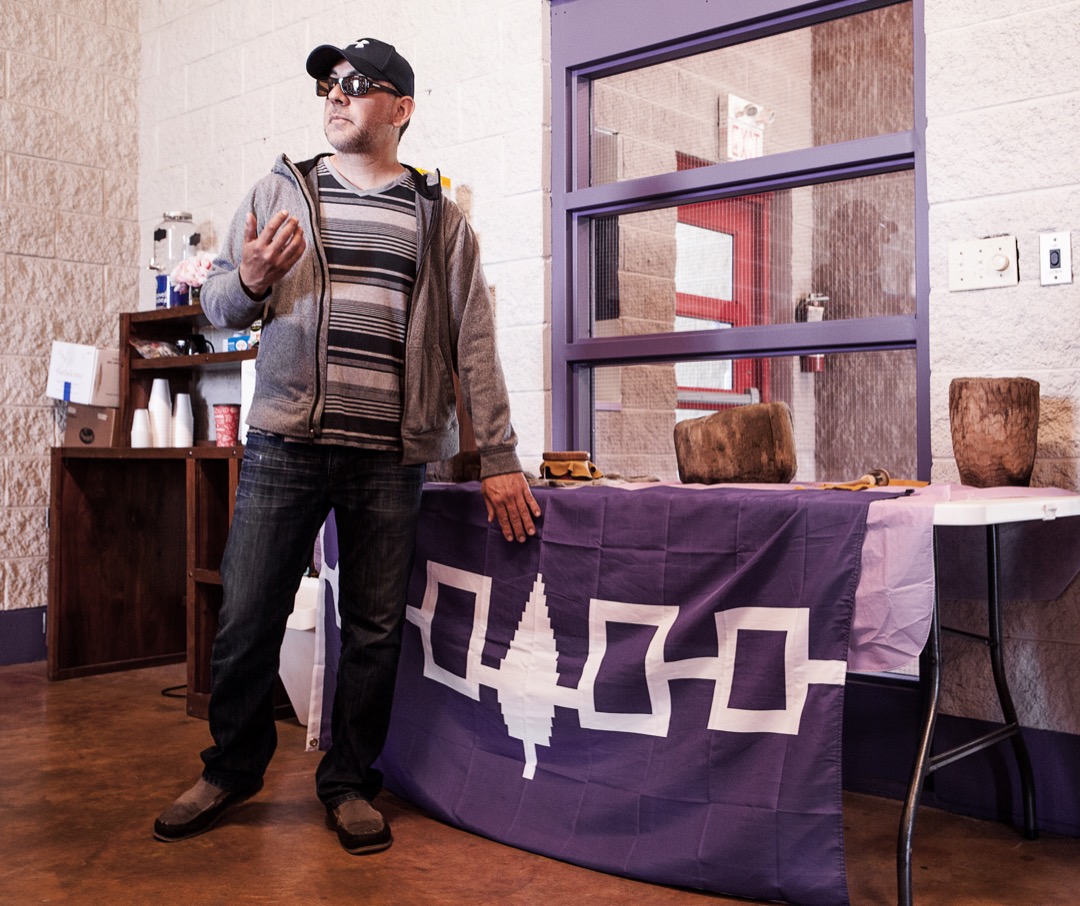 Finally, we arrived at the Woodland Cultural Centre, the focus of our trip. A group of young school students was ahead of us on a tour. It is nice to see that they are being educated on Indigenous affairs.
A young lady came to talk about her experiences around residential schools, in particular the Mohawk Institute Residential School next door. Closed for renovations, we were unable to walk through it but we toured it by video. Lots of questions followed.
Our day concluded with a quick guided tour of the Woodland Cultural Centre, which gave us a history of the Six Nations from about 600 years ago to the present. There were many artifacts to view, stories to hear and discussions along the way.
Many of us now sport T-shirts and have an assortment of books to read and learn more.
We did learn a lot on this trip, but I think our appetites have just been whetted for more information about how the Indigenous peoples lived on this land and ultimately helped us to settle here as well.
Lynne Thackwray is part of the Headwaters Indigenous Awareness Group of Orangeville, whose mandate it is to raise awareness of Indigenous issues and circumstances in and around Orangeville and in general.