It has been a year since the Anti-Racism Working Group (ARWG) met for the first time in 2020. I have really appreciated this opportunity because I now have a much better understanding of what racism is and how racist I was. It was not easy for me to see this, since I used to believe I was not racist at all, and that North America is the least racist place in the world. The good news is that I was inspired and started to explore paths of anti-racism as I became more aware of the racist reality of the world.
I think we have two main routes to be anti-racist. One is to reduce racism, and the other is to heal the wounded souls resulting from racism. The most fascinating thing I learned from ARWG is that both routes can be travelled, not only through our heads, but also through our bodies. The intelligent part is easy for me to understand, yet the physical concept took me quite a while to feel, practise, and then see the healing power through body.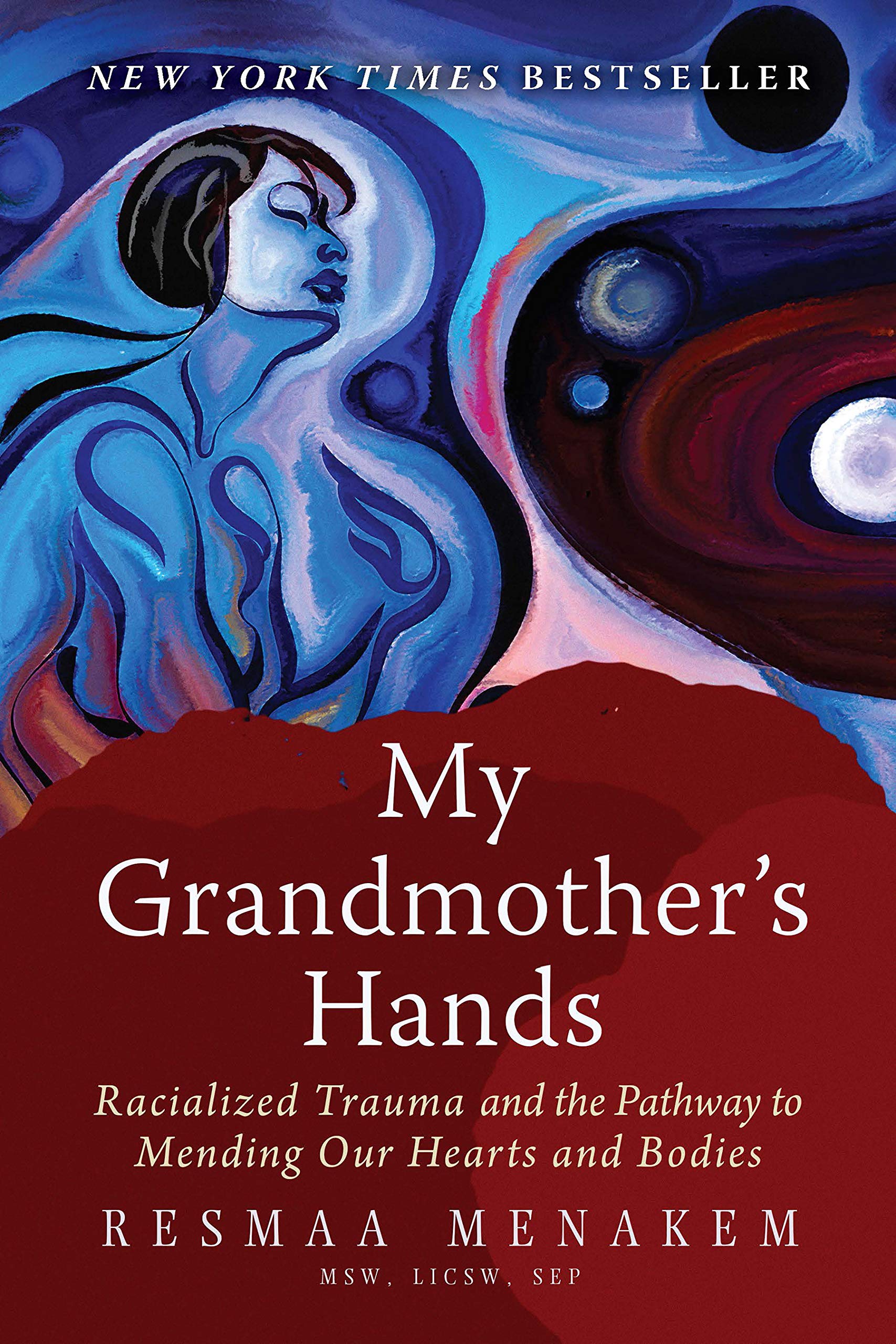 My Grandmother's Hands: Racialized Trauma and the Pathway to Mending Our Hearts and Bodies is a book written by Resmaa Menakem. It has been used by our group to reflect on the topic of anti-racism. Being a yellow person who immigrated from China to Canada, I did not see clearly the wisdom of the book at the beginning, since its background is the racist conflicts between the black people and the white people in America. 
However, being a dance lover, I like exploring my body, so I did the body practice instructed at the end of each chapter. Surprisingly, I found that my body is much wiser than my mental awareness since my yellow body directed my Asian-Canadian brain to "see" the racialized trauma in me through "seeing" the trauma that has happened to the bodies of other peoples.
Furthermore, being someone who is neither white nor black, I found my trauma is from both being racially discriminated and being racially discriminating. The body practices told me that I am double-wounded. Menakem believes that mental wounds can be memorized by the body as physical trauma, and by healing the noticeable physical trauma we can heal our wounded souls. The first step of healing is to learn to listen to our physical trauma, which will lead us see the source of mental wounds. By internal reconciliation with ourselves both spiritually and bodily, we gain the capability and hope to reconcile with others, with the world, and with God.
Anglicans of Canada used to be—and maybe are still—very "white." We can see it from the ethical composition of our congregations and our clergy. However, being "white" is different from being "racist." Ever since I stepped into the Anglican Diocese of Niagara in 2019, I have been welcomed and loved by white congregations, white priests, white mentors, white chaplains, and our white bishop. Maybe, I just came at the right time when our diocese started to open the door to embrace people with different ethical bodies. I believe that God called me to come to the Anglican Church for many reasons. One must be using my healing wounded body and soul to heal other wounded bodies and souls.
I know that we have a long way to go, but at least I can do something to make our community less racist, and I think this is what each of us can do, starting with our own bodies.