Our special guest this year was Bishop Bill Cliff. He led Synod in a period of reflection on the gospel story of Jesus walking on the water.
Bishop Cliff began by reminding us that we need to read the two stories before this one in order to get some contextual understanding (a practice he advises for most biblical study). The first story was the beheading of John the Baptist — Jesus' friend and cousin. He reminded us that Jesus was so overwhelmed by this, that he immediately went off for some self-time, to process what had happened.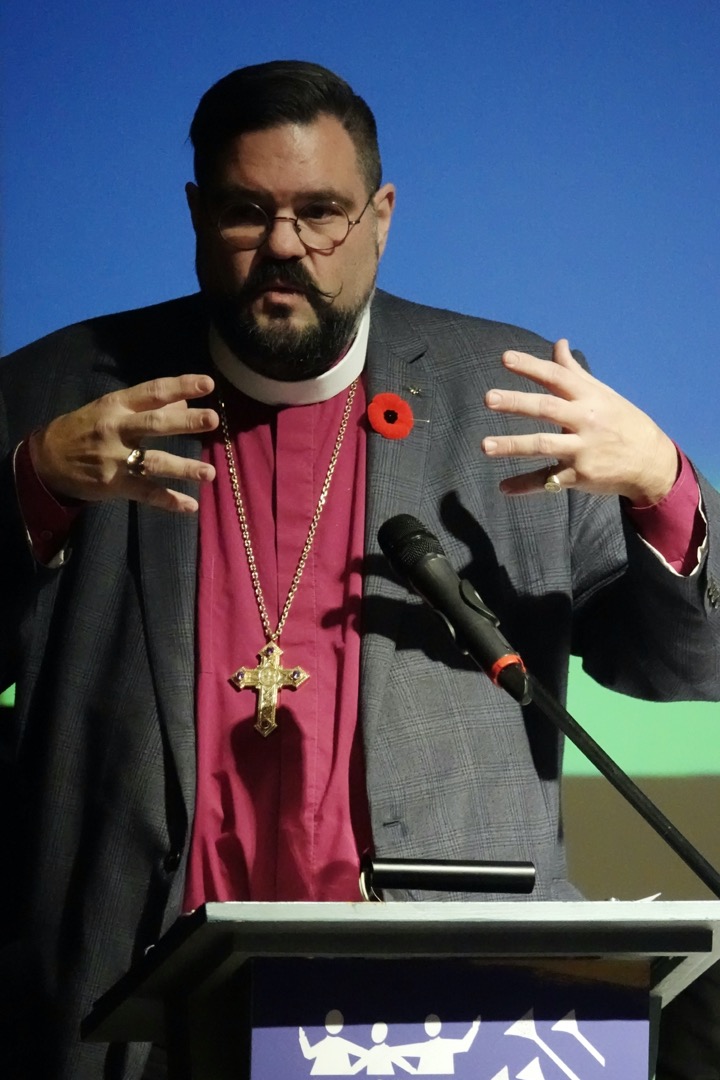 But retreat was impossible — he was followed, "hunted down"—and the next story is of the feeding of the 5,000 (more, actually). It was here that Bishop Cliff reminded us that the church, the followers of Jesus, need to have a "miraculous expectation of what God will and did in your life". He cautioned us that if we do not have a miraculous expectation, then the church is in trouble. 
With those two stories as a backdrop, the bishop then moved us to the boat. Echoing the message from Bishop Susan's charge , he declared "Y'all are being called to get out of the boat and walk with Jesus in the storm. You have to get out of the boat … your path will be good because God has chosen it".