Hollis Hiscock
Pentecost 2019 was the 12th anniversary of the amalgamation of The Church of Our Saviour and The Church of The Redeemer resulting in the parish now known as The Church of Our Saviour The Redeemer Stoney Creek.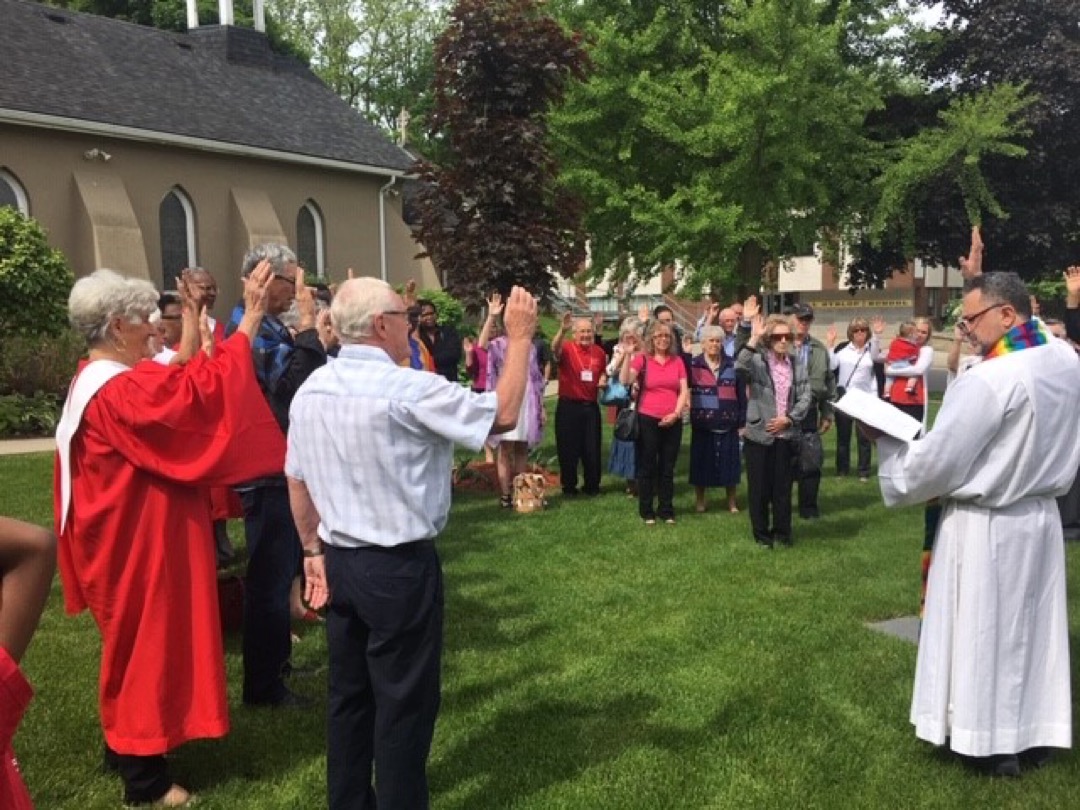 During the past year the parish has been busy putting together memorabilia from the past for future generations to enjoy. On Pentecost 2019, "we saw the results of our efforts with the blessing of the time capsule located on the front lawn," wrote Churchwarden Bev Groombridge.
The Sunday celebrations also included a baptism, as well as the blessing of two beautiful red maples, a garden bench and an archives cabinet.