St. George's Day seemed a fitting occasion for St. George's Guelph to receive its heraldic emblems, including a Coat of Arms, honouring the parish's 185th anniversary. When Arthur Palmer arrived from Ireland in his mid-twenties, he set up St. George's Parish in a schoolhouse on Yarmouth Street.
The first church was a small wooden structure in St. George's Square, from 1833 until 1851. The second building, a small stone structure, occupied the same location. Construction on the current church building, started in 1870, was completed on April 20, 1873.
Today, St. George's is the spiritual home to hundreds of Guelph families, and provides space for numerous community and cultural events. The beautiful building with its soaring architecture, extraordinary stained glass and historic Casavant organ and Carillon make it one of Guelph's most significant buildings.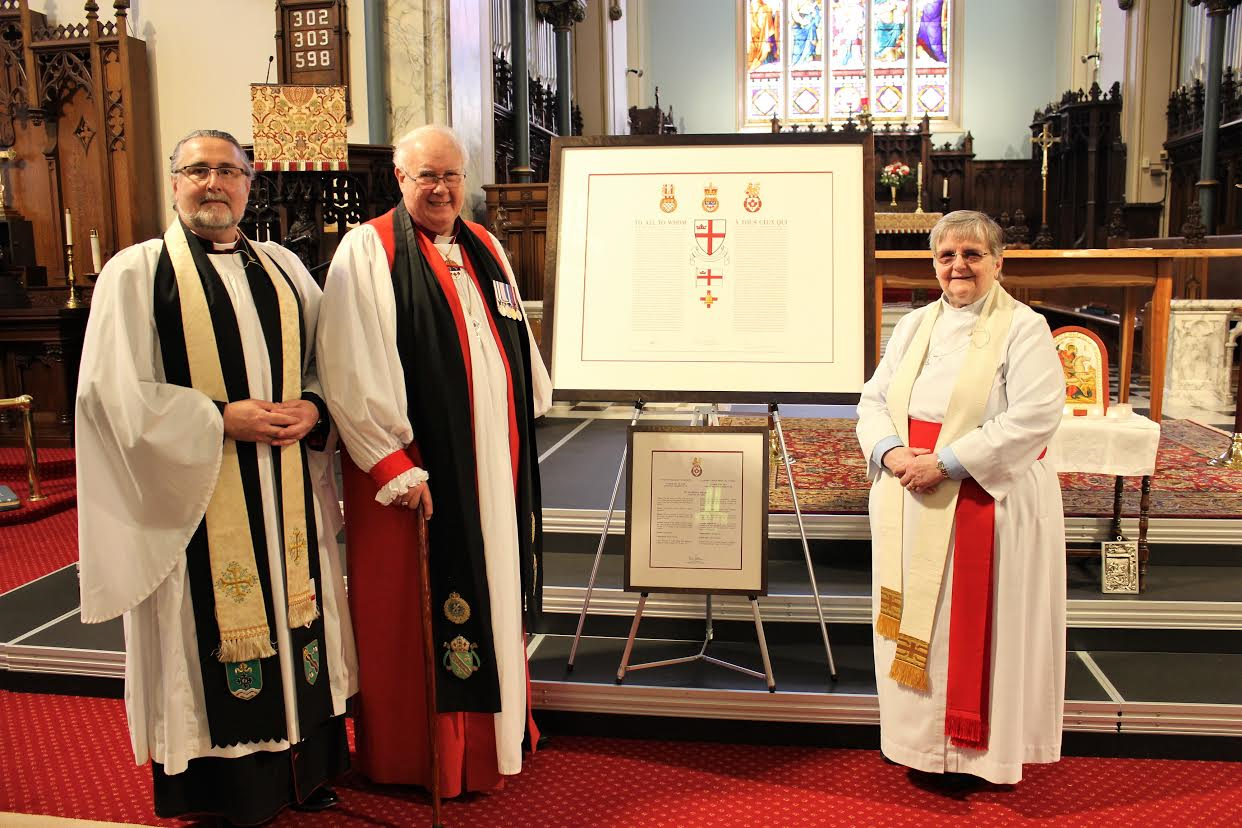 On hand for the granting of the Coat of Arms was Retired Bishop D. Ralph Spence, Albion Herald Extraordinary for the Canadian Heraldic Authority, along with Rector Ralph Blackman and Canon Jean Mitchell.
Photo: Laura Keller