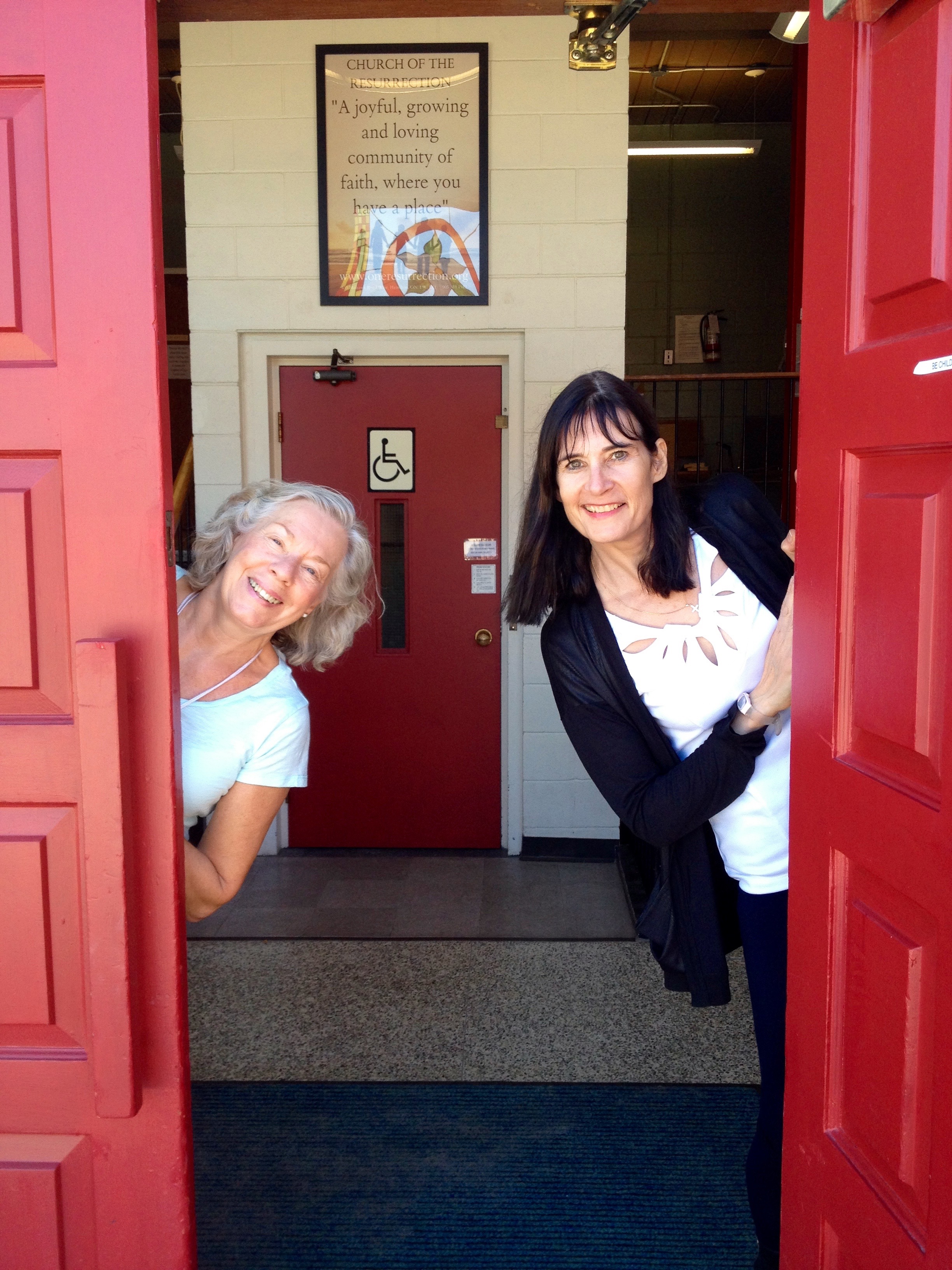 by Nancy Clause
Church of the Resurrection is located on Hamilton's West Mountain in the Rolston Neighbourhood.
We call our lunch program The Canterbury Connection after the Canterbury Room where the lunches have been served since October 2015.
An average of 35 people attends every Wednesday starting at 12:00 noon until 1:00 p.m.
Though the numbers have remained fairly consistent week by week, the actual guests change as new people are being attracted to our warm welcome and delicious, nutritious meals at no cost—though donations are very much appreciated.
The normal fare consists of homemade soup with a variety of sandwiches, as well as fruit, sweets and beverages. Sometimes our cook surprises us with pasta, chili, salads or our famous homemade meat pies!
Prior to starting our lunch program, we offered a social time for seniors.
City statistics have shown that many in our community live in poverty and isolation. After receiving an initial grant from New Horizons for Seniors, we are now able to offer a lunch that includes the whole community.
One of our regular guests was riding the bus to our lunch when she noticed another woman ahead of her looking like she needed some cheering up. She spoke to her and asked if there was anything she could do to help. The woman replied that she was just not feeling too happy about her life. This guest asked her to come with her to our community lunch, saying that the food was good and the people were friendly. It would take her mind off her problems for a while. The woman accepted her invitation and now they regularly attend together. It gives both women something to look forward to each week.
Personal endorsement and personal invitation have been an ideal way for us to grow!
People return week after week, not only for the tasty lunch—they feel welcome, safe and have made new friendships.
It's our way to be neighbourly and to help lighten the weight of poverty and loneliness that some may experience, plus we also get to meet so many wonderful people!
Nancy Clause is the Social Justice Co-Chair at the Church of the Resurrection Hamilton.