In 2007 a member of the clergy suggested Christ's Church Cathedral Hamilton could fulfil a need by providing Christmas cards that carried Nativity scenes, and unabashedly use the word "Christmas" rather than the politically correct greeting of "Happy Holidays".
In the first year six scenes were used and the cards were prepackaged into sets of one dozen. They sold well, but some purchasers did not like all the cards and some wanted the freedom to select, so we quickly changed to meet our customers' desires.
Over the years we have introduced new cards and retired others for a few years and normally sell at least 800 cards per year.
We have eight cards for sale this year.
This is our tenth year of operation, and we are introducing a new feature in response to the increasing number of people who are sending e-mails at Christmas in place of Christmas cards.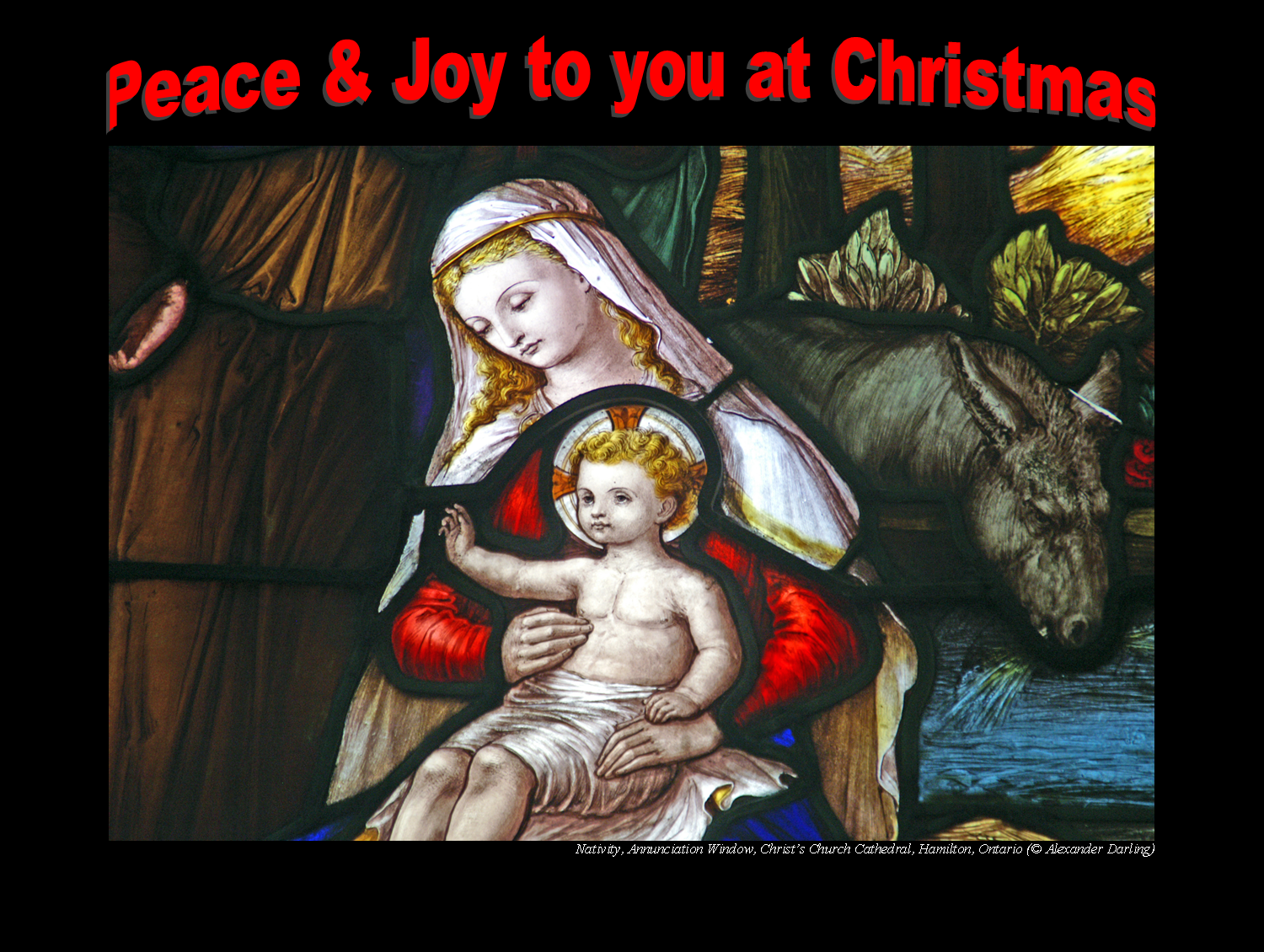 We have three e-cards to offer this year.
One card shows a traditional Nativity scene, one portrays Simeon holding Jesus as he said what we know as the Nunc Dimittis and the third has two angels that have been popular over the years on our traditional cards.
On payment of $35. a purchaser will receive one of the cards in both PDF and Word format and can use the images multiple times; the Word version allows a sender to insert a message on the card.