by Hollis Hiscock
Around noon on Saturday, May 5, 2018, Susan Jennifer Anne Bell became a bishop.
It transpired when 25 bishops laid their hands on her head. "Send down your Holy Spirit on your servant Susan, whom we consecrate in your name to the office and work of a bishop in the Church."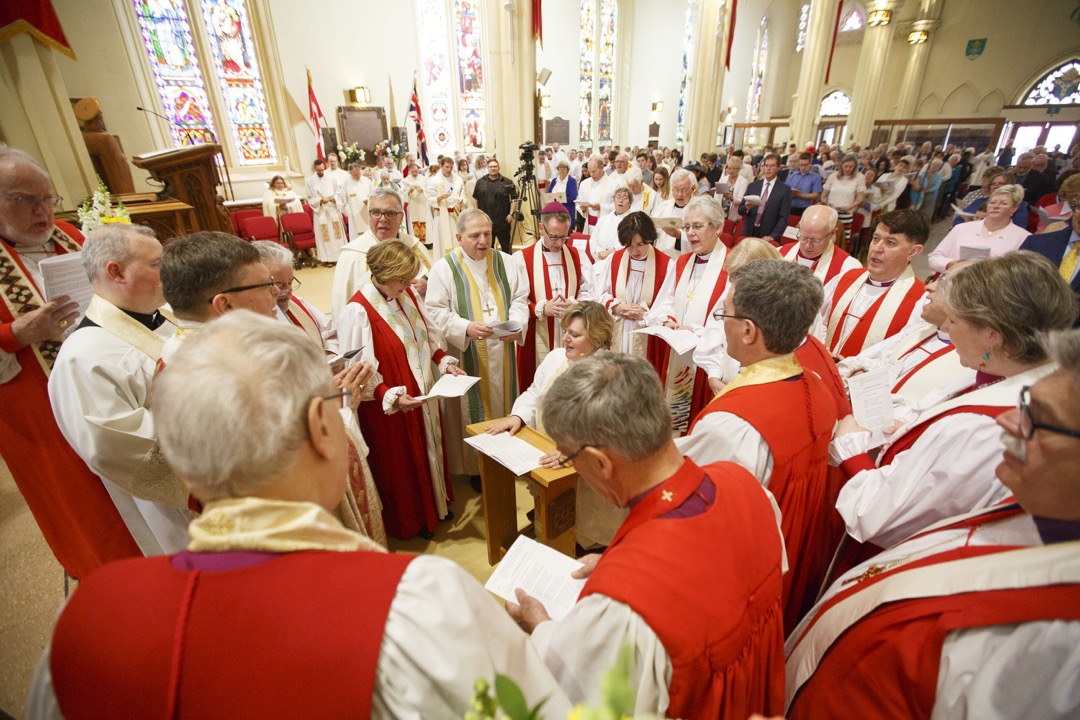 This action — apostolic succession — flows through Jesus Christ and time immemorial, when hands were laid on people setting them apart for special ministries. In the future, Bishop Susan will lay her hands on another bishop-elect … the consecration succession continues.
The first female bishop consecrated in the Anglican Church of Canada (ACC) was in 1994. Today there are ten.
Susan came to this moment by offering herself as a candidate for bishop. She was elected at the March 3, 2018 Niagara synod. The bishops of the seven Anglican dioceses in Ontario agreed with the decision within two days.
On that sunny morning in May, Susan processed into Christ's Church Cathedral Hamilton to minister as a bishop in the life of the church. She gave assurances and made promises, including accepting God's call and fulfilling Christ's trust.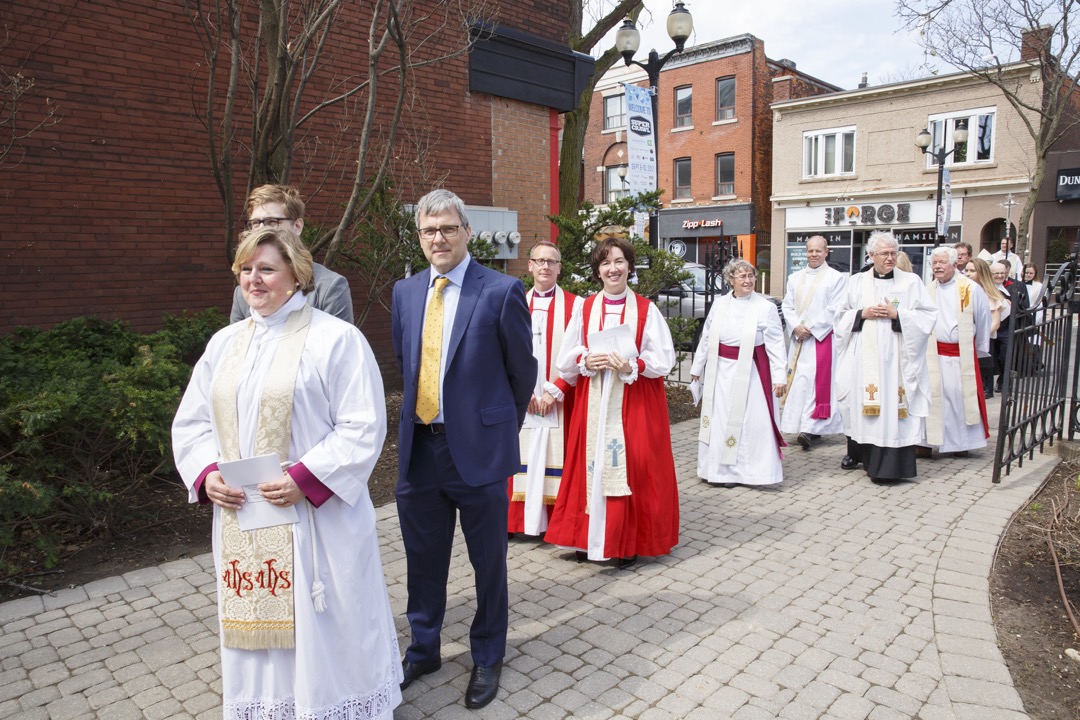 She promised to be faithful in prayer and study and to preach the gospel, to support and nourish all people in their ministries, to guard the church and to share her ministry with other bishops.
Also, she gave assurance that she would be "merciful to all, show compassion to the poor and strangers, and defend those who have no helper".
When the 600 people attending the worship, plus others watching the streaming worldwide, were asked if they wanted Susan as their bishop and if they would support her, the thunderous "Amen" (so be it) reverberated throughout the Cathedral and echoed across the internet.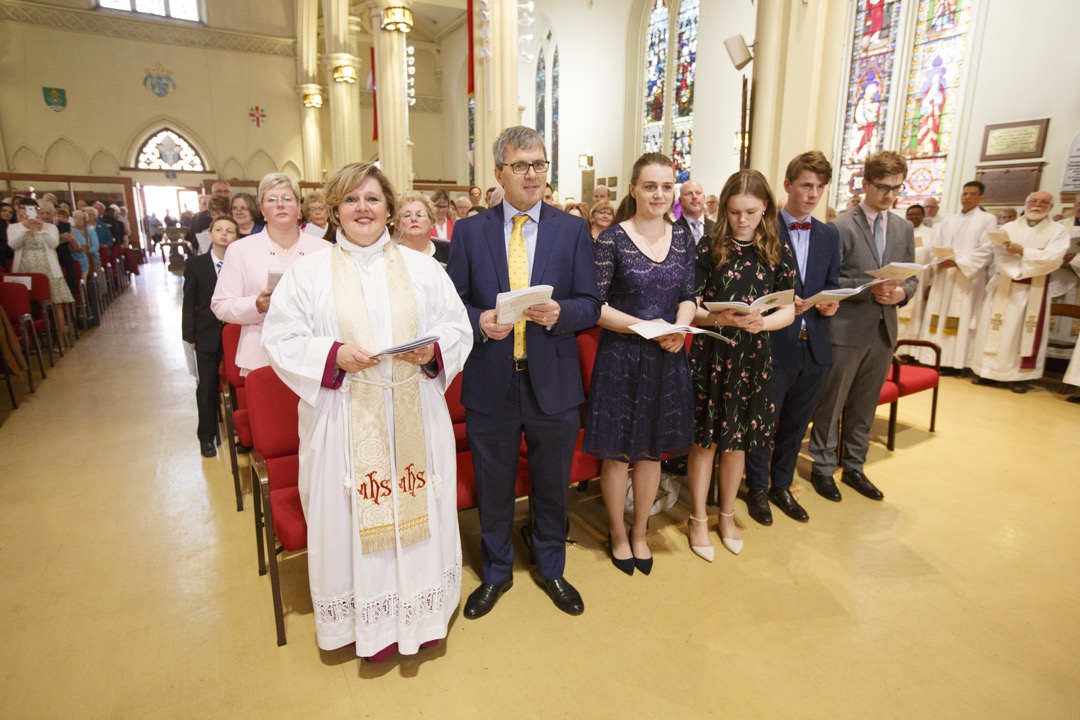 She received gifts, symbolizing her ministry as a bishop: an episcopal ring, signifying her "love and fidelity to the church"; a pectoral cross, reminding her of God's love for all people as shown by Jesus' victorious resurrection; and a crozier (pastoral staff), indicating that as a bishop she is to "encourage the faithful, restore the lost and build up the Body of Christ."
In her sermon, Bishop Linda Nicholls of Huron Diocese focused on being a bishop in today's church and world. It "will stretch you in ways you have not yet imagined," she told the new bishop.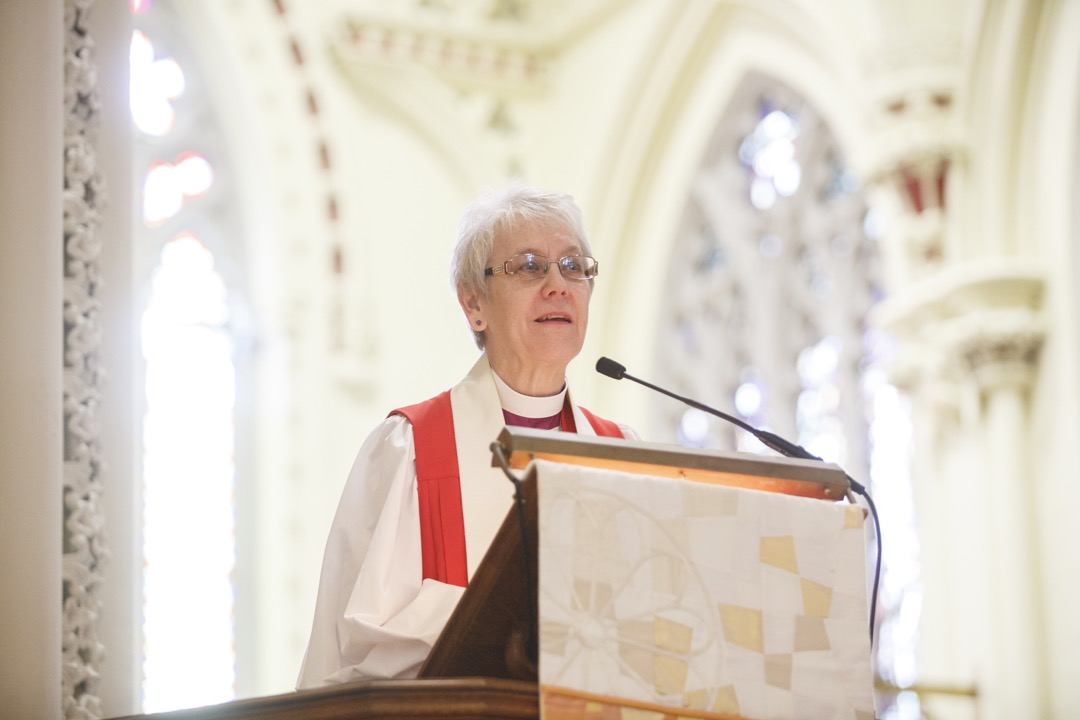 This, said Bishop Linda, means caring for "the smallest congregation while considering the long-term future of the diocese," making difficult decisions and choices and weighing "the needs of individuals alongside those of the whole diocese in the contexts of the worldwide church."
"It will at times be a lonely vocation and will send you to prayer more times than you can imagine," she predicted.
Preserving the unity of the church is "no easy task in times of disagreements and division," she continued. However, "whether we like each other or not — whether we agree with each other or not — we are one in Christ."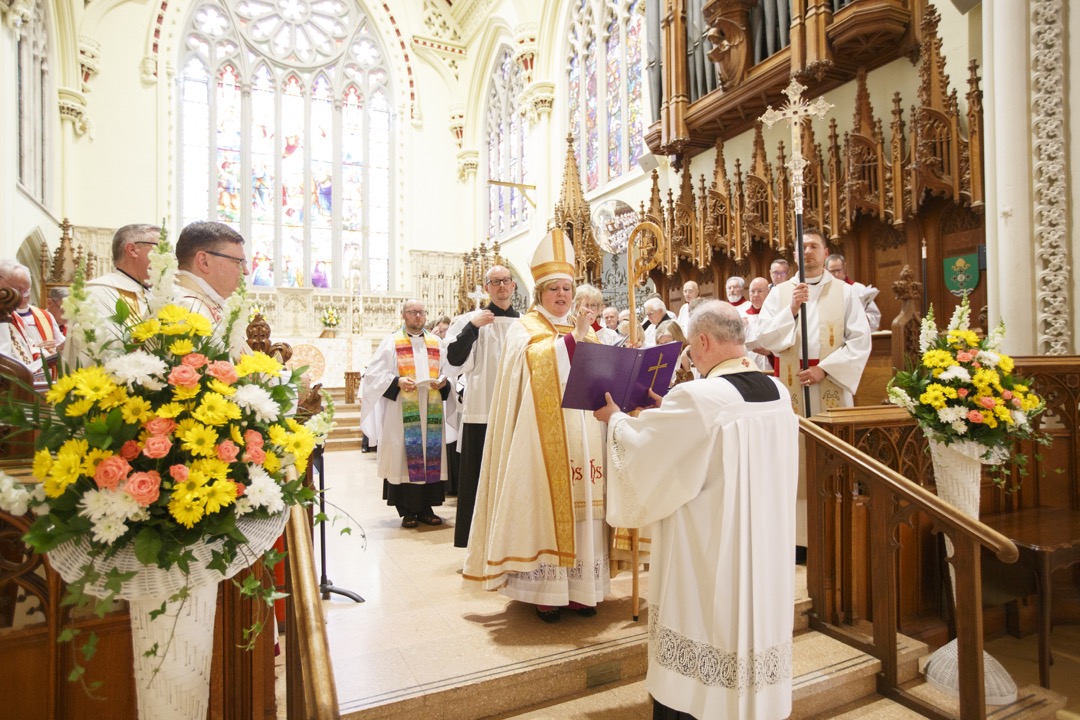 Addressing members of Niagara Diocese, she emphasized the importance of people working with Susan, using their talents and living the Good News of Jesus Christ.
"Our task is to be faithful to the calling we have been given – in all our frailty and at times brokenness — seeking the Spirit as our guide — trusting the gifts of the whole people of God and rejoicing that God is faithful in every generation," she emphasized at the end of her sermon.
Susan came into the Cathedral as a priest. During the consecration service she was transformed. After the service, to spontaneous deafening applause, she walked out a bishop to begin a new ministry for herself as well as for Niagara Diocese.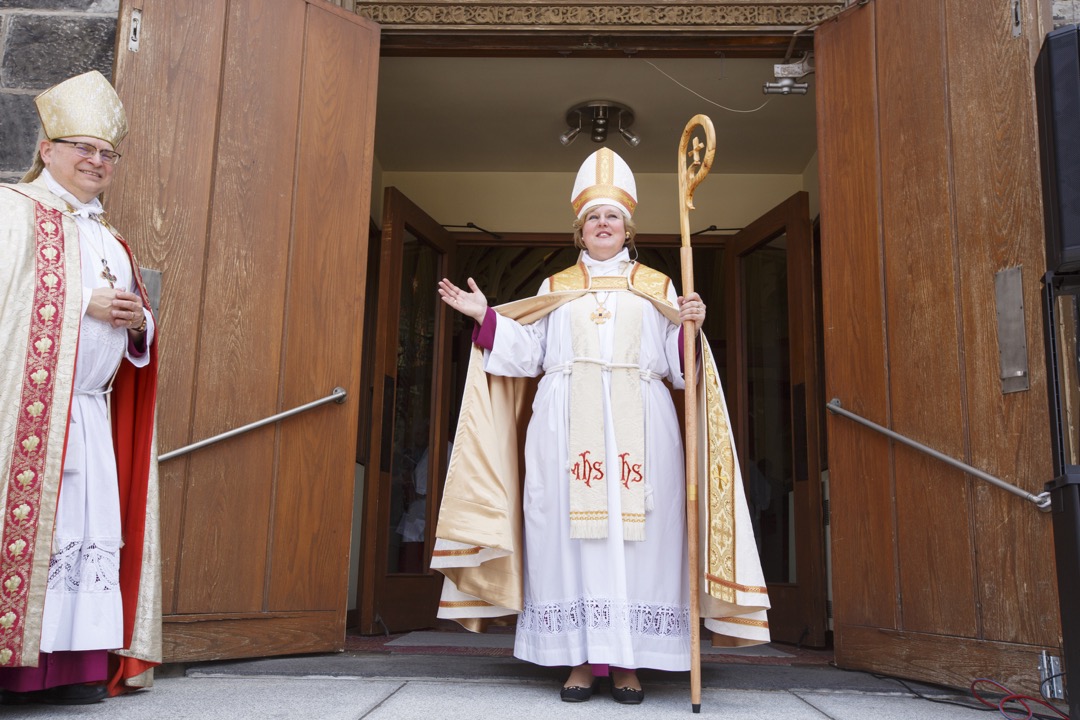 To get to know our Bishop Susan better see In Conversation with her (Niagara Anglican, April 2018) and Candidates for Bishop profiles (Niagara Anglican, February 2018).