"I am glad I came—it is just as I wished for. Exactly what I hoped it was going to be—a marine industry based job fair", stated job seeker Amanda Stafford.
The Marine Career Awareness Day, held June 27th at the Hamilton Convention Centre, was jointly sponsored by the Mission to Seafarers Southern Ontario (MTSSO), The Hamilton Port Authority and the Marine Club.
Hamilton, frequently known as Steel City, is actually the fourth largest port (per tonnage) in Canada. It has approximately 39,000 jobs inside the port, including such areas as transportation (intermodal rail and truck), communications, insurance, security and manufacturing.
This information surprised Kim Cruz, mother of a construction worker looking to "jump ship" to the marine industry. "There is a highly technical industry going on here; now I understand!" she remarked, referring to her support of her son's wish to apply for training at Georgian College.
The successful event involved 25 exhibitors with many interviewing for jobs on the spot.
One lucky job seeker arrived clutching his resume and left waving his signed job contract!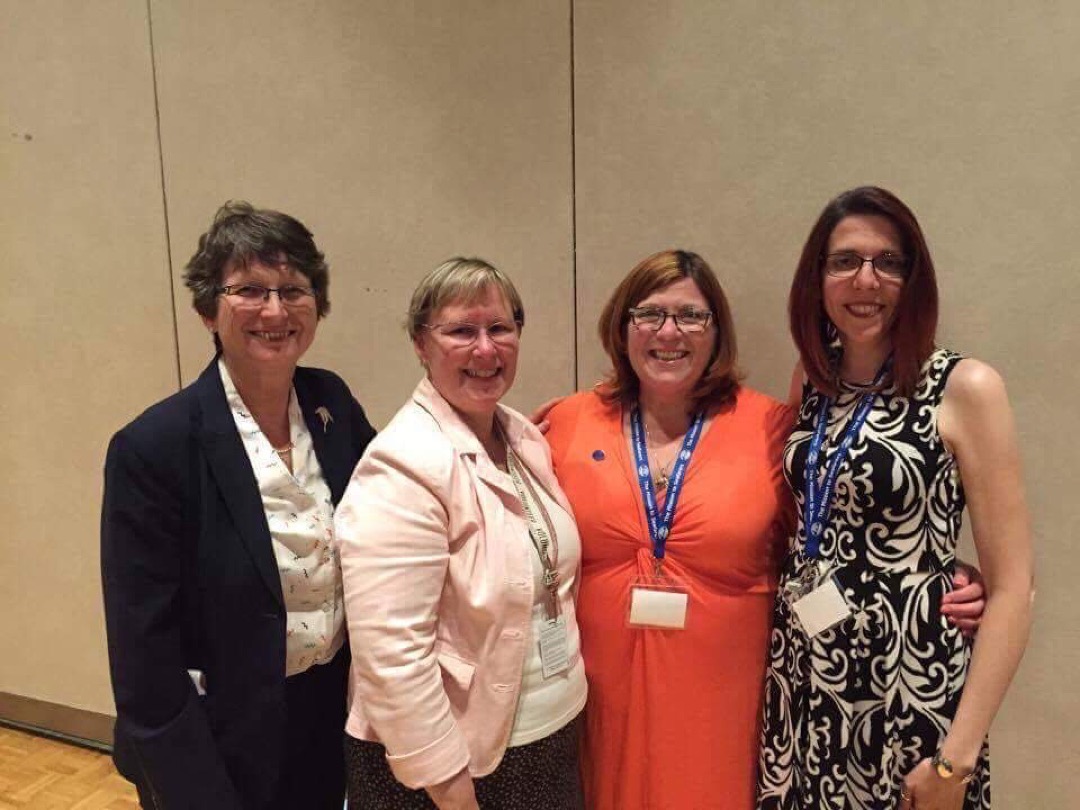 "No one has done a job fair specifically for the marine industry before. It was a very big risk but with our co-sponsors we felt it was a risk worth taking," said the Reverend Judith Alltree, Executive Director of the Mission to Seafarers Southern Ontario. "It's always hard to be the first to do something, this was a very successful 'first' for all of us and it is something we will do again."
Planning has already begun for the second annual Marine Career Awareness Day.
The gala celebration dinner, including a silent auction and music by Jim Sandilands Quartet, was attended by 125 people from the marine industry and local church supporters. A trip for two on a new Canada Steamship Lines bulk carrier traveling from Welland to Montreal was the grand prize for a live auction. Certificates of recognition, signed by HRH The Princess Royal who is President of the Mission to Seafarers International, were given to Sharon Elliot-Galvin, The Hamilton Port Authority and the Marine Club in recognition of their many decades of service and support of the Mission to Seafarers.
The Mission to Seafarers Southern Ontario serves the ports of Hamilton, Toronto and Oshawa in the areas of port welfare and advocacy for seafarers' rights.
For more information or to volunteer, contact Volunteer Coordinator the Reverend Deacon Jann Maloney-Brooks at 905-510-2710 or below.