September 20, 2018 was another first day for Niagara's Bishop Susan Bell, when she ordained a deacon and a priest.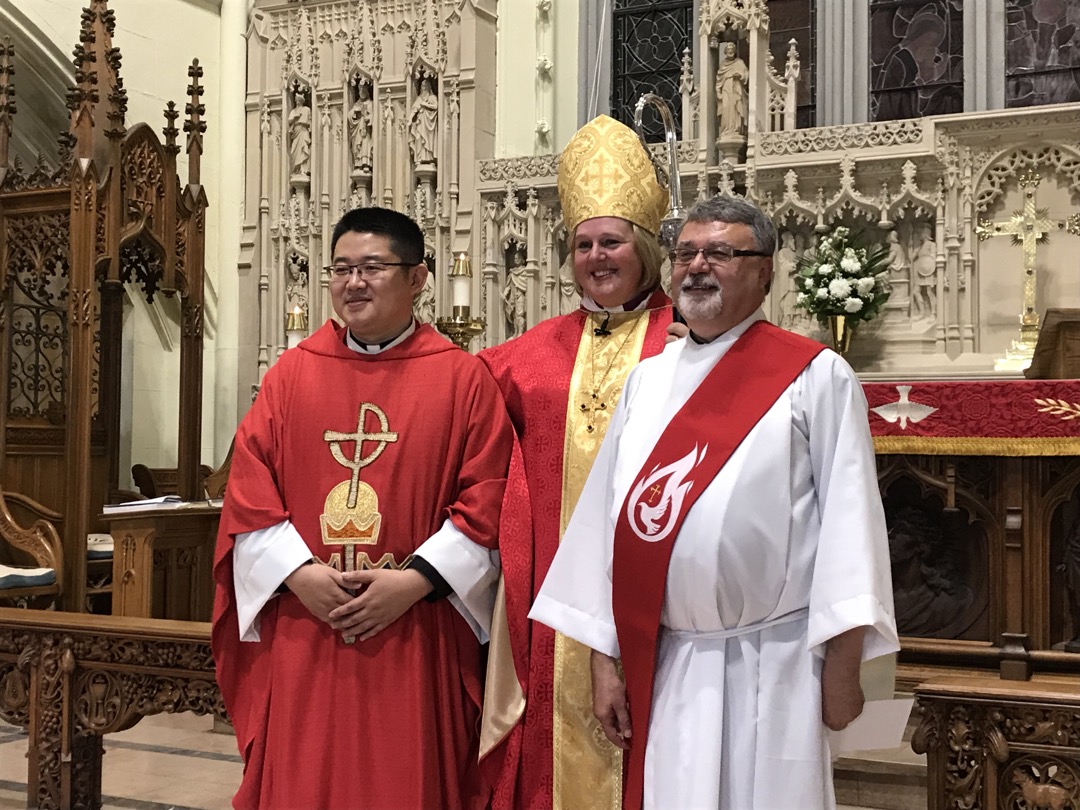 Lorenzo Cromwell was ordained to the diaconate and Garfield Wu to the priesthood at a special service in Christ's Church Cathedral Hamilton.
The Reverend Lorenzo is serving as deacon at the parish of St. James and St. Brendan Port Colborne.
The Reverend Garfield continues to serve in several roles: Priest-in-Charge of St. Aidan's Oakville, Assistant Curate at St. Simon's Oakville and Chinese Anglican Missioner for Oakville.