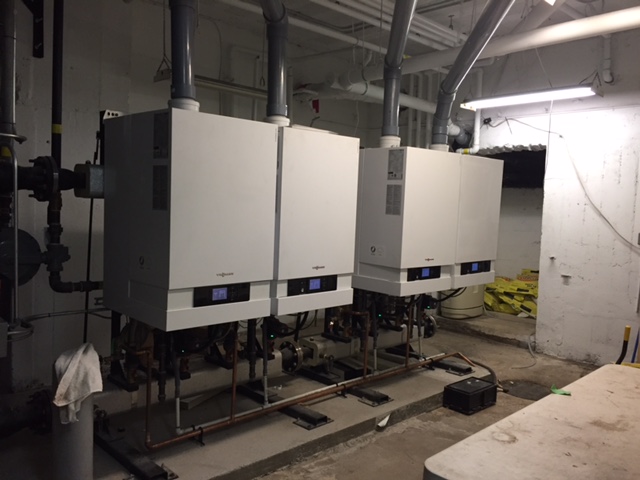 by Judy Rois
If you're walking or driving through the downtown area of Guelph, ON, one of the historic landmarks that stands out is St. George's Church in St. George's Square.
Founded in 1832, it is one of Guelph's oldest churches, and many of its founders were also the original builders of the city. Known as The Royal City, Guelph is consistently rated as one of Canada's best places to live.
Guelph was founded on St. George's Day (April 23) 1827, the feast day of the patron saint of England to honour Britain's Royal Family, the Hanoverians, who were descendants of the Guelfs—the ancestral family of George IV—hence the nickname, The Royal City.
Sir John Galt set aside land for a church which was completed in 1834 as a wood structure, and renovated to stone in the 1850s. The church you now see in St. George's Square was completed in 1873.
It comes as no surprise to anyone that capital improvements are at the top of the list to maintain the church and invest in its future.
An old heating system that ran with huge inefficiencies, a boiler on the brink of failure and plumbing no longer up to code were just a few of the priorities established by the leadership of St. George's.
An ambitious, but much needed plan totalling approximately $1,200,000 was outlined for Ministry Resources Needs and Capital Resource Needs.
When the Anglican Foundation of Canada (AFC) received an application request of $10,000 to help replace the heating distribution system, one-half of the estimated $1,200,000 had already been raised.
AFC was pleased to award a grant of $10,000 towards this project.
An infrastructure project such as this one is essential for the preservation of an Anglican presence in the city.
Investment in the physical plant of St. George's allows more usage by the community as well as church members.
The Reverend Canon Judy Rois is Executive Director of the Anglican Foundation of Canada, Toronto.