On Thursday January 27, St. Cuthbert's, Oakville, were excited to be able to host the Government of Ontario's mobile vaccination clinic to support vaccinations in the south Oakville area. The Ontario government has partnered with Metrolinx to provide a safe, reliable and convenient option for people to receive their COVID-19 vaccine.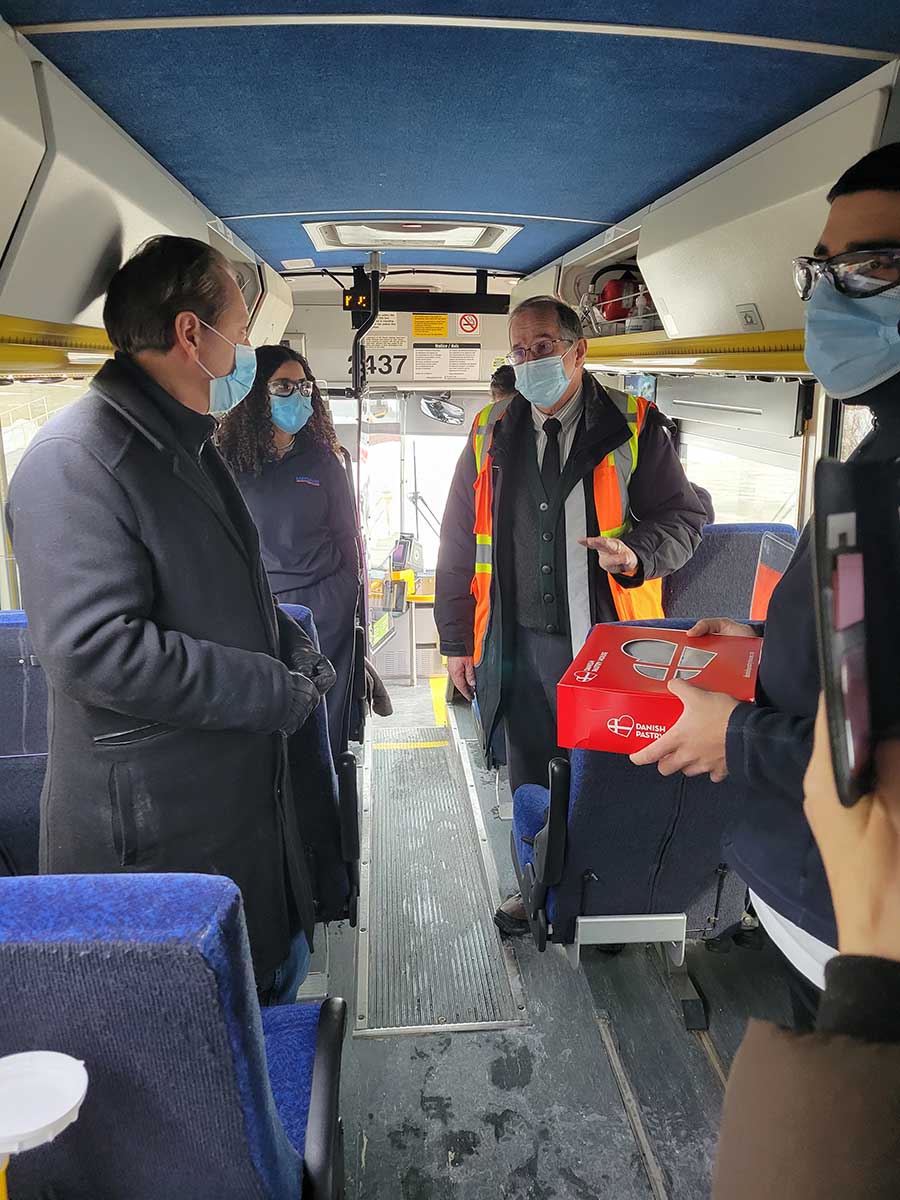 GO buses have been converted to serve as mobile vaccine clinics to get COVID-19 vaccines directly to people, wherever they are located—travelling to malls, festivals, community hubs, and events across Southern Ontario and beyond. This includes first, second, third, and booster doses, as well as the paediatric Pfizer vaccine for children aged 5–11.
Each bus operates as a fully functioning vaccine clinic with the necessary supplies and trained staff to provide assistance to people and ensure vaccines are administered safely. Buses carry approximately 250–300 doses per day. All COVID-19 safety precautions are followed on board, including the required pre-vaccination screening and post-vaccination monitoring. And, the buses are fully accessible. We met with the bus driver, a great ambassador for the program, as well as nurses, pharmacists, and technicians, all excited to be able to take this critical service to people's neighbourhoods, near and far.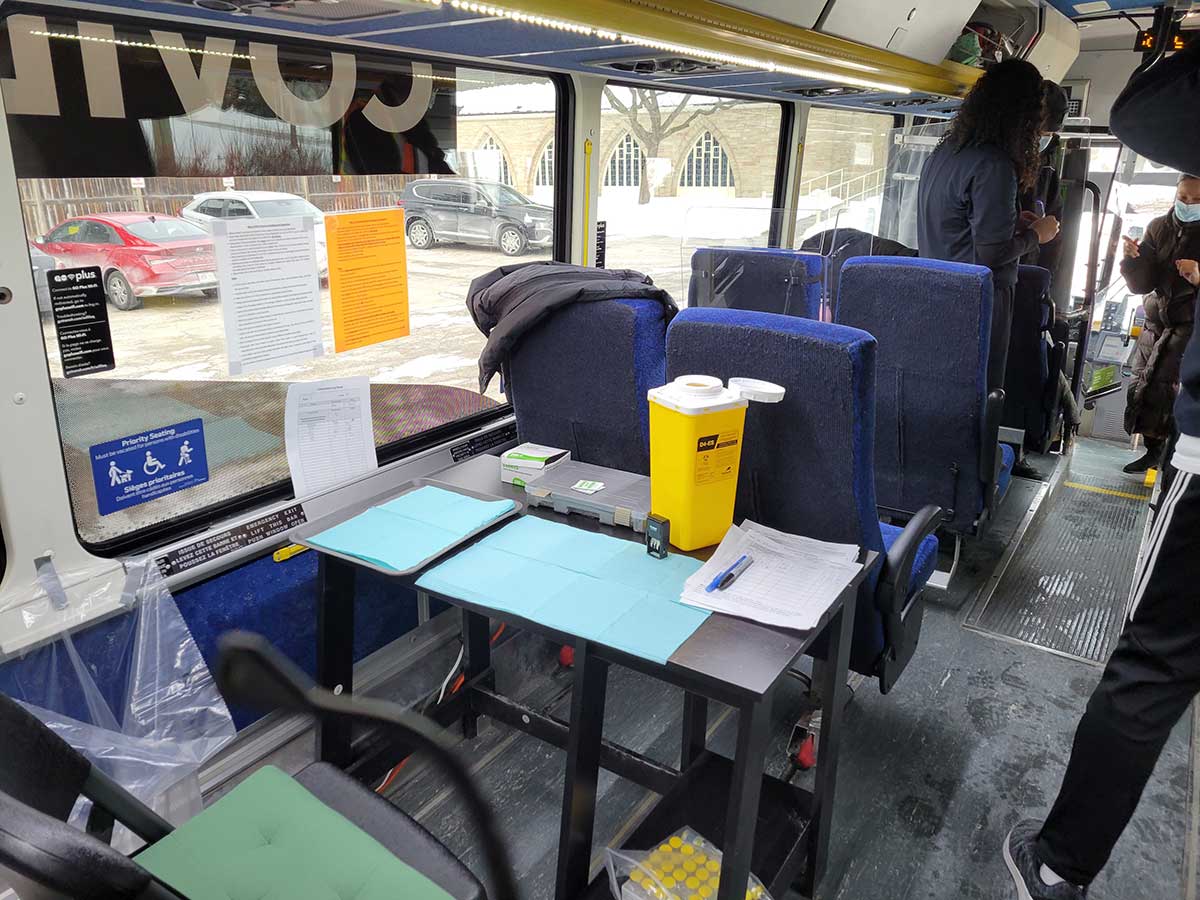 All that was required for us to arrange to support this need in our community was to send one email expressing interest, and then exchange a couple more to settle the details. Being that it was a very cold day, we also provided some indoor space to allow for people to wait after their injections to verify that they were not reacting adversely to the vaccination. It also allowed for indoor, warm, washroom facilities for the day.
We were overwhelmed by the community support from our neighbours and the representatives from all levels of government who promoted the event and even made appearances during the day to encourage those running the clinic. People from all walks of life were able to get their vaccinations, including neighbours, students, grocery store and hardware store staff, and construction workers, in the immediate community, who had difficulty making time to get to a clinic elsewhere.
If your parish or organization is interested in having the GO-VAXX bus visit your community, please contact [email protected].