Editor's Note: The June 2022 issue highlights the three ecumenical chaplaincies supported by the Diocese of Niagara at Brock University, McMaster University, and the University of Guelph. This piece is one of three in the series, entitled "Spiritual Care for the Inquiring Mind: Spotlight on Our Ecumenical Chaplancies". Our contributors highlight the challenges—and blessings—of student ministry during the pandemic. Click here for more information on these chaplaincies and ways for you to support them.
Spring is normally the season for convocations here at the University of Guelph.
A few weeks after the dusts of final exams settle, campus is typically stirred up again by a steady flow of gowned and grinning graduates, proud and pacified parents, and feather-festooned faculty. Convocation is a time for celebration and ritual and reflection, a time to be sent into the world from the safety of a formative community, and it's the closest our secular university comes to an institutionalized sacred moment.
As a chaplain with the Multi-Faith Resource Team, I am sometimes afforded a small role to play in convocation ceremonies, and it truly is an honour to come alongside graduating students as they celebrate their accomplishments, and mark the transition from one season of life to the next.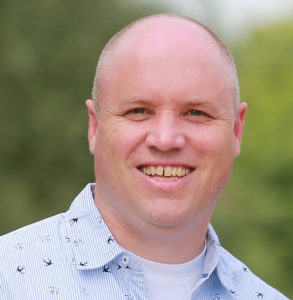 But there have been no convocation ceremonies at U of G since the start of the pandemic.
Like other curators of community gatherings, the university has had to pivot and find new ways to celebrate significant moments like graduation. And like many of us are finding in other forums, adaptations like branded gift boxes, live-streams, and drive-through ceremonies have been equal parts underwhelming and inspiring.
These past years without convocations have reminded me that we all have a part to play in coming alongside young people, to celebrate and support them, at key moments in their lives. Just because a pandemic interrupts the normal flow of events, it doesn't mean that young people aren't still being formed, or that their needs for supportive communities (particularly communities of faith) are any fewer.
I am thankful for the ways communities of faith have continued to support campus ministry, or even kindled new levels of interest and support, over the pandemic.
One such community, Arthur United Church, gifted our ministry with a collection of quilts, which we had students pray over and present to our graduating cohort this Spring. Another community, All Saints Lutheran-Anglican in Guelph, has formed a team of campus ministry boosters who are exploring ways their congregation might help meet the pastoral, financial, and spiritual needs of our campus ministry. It is so encouraging, at a time when churches might be tempted to become insular and retreat from missional opportunities, to see these communities reaching out and supporting the chaplaincy work being done at U of G.
One of ECM's graduating students, Rowena Hetherington-Wilson, in reflecting on her time at U of G, describes it as an undergraduate experience she could have never predicted.
"First-year me couldn't even imagine that I'd complete half my degree online," she remarked. "I'm so grateful for the people and little moments that brought joy, laughter, and fun despite constant change and hard learning. This season really taught me I have more resilience in me than I could have ever imagined and—my goodness—I have amazing people surrounding me and supporting me." Rowena is hoping to begin a Master of Divinity program at the University of Toronto this fall.
As we transition into more open and sustainable ways of living with COVID-19, I pray we'll continue to find new ways of supporting young people with the creativity, timeliness, and grace that God calls forth from us.
To learn more about the Ecumenical Campus Ministry at UofG, and how you might support its work, visit ecmguelph.org and follow our social media accounts on Facebook, Twitter, or Instagram.