by Peter Scott
At St. Mark's Orangeville the congregation celebrated our support for PWRDF (Primate's World Relief and Development Fund) by "Laying our Loonies on the Line" for this year's campaign.
Donors were invited to lay their loonies and toonies on the line – that is on the two-sided tape we ran up the centre aisle of the church on two Sundays in April.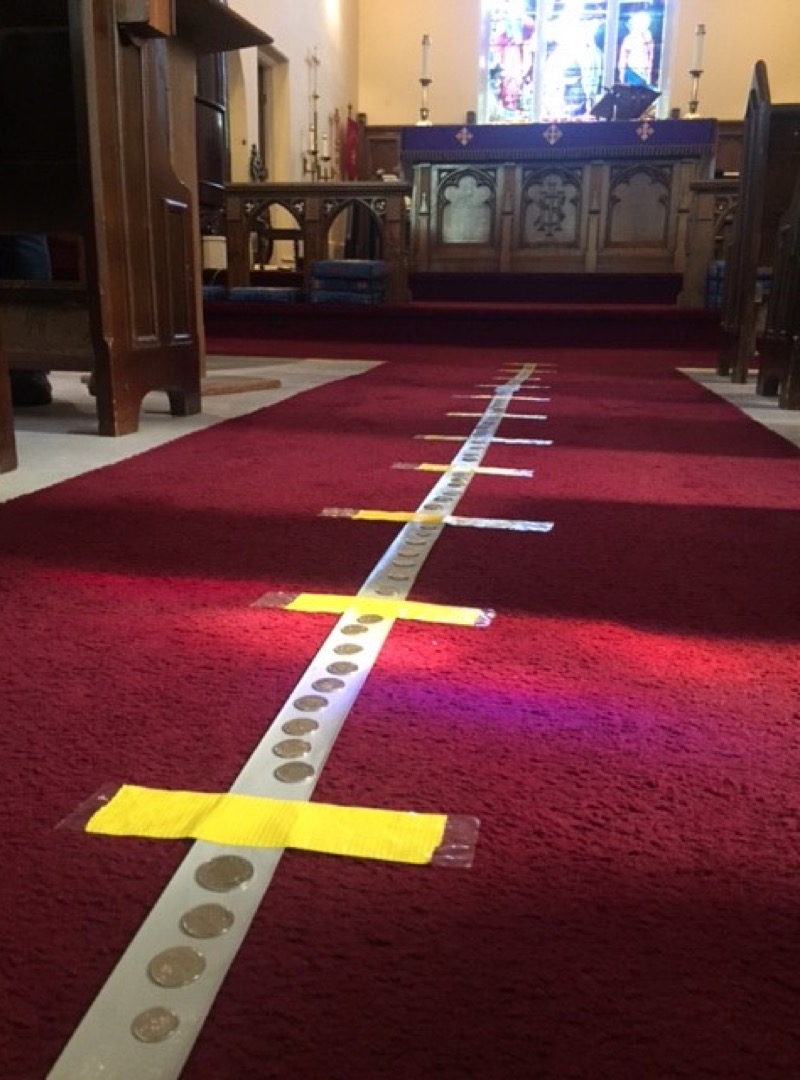 We also had a large jar for those who preferred to put their donations there.
We chose one of the many 2018 PWRDF projects. We are both excited and pleased that, with our donations, we are able to help support the Pikangikum Water Project in Northwestern Ontario.
The Venerable Peter J.C. Scott is Rector of St. Mark's Orangeville.