by Mike Dudar
In 2019 St. John's Anglican Church (Jordan) celebrated ten years of the Men's Breakfast Club. Parish Counsel had discussed forming a Men's Guild and Mike Dudar shared a story of a group of men meeting for a meal at the Pen Centre. 
Back in the day when stores were closed on Sunday the St. Catharines shopping mall hosted a farmer's market where locals shared fresh vegetables, meats and other produce. Around lunch time, vendors would convene at the back of the Double N Restaurant and share fellowship and cook up the goods they sold.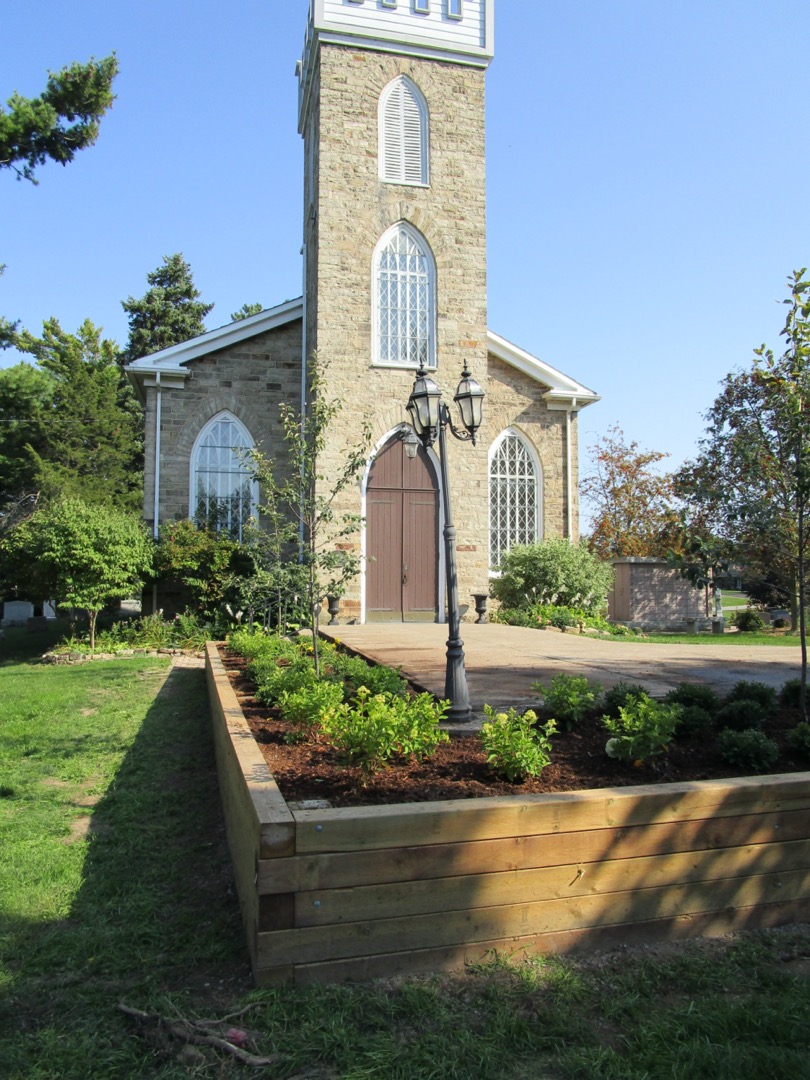 The idea of a Saturday men's breakfast was proposed, and Reg Tufford agreed to be President along with Harry Turner as Treasurer. 
Mike offered to cook and together with Kevin Bailey served up the first breakfast on Saturday June 13, 2009. After a summer break, it was decided breakfast would be served on the second Saturday of the month beginning in November at a cost of five dollars per person. The men of St. John's as well as friends and others from the surrounding area could enjoy a well-prepared breakfast, a time of fellowship and hear some interesting presentations. 
We have enjoyed hearing history of Prudhomme's, Port Weller Dry docks and the railroad tank car to name a few. We have had presentations on local poultry and wine production, estate planning and even an antique show with demonstrations. 
Today, Henry Zantingh is the President and Kevin Bailey is Secretary. They coordinate ten breakfasts per year taking July and August off for a summer break. Even though the cost has gone up to six dollars we see an attendance of twenty to thirty each breakfast and all profits go back to the efforts of the Parish.
---
Welcome To Lincoln Region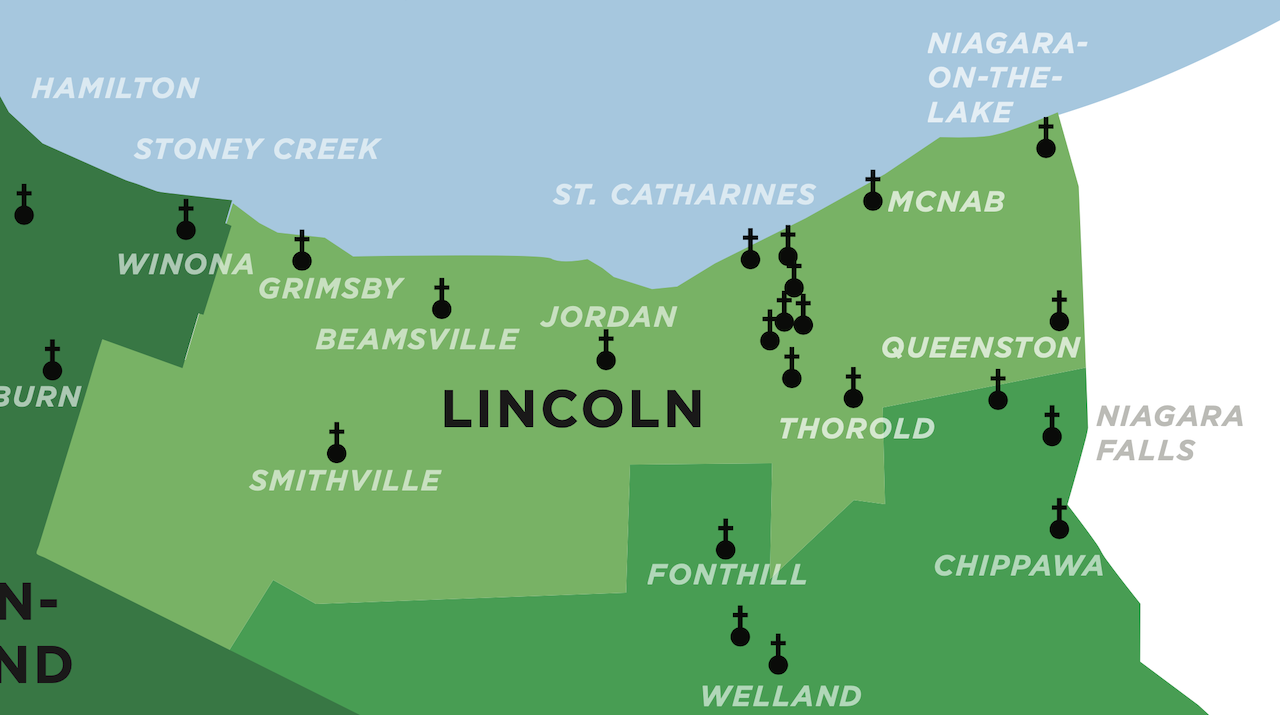 Lincoln Region is surrounded by a blessed mixture of history and agriculture. 
It is steeped in history (the War of 1812, Canadian heroine Laura Secord, General Isaac Brock), culture (home of the Shaw Festival), the OHL Niagara Ice Dogs, and the Lake Ontario entrance to the Welland Canal. 
This is also the province's "wine region" with close to 100 wineries, and even more fruit producing farms, and is home to the popular The Forty Creek Distillery (Grimsby), and the Bench Brewing Company (Beamsville). It is also home to a countless number of greenhouses, which ship flowers around the world.
In the midst of all this culture and growth and activity, The Anglican Church seeks to let the light of Jesus shine. From traditional services to contemporary liturgies … historic churches (St. Mark's Niagara on the Lake, St. Saviour's Queenston) to less traditional gatherings (Ridley College chaplaincy and the Mission to Migrant Farmworkers), we offer it all …. And continue to seek new ways to meet the needs of our community, and proclaim the gospel.