by Rob Park
We celebrated 10 years of Messy Church in April 2017.
Our Associate Priest, the Reverend Nancy Rowe, invited families, whose children had been baptized at St. George's Georgetown, to the very first "Messy Church" in Canada.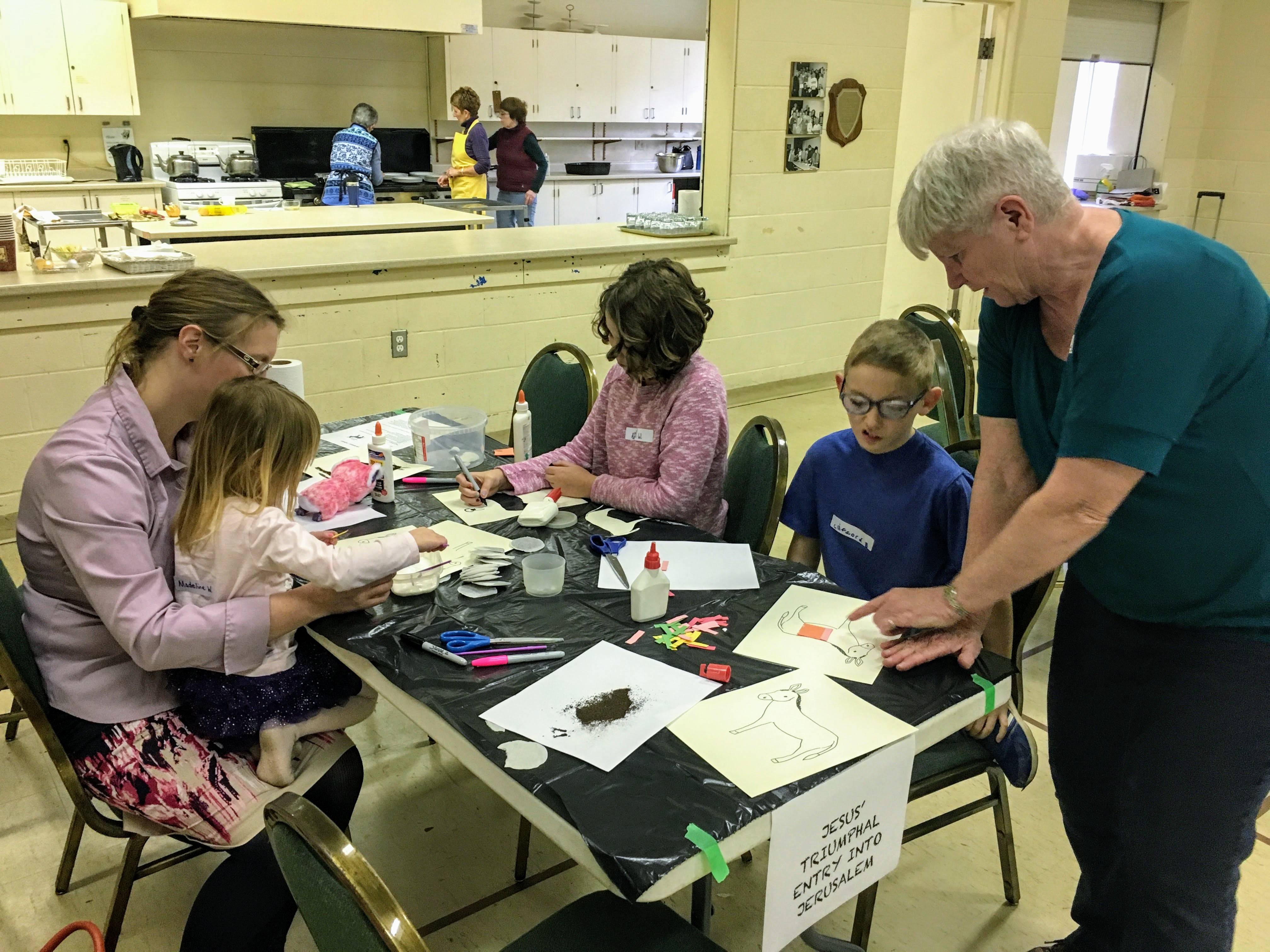 Nancy was doing her placement as a theology student at St. George's and needed a teaching project as part of her field placement. St. George's was looking for new ways to stay connected to our baptismal families.
The idea of starting a "Messy Church" gathering was born.
Messy Church came out of the Church of England's "Fresh Expressions" movement and was just beginning to spread. It is a very untraditional and informal gathering with a Christian message communicated through crafts, activities, songs, prayers and always ends with a meal.
At St. George's, Messy Church made a connection with young families beyond the sacrament of baptism and built around it a community.
"For many people who come to Messy Church, traditional church is a place where their great grandma went, but for them it is a 'foreign' land," Nancy explained. "The rituals, even the language of Church is confusing. Messy Church offers an opportunity to explore God and our relationship with God in ways and terms that are inviting."
The informality of the gathering invites children and adults to ask questions about God, Jesus and faith, and to explore as they journey together.
"Time after time I have been amazed by the spiritual insight of the children and young adults," Nancy said as she reflected on how the message of the gospel is received.
Messy Church at St. George's also encourages a dedicated team of volunteers who help prepare the crafts, oversee the activities, mingle with the families, and prepare and tidy up after the meal.
"Messy Church ends with a nice meal," said Nancy. "Everyone appreciates sitting down to a meal that has been already prepared and requires no clean-up after. In the lives of busy families, this is an added bonus and an opportunity to further socialize with others who are seeking understanding of what it is to be a child of God."
Messy Church provides valuable quality family time in the very busy modern lifestyle.
St. George's is proud to celebrate the 10th anniversary of this wonderful and valuable ministry and the community of families who call Messy Church home.
Canon Rob Park is Rector of St. George's Georgetown.
https://twitter.com/MessyCanada/status/855150448474509312