Grocery Bag Drop-Off & Bikes for Farmworkers initiative
with contributions from Gillian Doucet Campbell and Canon Christyn Perkons
The Migrant Farmworkers Project (MFWP) is a missional outreach ministry focused on building relationships with Spanish speaking seasonal workers in the Niagara peninsula. This ministry has been creating supportive spaces in which the liturgical, religious, spiritual and pastoral needs of the workers are met. 
Since March 2020, when COVID-19 restrictions began to impact Ontario, MFWP has transformed the basis of these interactions to continue to respond to their needs while maintaining strict public health guidelines. 
With support from the diocese, three parishes sponsor and host the MFWP activities: St. Alban's Beamsville, St. John's Jordan and Christ Church McNab. In a pre-COVID-19 season, Sundays saw MFWP providing for the celebration of the Eucharist in Spanish at one of these parishes, followed by a community meal giving the migrant workers time to socialize and connect with farmworkers from other farms and with the ministry volunteers. A medical clinic, clothing depot and bikes were also available depending on the site location. Access to those sites all vanished with the pandemic restrictions and so the ministry was transformed. 
Early in the pandemic the volunteers and missioner learned of the vulnerability of their migrant farmworker neighbors. Although considered an essential work force and an important component in the Canadian food security link, their isolation during the early days of the pandemic really highlighted the inadequate living and working conditions for migrant farmworkers. As a result of the outcry about this injustice, new federal legislation and provincial housing guidelines are being implemented to better support temporary workers who live and work in the farmlands. 
And so, in response to a desperate need, MFWP pivoted their programs and initiated a grocery bag drop-off program in April 2020, moving the initiative from church buildings to the fertile and beautiful agricultural fields of the region. Groceries were sorted into bags at two of the parish sites thanks to a hardworking cadre of volunteers (socially distanced, masked and sanitized). Team members then took bags of groceries directly to workers at 81 farms residential addresses while maintaining strict public health guidelines for the safety of the workers, and of the missioner and volunteers. The grocery bag drop-off initiative, in partnership with GBF Community Services and a 2020 support grant from United Way Niagara (funded by Government of Canada), enabled the MFW program to provide nutritious grocery products as well as traditional and ethnic food products to the migrant farmworkers we serve in the Niagara region.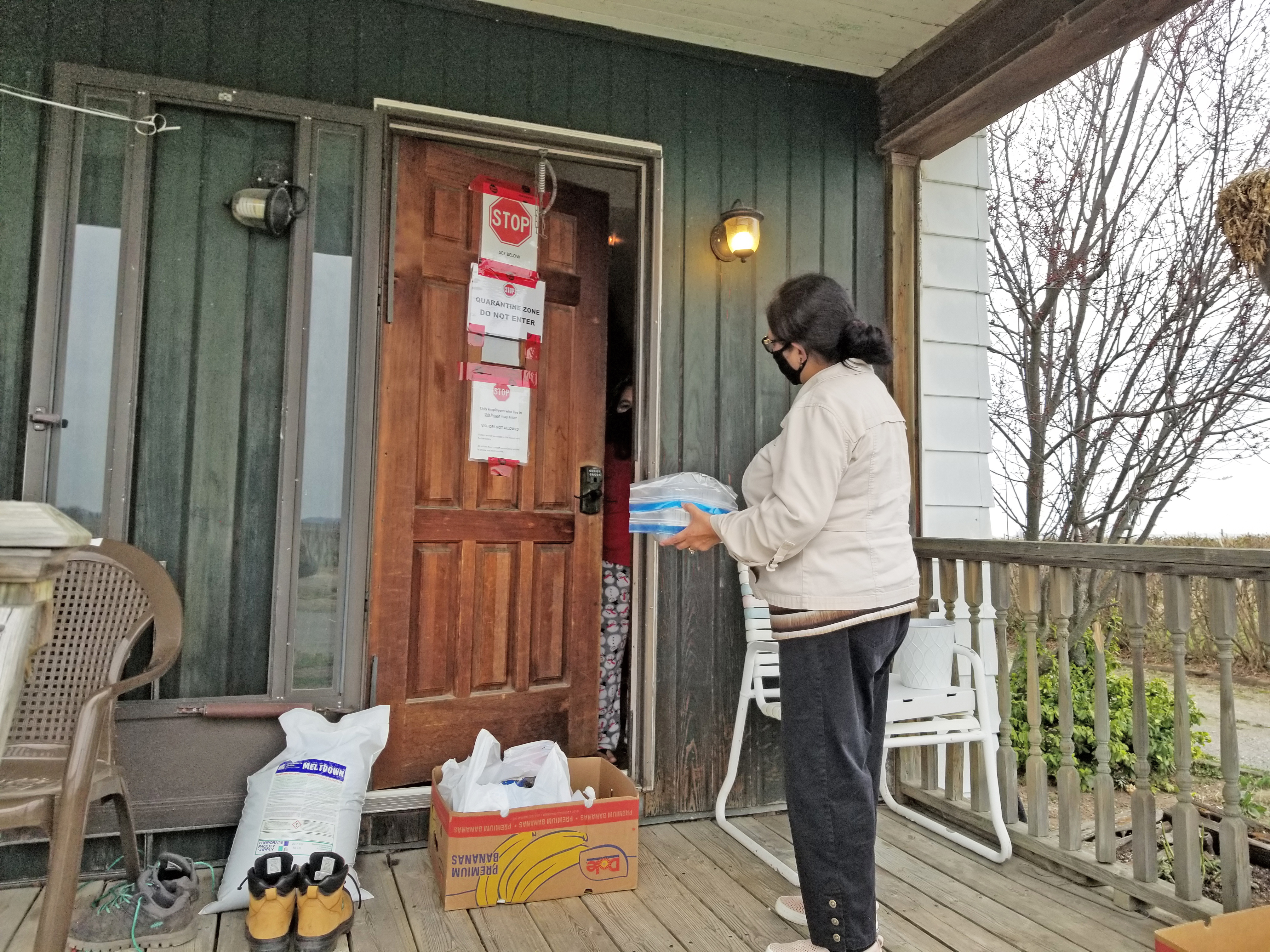 MFWP started the 2021 season in February and anticipates running the project through November. This season, the program has again been the recipient of two substantive grants. A Second Harvest $15,000.00 grant (funded by the Canadian government) will be used to provide Mexican food products, some of which are not found in the local grocery stores or are not affordable locally. These dropped-off groceries include corn tortillas, totopos (tortilla chips), tostadas, mole, maseca (corn flour), red & green hot sauce, galletas Maria (cookie), refried beans and chilorio (shredded, seasoned pork) —all tastes of home and reminders to the migrant farm workers that their preferences and their dignity matters. The migrant workers' smiles and words of gratitude are an inspiration to the volunteers who weekly donate their time, skills and resources to serve their seasonal Spanish-speaking neighbors.
The Diocese was also delighted to receive a grant of $10,000 USD ($12,124.79 CAD) from the United Methodist Committee on Relief of Global Ministries (UMCOR) for the MFWP Bikes for Farmworkers initiative to provide safety and maintenance equipment, and Spanish language safety and bike maintenance videos along with refurbished bicycles the program has always provided. Without bicycles, farm workers are primarily dependent on their employers for rides off the farm. Bikes give the migrant farmworkers control over their travel in the community to meet their needs for food, personal care and recreation, thus preserving their dignity and their right to move freely in the community.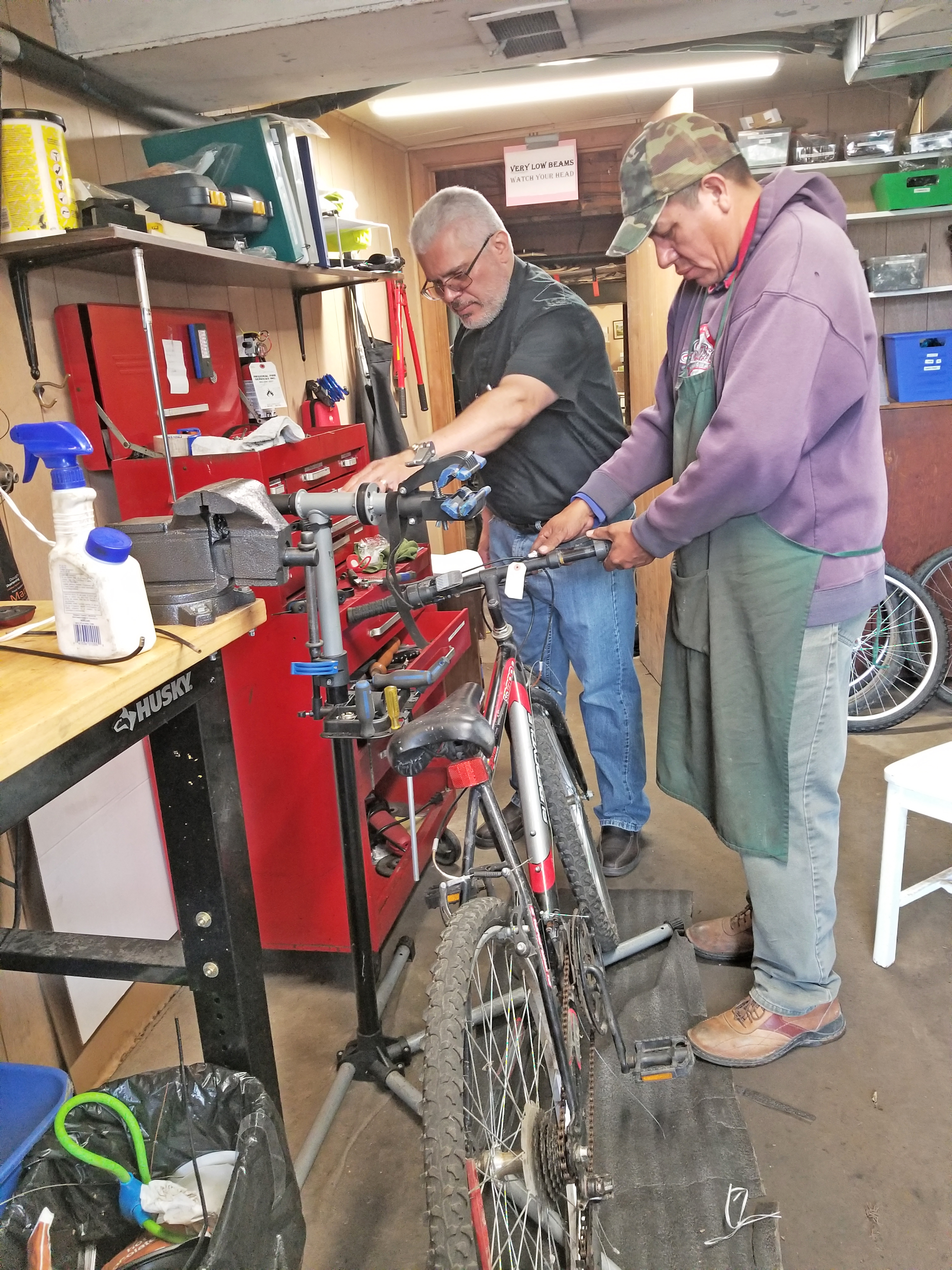 Beginning in June, MFWP will start the distribution of 100 helmets, 100 safety vests, and 100 maintenance kits to accompany the refurbished bikes that the program currently provides, and we are grateful that the riders will be better protected and able to navigate our roads more safely. In addition, St. John's Jordan is building a new bike storage and repair shed to house part of this program with support from a 2020 diocesan WOW grant and a portion of the grant from UMCOR. The Spanish language safety and maintenance videos are being shot locally and will be accessible on YouTube in June. 
Volunteer bike mechanics refurbish about 100 bikes each season. If donated bikes cannot be restored to working order, they are used for parts to make other bikes roadworthy. If you have a bike that you would like to donate to this program, please contact the Rev. Antonio Illas, Migrant Farmworkers Missioner at 905 685-3500 or [email protected] or visit https://www.migrantfarmworkers.ca