"Synod is not just a political meeting but a gathering under the guidance of the Holy Spirit to worship and pray, to listen and discern, to debate and decide on the priorities for ministry, to determine the resources you will allot, to support the infrastructure that you will require, and to recommit to how you chose now to follow God who has chosen you to participate with him in Christ's mission to the world," the Most Reverend Colin Johnson reminded those attending the 143rd Synod of Niagara Diocese.
He is the Metropolitan of the Ecclesiastical Province of Ontario, of which Niagara is a member diocese. The seven dioceses, located in southern and northern Ontario and a part of Quebec, comprise about two-thirds of the Anglicans in Canada.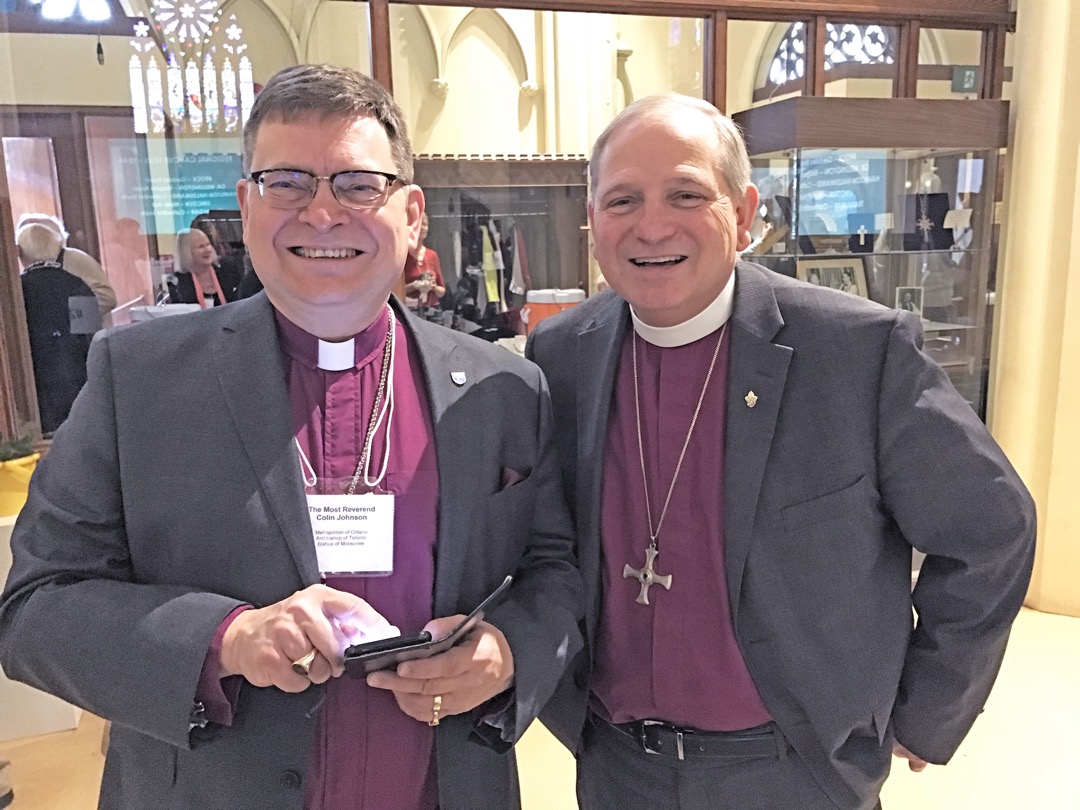 Calling the Synod "a moment of transition" in the midst of "challenging times amid a culture of polarity and disrespect", he said, "It is an opportune time for an alternate word, a word of God, Good News, to speak of new life and renewed relationships."
Noting he was at Bishop Michael's consecration and now at his last Synod, the Archbishop praised him for his extraordinary contribution to the life of the church.
"It has not been easy, and at times, he has borne a considerable burden personally and professionally for the clear and courageous stands he has taken."
He mentioned the Bishop's "fearless with humility" advocacy for LGBTQ communities, not only in terms of same sex marriage but "the full inclusion of all people in the life of this church."
He included the connections Bishop Michael made with the wider church, particularly with Cuba and Bishops in Dialogue — the latter gathering over the last eight years brought together 52 bishops, archbishops and primates mostly from Africa and Canada.
"As your bishop, he has done you proud! I am honoured to call him friend," concluded the Archbishop.