by Norma Rookwood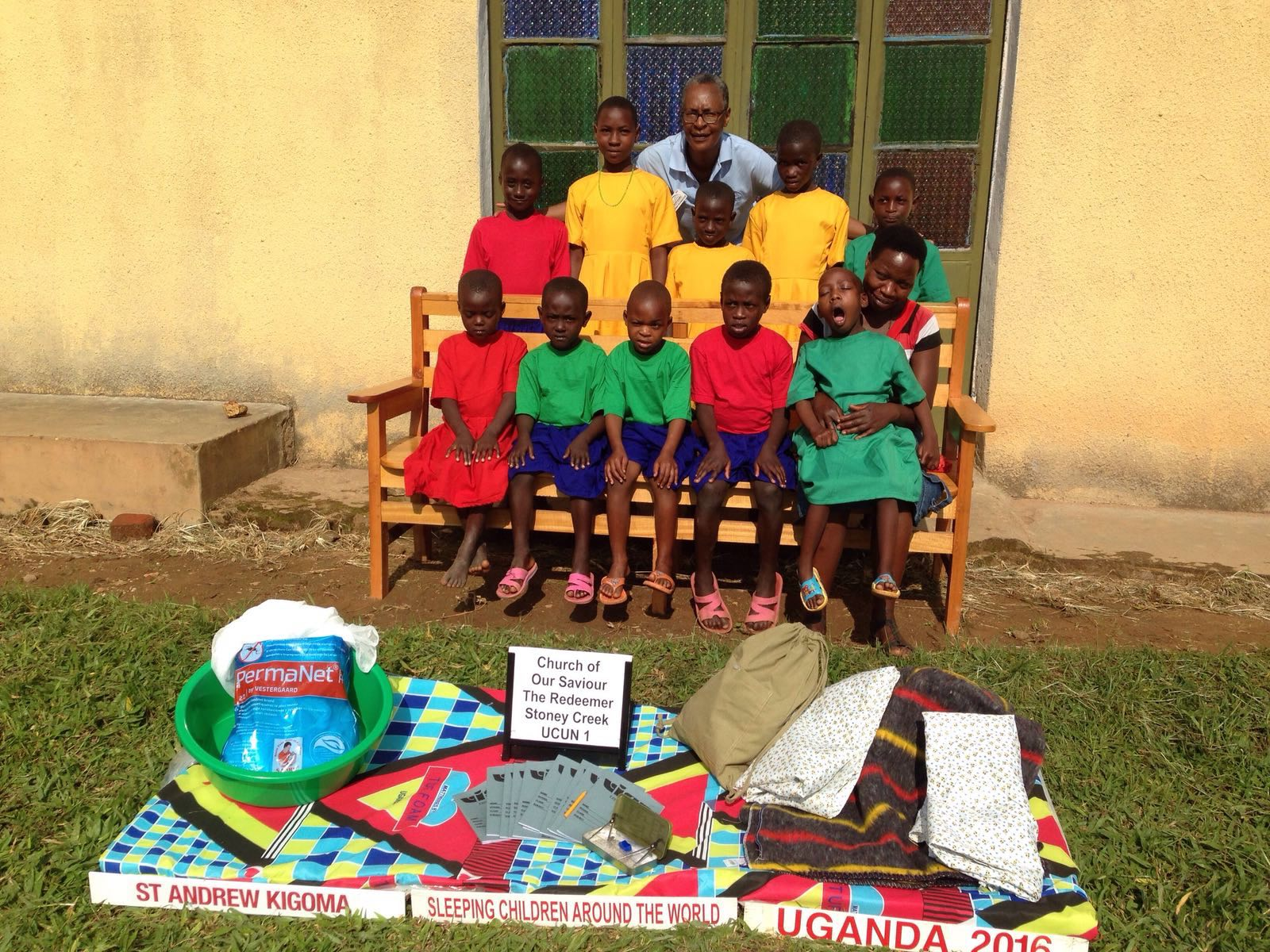 I was filled with joy and anticipation when I received a call in November 2015 from Sleeping Children Around The World.
I would be going to Uganda in May 2016 if I was interested.
Then it sank in and I thought "Oh My" – I would be travelling and working with people I've never met.
The Canadian volunteers met three times before we left for Uganda, but it wasn't until we all met at Pearson Airport in Toronto that I felt totally comfortable with no anxiety about the trip.
We were met at the Entebbe International Airport by members of the Inner Wheel of Kampala. These women are SCAW's overseas volunteers and they are amazing.
Five thousand bed kits were ready and we had a day to tour the mattress, sheets and clothes factories. We did 11 distributions in ten days – 500 at one site and 450 at the others. Our longest day was 14 hours from the time we left our hotel in Kampala to our arrival at our hotel in Kibale. Travel time to our destination site was 6 1/2 hours.
At the distribution centre we were usually met by parents singing, clapping and dancing. The children usually sang songs of welcome for us. At each distribution centre the content of the bed kit was shown to the children and their parents. The children were very excited about the backpacks and school supplies, while the care givers were excited about the more practical items.
We visited a number of homes. It's amazing how little they have but they were not complaining, just grateful to have received a kit.
One visit stands out.
The family consisted of a mother, pregnant with twins, who had four children and had recently lost her husband. She worked as a digger in a field. Before we left she gave us an avocado, the most beautiful one I've seen in years. That was probably a part of her meagre dinner, but that was her way of thanking us because her son was a recipient of a bed kit that day.
The most gratifying part of my trip was seeing the smiles on those beautiful children's faces when they were given their kits.
I can't wait for my next trip in 2018.
Norma Rookwood is a member of Our Saviour The Redeemer Stoney Creek. For more information about Sleeping Children Around The World.